It doesn't matter how many relationships we seem to have. We're all alone.
Super Psycho Love
Nickname:
Isu or Chi
Age:
Appears to be: 17 || Real Age: 124
Gender:
Female
Sexuality:
Heterosexual
Vampire/Human type:
Home Vampyrus Sauria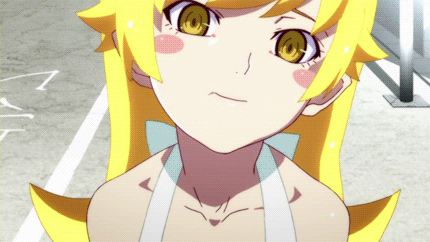 Height:
158cm
Weight:
38kg
Eye colour:
Yellow
Hair colour:
Blonde
General Description:
Isuke is a female with yellow eyes and long blond hair whose ends curl outward at the end. Depending on how much of her vampire powers she posseses. She assumed a younger form and wears a loose dress.
Personality:
She is a girl who has lost a lot during her life but still she remains positive. She doesn't trust in people, not anymore but she is someone who always can count on. Loyal, friendly, caring with her friends and family, of course.
Isuke always is going to protect her loved ones, she will not let anything happen to them. She is also: rebellious, determined, and a true warrior, never surrender. Depicted as brave, fearless, selfless, extremely resourceful and highly intelligent,
Isuke has strong and independent survivalist instincts due to her difficult past and is good at thinking outside the box. She is not socially adept and has a hard time making friends due to the emotional strain on her life which has made her hard and cold. She is more concerned about feeding her family than being social, making her awkward around people. Though Isuke can be rather blunt, bitingly cynical and cold she has a very vulnerable side which she only shows around her family, and she has a natural maternal instinct. She is usually very logical except for times when her emotions get in the way.
Likes:
[*] Read
[*] Draw
[*] Listen to music
[*] Hunt
[*] Chocolate
Dislikes:
[*] False People
[*] Betrayals
[*] Annoying People
[*] Thunders
[*] Heights (Depends on the situation)
History:
Her mum met her step-dad when she was five. After he came into their lives, things changed. At times he could be ok, take them out as a family and stuff, but at other times he'd get into these nasty moods.
When he was in a mood and going at mum, she used to get between them, even though they both would yell at her to go to her room. Sometimes she got hit by him if she got in the way... but she hated to see mum get hurt.
One night she got home late and her little step-brother was crying, and her step-dad was screaming at her mum, she had a cut on her arm. He was really aggro and she saw him throw an ash-tray at her head. Mum said for her to take her brother and go next door, she looked so scared.
Even though things quietened down for a while, her step-dad didn't change his ways much. He used to hurt their cat, kick it or throw it around if he was mad. He used to pick on her step-brother too, saying he's turning into a wimp and stuff. She could never relax at home, she would have liked to stay out but she didn't want to leave her little brother there on his own. Eventually things with him went a bit quieter. Mum found another place to live and they moved there. Recently he took mum to the Family Court because he wanted to see her step-brother. So now about once a month her step-brother has to go to an auntie's place to see him, but she don't. Also, Isuke after a while found that she was a natural vampire, well, all of her family was all vampires. At first she was scared, but she started to be used to that, but she knows that she wasn't a normal person.
Family/Associates:
PENDING
©