---
---
Basics
Name
Abigail Hastings
Nickname
Abby
Age
16
Role
Turned Vampire
---
---
Appearance
Weight and Height
98lbs and 5'1"
Abby has always been small and slight due to her poor health.
Hair
Golden locks, that falls to just below her waist but she often pulls it up into a side ponytail or plaits, rarely wearing it completely down.
Eyes
Golden eyes which were originally brown and required glasses, but with the turning they turned gold and she could see perfectly,
Clothing
Abby can most commenly be found in her usual outfit of black tights, a black skirt, and black tee-shirt with her favourite red and purple donut hoodie and a set of black combat boots on her feet.
---
---
Personality
Mischievous || Stubborn || Outspoken || Confident
Outspoken and Confident, Abby is who she is and won't change herself for anyone but herself. This can annoy others because like everyone in the world she has serious flaws that she refuses to change, like her possessive tendencies or the fact that she's too opinionated, always speaking her mind and missing social cues that would suggest when to keep them to herself.
Flirty and mischievous, Abby always loves a bit of flirty banter and teasing, messing around with both girls and guys regardless of her actual feelings towards them. This has led to confusion and accusations against her but thats because no one knows what actually indicates the girls attraction to another, that being that she will only ask to drink from those who she has feelings for seeing as she doesn't actually need to drink blood just yet, being only in her second year of the turn.
Finally Abby is quick to make friends, but not so quick to trust, often holding everyone she talks to at an arms length despite how much she tries not to. This can sometimes make her seem impersonal as she refuses to share her secrets or rely on others no matter what they do.
Likes
+ Flanter
+ Donuts
+ Cute Animals
+ Music
+ Karate
+ Sass
Dislikes
- Hunters
- Unfair Judgement
- Cowards
- Weaklings
- Her Old Self
- Black
Fears
Dying | Cliche, but Abby fears little else except for the endless sleep which is partly why she choose to turn.
Hobbies
| Karate Practice after school |
| Singing / humming quietly to herself |
| Working at the Animal Center |
---
---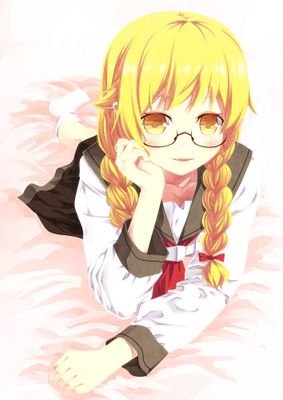 History
Abby was always a curious child, but because she was often ill her parents forbid her from going outside except to go to school. So naturally, she began to sneak out at night and wander the abandoned and darkened streets. Considering, she was incredibly lucky to have never run into someone who would of caused her harm.
However, she did run into someone. A young boy, close to her own age, and she befriended the stranger, meeting him every night to sit and talk for an hour before she felt tired and returned home.
This friendship continued for a long time, Abby never bothered to ask why the boy had been out that night, she was just so happy to have a friend that she ignored everything else and simply relished his presence.
Finally when she turned 14, it all came to a head. Her weak constitution finally caught up with her when she contracted influenza and was going to die. That night, as she lay in the hospital, the boy came to her and offered her a way out. A way to continue living even if it meant leaving her world behind and coming with him to the Academy.
She agreed.
Since that day she has been living at the Academy, her parents under the assumption that she died that night in the hospital. The only one she had from her old life was him, and with her two year mark of her turning approaching, he was the only one she trusted enough to express her apprehension to.
---
---