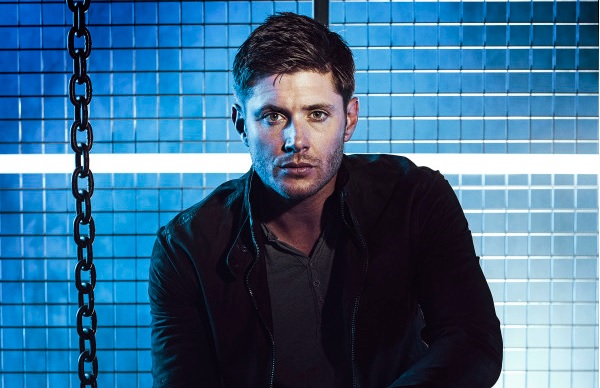 Name
Leotychides

Nicknames
| Leo | Ty | Chives | Prince - Only close friends who know his past |

Age
He was turned at twenty-six but he is now 2,442 years old.

Race
Vampire

Occupation
He works as security for the club, tossing out troublemakers and breaking up fights. He is also the Coven's Head Liaison Specialist.

Sexuality
Heterosexual. Reproduction may be off the table for his new life but nothing beats the curves of a beautiful woman.
---
---
---
---
Fears
| Being Alone | Losing His Progeny for Good | Starvation | Death | Meeting His Maker |
Likes
| All things artistic | Strength mixed with beauty | Getting what he wants | Working out | Hunting | Killing | Gambling | Writing | Old literature | Freerunning | Organic eaters | Music | Singing | Dancing | Alcohol | Women | Old movies | Lilies | Animals - Especially Small Ones | Medieval weapons | Tattoos and piercings | Curvy women | Nature | Primordial times | Sailing | Manicures | Pedicures | Snow | Intelligence | Painting | Paganism | Natural Order |
Dislikes
| Being manipulated | Being used | Being betrayed | Being abandoned | People touching/flirting with his Progeny | Losing | Idiots | Smokers | Weaklings | Drugs/Addicts | Lack of commitment from others | Unhygienic people | Modern rap | People prodding him for information | Humans Feeling Equal to Vampires | People bothering those that he likes | People digging into his past | Those who try to go back on their word | People who can't hold up to their word | Prudes | Abrahamic religion |
Secrets
| His past | His feelings for his Progeny |
---
---
---
---
Personality
| Loyal | Leery | Reliable | Secretive | Fastidious | Selfish | Brave | Narcissistic | Ambitious | Sanguinary | A Gentleman | Charming | Honorable | Perfectionist | Confident | Eloquent | Aggressive | Cunning | Passionate | Romantic | Possessive | Protective |
---
---
---
---
Place of Origin
Sparta

History
"I was born unto Adelphe, a slave in the palace of King Pleistoanax – Who happened to be my father. He killed my mother himself to keep her quiet about the affair and had his sister care for me until he could dispose of me at the age of seven. When I was seven, I was sent off to Agoge like all Spartan men are at that age. I hate to brag (not really) but I was the best. I was the fastest, the strongest, and I was twice as fierce as any of the other boys and I instilled fear and respect in them every time I passed by. When I graduated at twenty I was personally given the position of Captain by my father, rewarded for my skills. It was his silent way of saying he was proud of me.

Even if he refused to claim me.

Now – How did I die? I died in the Battle of Piraeus in 403 BC. I sacrificed myself to save my brother Pausonias – He knew that I was his younger brother and I looked out for him even if he didn't know at the time that I was his brother. I never got a proper burial because I was dragged off of the battlefield as I took my last breaths. A woman in a more feminine version of our military uniform was standing over me with a fanged smile before she fed me her blood. I blacked out after that. When I woke up the woman was there with a slave held down, telling me to drink from him. I hated her. I hated her so much, but I wanted to live. And so I drank the man dry. And then I killed her. She underestimated my strength.

I was on my own after that. Only for a while – I joined with two Romans a short time after; Lucius and Atticus Domitianus. We were a trio for some time until the age of the Vikings. That's where we met her. We had been tracking her for about a decade or so and her skills in battle were impressive and she was so amazing at bending people to her will. We had to have her. She would be an excellent asset to the Coven. At first, we intended on killing off her family, framing a King, and turning her to let her get her revenge so that we would look like her saviors. But we didn't have to do that because her family made things easier by turning on her like a pack of rabid wolves.

I fell madly in love with her over the next few decades. She was beautiful, smart, talented, and ruthless. We grew close and I honestly could never bring myself to admit my feelings to her. However, no matter how close we got... She was simply not interested in relationships. She didn't trust anyone with her heart. We were both warriors and we had a common code so we easily trusted one another with our lives. I got used to it and cherished the existing connection, not pushing any further for fear of losing her. But I lost her anyways. It was London and the 1800s were coming to an end. I met a woman who called herself Jezebel. Little did I know, she lived up to her name. The Domitianus brothers and I welcomed her with open arms to our Coven, as did Lyndi. Jezebel had a thirst for death that I hadn't encountered in ages. I paid less attention to Lyndi as Jezebel, sharing my bed with the exotic Middle-Eastern woman.

Little known fact: I'm Jack the Ripper. Jezebel had a thing against prostitutes so I would kill them to make her happy. Death was a kink for her. Lyndi was disgusted with my behavior and she disappeared. I had my head to far up Jezebel's ass to care that much. Things went south when my former lover killed Lucius and Atticus. She became horribly obsessive and thought they were getting in our way. She planned to go after Lyndi too... So I killed the bitch. Unfortunately for me, locating Lyndi wasn't quite so easy. When she left she became a whisper in the wind. I did find her after some time... But after finding out that she heard I was killed by Jezebel, who apparently had a history of killing her lovers, I stayed away. She had moved on and I wouldn't stand in her way. I remained on my own for nearly a century before I was approached by Caius, offered a job, clean blood, and a family.

I took the offer despite his younger age. We were already acquainted, having met several times throughout the years. I had a deep respect for him and was honored to join him. I did my best to keep tabs on my Progeny. When whispers of the one called The Vixen cropped up across Michigan followed by the announcement of a Doyen in a small town, I knew it was her. While not revealing that she was my Progeny, I relayed to Caius that she would be a great asset in a multitude of ways. Whether she took the job or not didn't concern me. I just wanted to see her again so I could apologize."
---
---
---
---