Cameron Bellview
GENERAL INFO
Name:
Cameron Micheal Bellview
Nicknames:
Cam
"The camshaft joke only works once... if it works at all"
Gender:
Male
-flex's almost nonexistent muscles and tries to stand up to his full height-
"Yep I'm aaaall male baby"
-winks-
Race:
Caucasian
"I like the word Caucasian better then just saying white, I don't know I guess it just sounds more sophisticated"
Birth Date:
February 8th
"Don't hesitate to get me a gift next year... just not those strippers from that one joint.... the restraining order is still in affect"
Age:
Twenty Four
"Age is just a number honey... wait.. how old are you?"
Sexuality:
Heterosexual
"I'M STRAIGHT! Maybe I should get a tattoo on my ass that says exit only"
-laughs-
"I'm kidding I have a little more couth then that... granted not much but some."
---
---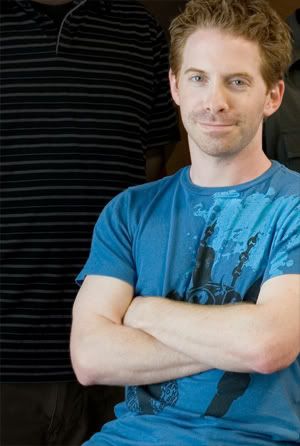 APPEARANCE
Height:
5'4
"Yeah I may be short but the inches I lack in height had to go somewhere"
-winks-
Scars/Tattoos/Piercings:
A smug expression and a half ass smirk is what most people first notice about Cam, but that falls more into his personality more so than looks. So looks wise what most people notice is he's short for a guy, and usually he finds that most of the girls in the gang are taller than him. Not that he minds too much it always give him a good look at a woman's.... assets. When he was a teen with the red hair, thick black framed glasses, skin splashed with acne and freckles, and bright shining silver braces sporting a goofy grin, a look that screamed one word "nerd". So Cam despite his demeanor is not the ladies man he thinks he is, in fact he's more of a deterrent of women. Now granted in his early adulthood, he has ditched the glasses, the braces came off a year out of high school, the freckles and acne faded making him not as unpleasant to the eyes but unfortunately none of this has helped his personality. Most girls just friend zone him and he fixes their computers for them.
Does Cam have a style specifically no not exactly, his red hair usually has a tousled just out of bed look along with a scruffy " I haven't shaved in a few days" beard. Jean's, t-shirt what he happens to pull out that is clean and or semi-clean. He tries to change his look for where ever he is, when he's working for the gang he wear his usual normal guy look. But when he goes to the club he tries to fit into whatever crowd or type of women is there, he can wear all types from flashy rave wear, to douche "Jersey Shore" esque wife beater and gelled back hair. Whatever he thinks might get him closer to his goal of getting to third base he will try.
---
---
PERSONALITY
Driving:
1978 Black Pontiac Firebird Trans Am
, and a
1973 silver and black Ford Mustang
"My babies"
-sniffles a little and pretends to wipe a tear away-
"My beautiful babies."
Weaponry:
If anything Cam will go out of his way to not be anywhere near the line of fire, but if he has to shoot a gun he will, knows how to and keeps one on his person. But he is no where near as proficient with it as his fellow gang members. He carries a
Glock 18 with extended clip.
"Real men know when to.... run like a little bitch!
Alliance:
TBA
"Yeah it's a gang so what you think I'm wasting my talents. Let me tell you something I get paid to do what I love, and there are some of the finest women in the country at these races"
-looks at a woman walk by, then turns back and grins-
"I am a happy man."
Role:
Computer Nerd
"I like to call it technical support, but hey I didn't write this thing."
-shrugs-
---
---
HISTORY
Relationship Status:
Single and always looking.
"Yes, ladies all this awesomeness is on the market."
Family:
Father:
Calvin Bellview
- Retired high school geometry teacher in Plymouth Michigan. It is rumored that Calvin was known for getting a little too friendly with his female students but nothing ever came out about it.
Mother:
Diana Bellview
- Was a stay at home mother who put her life into Cameron and every activity she stuck him in. She was and still is very well known around the small Detroit suburb for being friendly with the pool boys when her husband isn't around... and he is very rarely around.
"Basically I grew up in Yuppie hell, and both my parents could have been pulled straight out of Peyton Place"
Uncle Jim:
Jim Masterson
- Cam's mother's brother, he would often go and visit him when his mother wanted Cam out of her hair for a while. Where Cam grew to love fast cars and fast women.
"Uncle Jim was awesome, some of my earliest memories were of standing on a chair looking into an engine of a car with him. It's also were I saw my first pair of.... well I found my uncles Playboy stash if that doesn't make it clear enough for you."
Known Languages:
English and took Spanish in High school.
"Don't ask me to hold on a conversation now but I know enough to know when someone is pissed off at me in Spanish."
Ages 1-10: Only child to Calvin and Diana Bellview in Plymouth Michigan, had a fairly normal childhood, most would say he was kind of spoiled. Being an only child he usually got anything he wanted and many times was given something just so his parents could do their own thing. Toy's, video games, computer's anything to keep him entertained and out of their hair.
Ages 10-15: His life in Plymouth didn't change much in this time, he did find that he had an affinity for computers, he learned by taking his own apart and then putting it back together. It didn't exactly work the first time and his mother was furious when she found out but, eventually he got it working. It evolved over time into illegal upgrades and hacking his parents bank accounts.
Ages 15-18: He was a basically a nerd and was picked on frequently by the jocks at least until they found out that he could program the computers in their cars. It was around his junior year that Cam got into the underground racing scene. At first he didn't associate with any gang in particular, he was a free agent to whomever paid the most at the races. Eventually word got to ______ the leader of the _______, and Cam found out who really could pay the most. So he accepted his position in the gang, the money feeding his obsession with video games, vintage muscle cars, and women.
Age 19-to present: Cam is well known for doing some of the best upgrades in the racing community, and he loves it. Often times getting paid in more the one way for his services. He loves his life, he has his own apartment in Detroit now and rarely has anything to do with his parents, and as far as he could tell his parents are more wrapped up in themselves then what there son is doing. They thought he had gone to college and gotten a degree in computer programming, but the truth is he just used his parents money from his college fund to buy his apartment. Using his talents only for the gang, they are none the wiser thinking their son get's his money from a respectable well paying job. He is loyal to _____ and the gang but he like to do his work behind the scenes and reap the benifits.