Full Name:
Noelle Rowena Beaumont
Nickname:
'Most people just call her Noelle, 'Snow White', or 'Kitty' due to her powers.
Age:
17
Role:
Vampire 5 (Bar Top Dancer)
Powers:
She has a bundled together pack of cat-like powers, given she has heightened senses (smell, vision, sight etc.) and quick agility and speed.
Crush:
Vampire 7
Best Friend:
Vampire 3 and 4
Likes:
Sugar. Pure and simple, Noelle ADORES anything sweet, as she has done since she was a small child.
Dancing; it gives her a chance to show off any dance she has been working on perfecting, keeps her body in shape, and allows her to let go and just be herself.
Music. As long as it has a beat and a catchy rhythm, odds are she'll like it.
Confidence. This applies to both potential boyfriends, and also friends, but she's drawn to the type of people who emit a confident vibe and have a high self-worth.
Dislikes:
Excessive drinking. Due to the fact her older brother was involved in numerous offences that were drink related while she was growing up, she tends to shy away from drinking herself, as ironic as her working in a bar is. She has no major problems with alcohol, and will gladly have a little drink every now and then, but prefers to keep it as that.
People who are two faced. She doesn't feel she has time for people who truly can't make their mind up and feed off of the vulnerability of others. It really bugs her, and if you're too faced, Noelle won't be afraid to tell you what she thinks of you. And she won't spare you the details.
Breaking promises. If you say you're going to do something, you do it. Simple as that.
Rap music. The only type of music that she has a problem with, she just sees it as talking to a beat, and thinks it's pointless and that it's not music, just noise.
Fears:
Car accidents. It sounds a very specific fear, but there's just something terrifying to Noelle about being in one. She struggles to even watch a scene about a car crash on any movie she's watching, and is a little bit nervous of getting into a car to begin with because of it, even more so if she knows the driver or someone in the car has been drinking.
Changing so much that people won't recognise her. By this, she means personality-wise. She doesn't want people to look at her and ever think "Wow...what happened to that girl I used to know?" and the whole idea of that ever happening is a worry for her.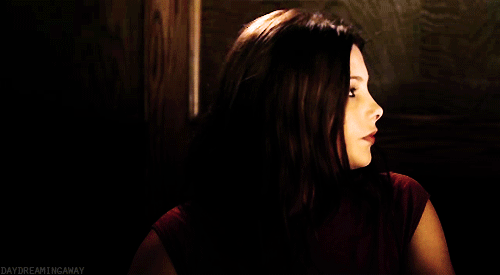 Description:
Noelle is slightly underweight of a girl her age, and has an overall petite build, standing at 5'2" and weighing in at 113 lbs. She has a pale skin tone, which is further emphasised by the dark chocolate colour of her hair.
With wide doe-eyes, full lips, a pale and almost flawless complexion and the overall look of innocence she possesses, she has the qualities of a certain Disney princess, Snow White. This is what earns her that same nickname, sometimes being shortened to 'Snowy'.
Never one to dress up to impress anyone, Noelle can generally just be seen in a T-shirt and jeans on a regular occasion. That being said, just because she isn't too girly when it comes to clothes, it doesn't mean she compromises on fashion. She likes to look nice, preferably in a 'girl-next-door' kind of way; classy, yet obtainable. She DOES wear dresses, summery clothes and things such as shorts and skirts sometimes, but only when she feels like it. Which usually isn't a lot. For her, jeans and a T-shirt is a lot more comfortable, and a lot more her.