---
---
I don't know what's going on in this town... but you should go, this is a job for the police.
░░░The Junior Detective░░░
---
---
╔
╗
╚
╝
---
---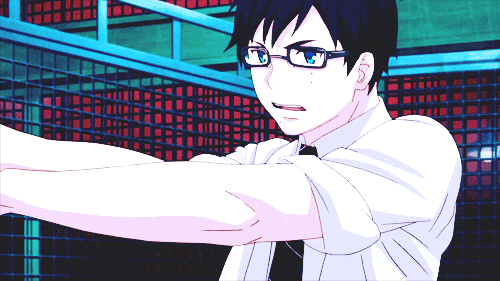 █
XX
█
X
▌
█
X
▌
█
X
▌
█
X
▌
█
X
▌
█
X
▌
█
X
▌
█
X
▌
█
X
▌
█
X
▌
█
X
▌
█
X
▌
█
X
▌
█
X
▌
█
X
▌
█
X
▌
█
X
▌
█
X
▌
█
X
▌
█
X
▌
█
X
FULL NAME
DEATH
Rin has yet to die. He doesn't plan on dying soon either.
GENDER
AGE
Rin has just turned twenty. His birthday is the twenty-fifth of October.
RACE
POWER
Rin does not possess any powers to speak of.
WEAPON
Rin carries a pair of 10 mm pistols that his father gave to him... he has sworn to only use these weapons in self defense and even then, due to events in his past, he is extremely hesitant to shoot anyone.
---
---
Any man can hold a weapon and claim he has strength... but only the men who use their weapons with dignity and restraint truly know what strength even is.
---
---
▌
X
█
▌
X
█
▌
X
█
▌
X
█
▌
X
█
▌
X
█
▌
X
█
▌
X
█
▌
X
█
▌
X
█
▌
X
█
▌
X
█
▌
X
█
▌
X
█
▌
X
█
▌
X
█
▌
X
█
▌
X
█
▌
X
█
▌
X
█
▌
X
█
▌
X
█
▌
X
█
▌
X
█
▌
X
█
▌
X
█
▌
X
█
▌
X
█
▌
X
█
PERSONALITY
✦ Disciplined ✧ Strong-Willed ✦ Blunt ✧ Defensive ✦

Raised in a family with both parents working in the police force, it is fair to say that Rin is the kind of person whom you would expect to be strict and by the book... and you wouldn't be wrong either. Believing that there is a method to everything and that one shouldn't try to take matters into their own hands unless they are qualified to take on the task at hand... Rin is hardly the adventurous sort. He dislikes rushing into things without planning ahead and the idea of doing things on a whim seems completely illogical and utterly pointless to him. There are ways to get things done and ways to get them done efficiently and he does not see the point in trying to do such things in any other manner. He strongly dislikes violence and believes that most disputes can be solved peacefully and logically, as with most problems in his eyes there is a method to dealing with disputes and violence is just the result of careless disregard for established solutions. He is not stupid however... and he is aware that most people don't tend to see things "properly" like he does... and as such for when worst comes to worst he carries a pair of firearms given to him by his father the day he joined the police academy. A pair of fire-arms, he might add, that he is qualified to carry and qualified to use if it is required to protect oneself or to uphold the law... he is himself a junior detective after all... and a very disciplined one at that.

Even still... he tends to avoid even removing his guns from their holsters if at all possible.

Rin is a very strong-willed individual, refusing to back down in arguments or debates due to an overwhelming belief that he is right regardless of the context. One might consider this aspect to be arrogance and while to a certain extent this is true he never gloats about his knowledge or victories, so most people tend to just peg him as "overconfident". Besides, he dislikes arguing, in his own words "if I end up arguing, then I've already lost the first battle in getting my way".Speaking of his manner of speaking, Rin is also very blunt, he does not hold back verbally in any way and if he has an opinion that he feels should be heard then he will state it... regardless of whom may find his words displeasing and wether or not said people are actually present. If he has something to say he says it and that is that, he is proud and confident is his opinions and if others do not wish to hear them? Well... their loss.

Ironically enough, Rin does not take insults very well... he is easily offended and will defend himself tooth and nail if someone attacks him verbally or physically. To his credit he isn't defensive of himself alone and if he gains allies or friends then he will give his all to defend them as if they were his own flesh and blood... he has lost too much already to risk losing again. The best way to get to Rin, in fact, are those losses that he has suffered... or more generally, the best way to get to Rin is through his past. He rarely, if ever, speaks of the events of his past and when he does he is brief and most likely talking to someone whom he trusts completely and absolutely. If someone were to take a mocking tone to the events of his life... well... let's just say that Rin would be less than impressed.
---
---
I built the person I am from the ground up... and I'm proud of him.
---
---
█
X
▌
█
X
▌
█
X
▌
█
X
▌
█
X
▌
█
X
▌
█
X
▌
█
X
▌
█
X
▌
█
X
▌
█
X
▌
█
X
▌
█
X
▌
█
X
▌
█
X
▌
█
X
▌
█
X
▌
█
X
▌
█
X
▌
█
X
▌
█
X
▌
█
X
▌
█
X
▌
█
X
▌
█
X
▌
█
X
▌
█
X
▌
█
X
▌
█
X
▌
BIO
What does it mean to lose someone you care about? What does it mean to take that person away with your own hands... wether you meant to do it or not. These are the questions that Rin Dojima had to ask himself... the night his brother and mother died... and every night since then.

Rin grew up in a rather typical family with a few quirks. His parents were both established members of the police force and all throughout their childhood, Rin and his brother Oishi dreamed of following in their footsteps. They would always smile and tell their parents what great police officers they would one day be, how they'd arrest so many bad guys... how they'd be so proud. It was a rather ideal existence for two young boys... everything seemed so far away, yet they were both determined to work hard and make their dreams come true. Rin wishes more than anything else that things could have stayed that way... but nothing is ever that easy. As Rin and Oishi grew up, the latter began to notice that the former was starting to divert from the path that they had originally intended to follow... he was getting into the wrong sorts of habits, smoking and drinking often, hanging out with a delinquent crowd. It came to be that Rin, concerned for his brothers safety, snuck into Oishi's room while he was out with a few "friends"...

Hidden underneath Oishi's dresser, Rin's fears were confirmed.

When Oishi returned home, Rin confronted his brother alone. The bag of drugs that Rin had found was held tightly in his grasp, the grip was firm and aggressive but still Rin found that his hands were shaking. He was worried. He was scared. When Oishi saw the bag in his brothers hands his face dropped in shame... he started by making desperate attempts to explain but Rin had none of it, their parents were away so he let loose. He shouted at Oishi, screamed and cried. He called him a disgrace, bringing filth like that into their home, betraying their parents, betraying the trust they had as brothers... together they had aspired to be the greatest detectives in the world... they had wanted that since they were little boys and to see Oishi doing drugs... commiting a criminal offense and destroying himself in the process... it cut into Rin's heart like a knife. With a final grimace, Rin told Oishi that he was going to tell their parents... and Oishi broke down. He cried and begged his brother, he told him that he was just as disgusted in himself as Rin was in him... he told his brother that his dream of being a detective was still there and that he could kick the habit if he tried. Rin, torn between his better judgment and his love with his brother, agreed to listen to Oishi and the two flushed the drugs down the toilet together.

That was Rin's greatest mistake.

~One Month Passes~

It was a cold and stormy night and the rain pelting on Rin's window was loud... but even with that he heard the screams of his mother from downstairs. Rin ran to his parents room and grabbed his fathers gun from the cabinet he kept it in, making sure it was loaded he ran downstairs trying to prepare for the worst. A robber, a murderer, someone with a grudge against his police family? But that was not the case, no... nothing could have prepared Rin for what he found.

His brother, Oishi, stood in the middle of the kitchen, a bloody knife fell from the young mans hand into a pool of a similar red liquid... it was streaming from his mothers throat which looked to have been brutally slashed open. There were tears in her lifeless eyes. Oishi, upon seeing his brother fell to his knees, his hands going to his head as he screamed and cried excuses. He had asked for money... he was suffering withdrawal and he couldn't handle it... she had refused, told him to calm down and he... he... Oishi fell silent as Rin raised his fathers gun with wide eyes shock and started to scream. He called his brother many things... a bastard, a murderer, a selfish and worthless excuse for human life. The gun was shaking wildly in his hands... he was so angry... so hurt... hysterical... and then...

The room rung with a loud and blaring sound... and Rin watched as his brothers teary eyes expression became one of shock... a bullet piercing right between his eyes.

Rin called his father in hysterics and told him to come home... to bring help. When the police arrived Rin refused to talk, he wouldn't utter word of what happened... and judging by the situation those doing analysis came to the conclusion that in a drug fueled rage Oishi had killed his mother and attacked his brother... and that Rin had killed Oishi in self defense using his fathers gun. But Rin knew that that wasn't true, he had killed his brother... his brother who was scared, crying, confused... he needed help and Rin had trusted his lies... and in the end it had led to both Oishi and his mother dying that night.

But the worst part was that only he knew the truth...

He alone would always know the truth.

***

Rin, under his fathers guidance began training to become a detective with the police force. Much to the worry of his father Rin began to take his training incredibly seriously, shirking off all other social and personal matters and losing almost all of his friends and emotional ties as a result. Even his relationship with his father, the only remaining member of his family, was strained. Once he was ready to hold one again, Rin took a course in firearms training despite a negative outlook on the issue from his father. Rin never openly said it but he wanted to learn to control a gun properly... so that if he was ever in another situation similar to "that night"? He would be able to control himself, to hold back, to give justice where justice is due and to help more people than he would hurt. He swore to himself that he would never repeat the horrible and cruel sin that he had committed... murder. He knew in his heart that in the end his brother was scared and confused... but Rin had killed him anyway... Rin had murdered his brother, there was no other way of looking at it.

And he knew that every night, the nightmares he had were ones that he deserved.

~Three years pass~

Now Rin has finished his training... he is a fully fledged Detective! (Well technically he's only a Junior Detective, but he's getting there... I mean he gets a badge at least.) However, mere days after his birthday and promotion the precinct he works in with his father gets a strange call about a disturbance in a local nearby woodland... sharp and to the point, Rin is assigned to the task alone (as it is deemed to be nothing more than a minor disturbance and his partner was out sick that day regardless) and while the concept of investigating a dark woods alone on Halloween night was somewhat off putting, Rin was desperate to prove himself and so off he went. Searching for his perp however, Rin finds himself lost in the forest with no way out and his entrance point lost to the trees all around him.

Thankfully however... he sees a small light in the distance... in fact there are multiple lights. Could that be...

A town?
---
---
OTHER
Dɪᴀʟᴏɢᴜᴇ Cᴏʟᴏʀ ✦

#0404B4



Tʜᴏᴜɢʜᴛ Cᴏʟᴏʀ ✧

#488EFF



Fᴀᴄᴇ Cʟᴀɪᴍ ✦ Yukio Okumura

Pᴏʀᴛʀᴀʏᴇᴅ Bʏ ✧ Another Lie

ⒸⓄⓅⓎⓇⒾⒼⒽⓉ ⓌⒶⓇⓃⒾⓃⒼ
character basic form © aurei
modified form ઽ૮૨Α
edited, modified form Luna Delta
---
---