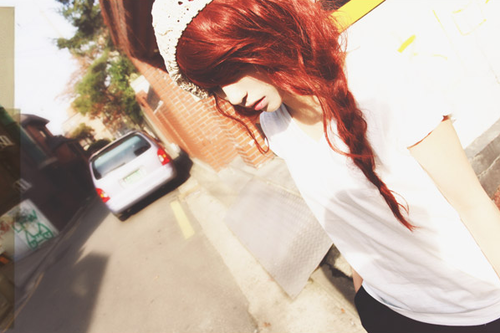 Full Name-
Coraline Marie Linux
Nickname-
Linx
Gender-
Female
Age-
(18-24) 19
Love Interest?-
Nobody Yet
Are you in the Pack or Coven?-
Coven Regular
Personality-
Coraline is a bit...exccentric with her way of thinking. Even more exccentric so, with her way of life. She is usually bubbly, and full of life, laughing constantly. She isn't one to talk excessivly though.
Coraline has a temper, and can get angry over the smallest things. She also isn't very fond of fluffy animals (Except Cats. She
looooves
cats), and usually prefers scaly animals.
Coraline is extremly intelegent, and is sort of a nerd. Though on the inside, she is actually very lonely, and all she really wants is to be noticed.
Any Special Power?-
Coraline's power is her voice. She has the power to captivate all those who hear it. (Can be compaired to a Siren)
Likes-
~Cats
~Candles
~Inscents
~Anime
~Flowers (Preferably Dead)
~Ravens
Dislikes-
~Werewolves
~Arogant people
~Headaches
~Rap Music
~Peanuts
Appearance is Description-
Coraline has long, wavy, bright red hair (Dyed. Her natural hair color is Black) that reaches her breasts. Her eyes are a mixture of red and brown, framed by long eyelashes. Her skin is a pale ivory, with freckles dotting her nose. She is 5'1, and weighs 120 pounds. As a human, she was forced to wear glasses, and even as an immortal, she still wears them out of habit.
Theme Song-
Gloomy Sunday - Billie Holiday
Other-
One of her favorite animals' is a Raven.
'The Beginning of The End'