---
---
❝All I am asking you brats to do is LISTEN and DO THE WORK! Jeeze!❞
---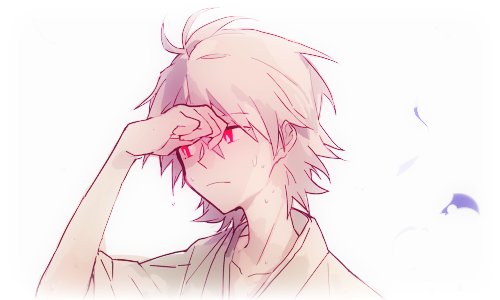 ---
| Full Name |
Bo Oliver Norling


| Nicknames |
○ "Bones"
○ "Body Odor"
○ "Norly"


| Gender |
Male


| Age |
Unknown {Appears to be in his early twenties}


| Appearance |
Mr. Norling stands at five foot eight height, and assumingly weighs little, if not nothing at all. His hair is a silvery-grey hue, and his irises a hot-pink colour. Mr. Norling has deathly-white skin tone, with an almost bluish tint and no blemish or marking on his body whatsoever. He is commonly seen wearing a plain white t-shirt and ordinary dark trousers, sometimes sporting a tie.


| Role |
Human Society Teacher
---
---
| Likes |

♥ Outdoors & Travelling
♥ Scaring Others & Playing Tricks
♥ Card Games & Gambling
♥ Reading & Observing
| Dislikes |

♦ Disruptive Students or "Teacher's Pets"
♦ Collecting & Correcting Work
♦ Most Animals
♦ The Rain
---
---
| Personality |
Mr. Norling is not the most likeable teacher, nor person, one is ever going to come across in the school or, even, life in general. He is insensitively direct, quite opinionated, agitated easily and has little patience for everyone and anyone. It is a miracle he got a position in a school to begin with, as Mr. Norling is often quite strict and blunt to his students, not afraid to shout at them when they are out of place, or correcting them with no grace, showing little concern about their feelings at all. Most find him irritating, or frightening, especially since there is no one, student or staff, he likes in particular, thus making it difficult for those who prefer to be in a teacher's good graces to deal with Mr. Norling. Besides his almost scary attitude, Mr. Norling does not wish anyone to fail in his subject, and although his teaching methods are harsh, Mr. Norling is rarely unfair, only determined. If one was to be sentimental, it could be surmised that Mr. Norling only wishes that others share his own interest in observing human society, and how much fun it can be…
only
if the student can survive his classes, that is. Besides his somewhat challenging nature, Mr. Norling can be quite humorous at times with a prankster's streak running through him, however it is evident that most of his joy is drawn from laughing
at
others, and not
with
them.
| Biography |
Not much is known about Mr. Norling's past, beyond his ghostly transformation. However it is suspected that, whatever life he did once lead, it was far too long ago to hold any relevance in his current "lifetime". It
is
known, however that, once his ghostly state was reached, Mr. Norling travelled across the globe, through many societies, many people, many countries and many cultures. He has lived long enough to remember what occurred during the 18th century onwards, although many have stopped asking him for historical pointers, as many of his experiences during that time seem to be quite strange, very out-of-place for the time and, dare-say, possibly impossible, even for a ghost. Any one student has yet to believe Mr. Norling's adventure with a Yeti scientist on Mount Everest, or his tales about travelling the Seven-Seas on the back of the Loch Ness Monster. There is a theory that, every once in a while, when he is bored, Mr. Norling tends to spread rumours about himself, however anyone has yet to confirm this to be true. Anyone has yet to confirm
how
Mr. Norling ended up in BlossomCrest Private Academy in the first place, after his adventurous travels of the world. Although one can doubt Mr. Norling's stories, one thing that rings true about him is his love of observing human society, how it develops, and grows, and interacts with each other.
Observing
differing from actually
participating
in it. Despite what one thinks of his, Mr. Norling is, indisputably, quite articulate in the field of human society, even modern-day society, the information he provides often true, if not a tad bit pessimistic. He is rarely seen out in the public eye, however it is assumed that Mr. Norling spends quite his time watching others, whether or not they know of it themselves. Nowadays, Mr. Norling can be seen wandering the grounds of BlossomCrest, taking up an extra occupation as the resident ghost of the school, finding fun in scaring students and spreading tales around.
| Powers |
•
Dead:
If being deceased is a power, then Mr. Norling is quite skilled in the profession, being dead for a long period of time. The condition of death has little other advantage other than the ability not to be killed, or to die, once more. Mr. Norling is capable of touching or holding objects ad people, however only very lightly; otherwise, he phases through them. Apparently he cannot consume food either, however often fools gullible students in believing that he can, indeed, eat and that, as a ghost, it all tastes like chicken.
•
Ghost Condition:
Being dead is not quite bad, however; for one can become a ghost! Yes, indeed, Mr. Norling is a ghost, if it has not been evident so far. Being a ghost has its perks; Mr. Norling is capable of walking through walls and others, his ethereal form capable of contorting and distorting itself, commonly used to scare students. Mr. Norling, although is rarely noticed when he wants to and cannot be seen by most normal citizens without powers, he is not overly invisible, as those with powers capable of seeing him… unless he hovers in between walls, slightly cheating the system in said case. He can also hover, or "float" as it were, however prefers to simply walk around as normal people would.
---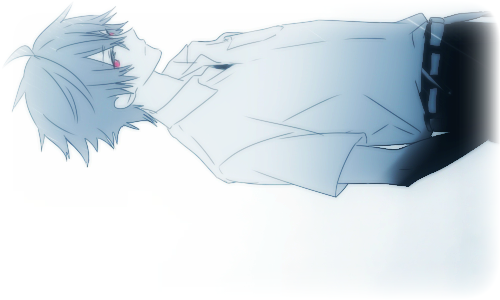 ---