❖
❖
❖
❖
❖
❖
❖
❖
❖
❖
❖
❖
❖
❖
❖
❖
❖
❖
❖
❖
❖
❖
❖
❖
❖
❖
❖
❖
❖
❖
❖
---
❖
❖
❖
❖
❖
❖
❖
❖
❖
❖
❖
❖
❖
❖
❖
❖
❖
❖
❖
❖
❖
❖
❖
❖
❖
❖
❖
❖
❖
❖
❖
---
---
❖
❖
❖
❖
❖
❖
❖
❖
❖
❖
❖
❖
❖
❖
❖
❖
❖
❖
❖
❖
❖
❖
❖
❖
❖
❖
❖
❖
❖
❖
❖
❖
❖
❖
❖
❖
❖
❖
❖
❖
❖
❖
❖
❖
❖
❖
❖
❖
❖
❖
❖
❖
❖
❖
❖
❖
❖
❖
❖
❖
❖
❖
◬
F U L L N A M E
◬
Kayle Lucifer Lannigan
◬
A G E
◬
25
◬
S E X U A L I T Y
◬
Heterosexual
◬
L I K E S
◬
Candy, Neon signs, Witty banter, Fighting, Alcohol, Parties, Games.

◬
D I S L I K E S
◬
Rain, Overbearing arrogance, jokes regarding lightning, Unnecessarily cruel people, Mornings.
◬
P E R S O N A L I T Y
◬
At first glance, Kayle seems to be a pretty laid back person considering that his body is seemingly made out of electricity. One can easily find him lounging in a chair or on a sofa somewhere simply playing away on some kind of handheld game device. Despite his inherent abilities, he's not jumpy and generally likes to take things in stride. He tends to act distant to passer by's, but in reality is a lot more attentive than he appears. He's quick to offer a sarcastic or smart ass comment to any situation, and rarely backs down from a challenge. While he may not seem like it, Kayle also enjoys being around other people despite the fact that he seems to separate himself from groups. In other words, you'll see him lounging around in a cafeteria or common room with tons of people around, but never just by himself if he can help it. He accredits this as 'being drawn to the electricity of people'.

On a more personal level, Kayle is a surprisingly smart individual. Not necessarily in books, but his knowledge of how the streets work seems to have gotten him through many tough situations. He's educated at least to a high school level but not any further, and can sometimes come across as being smarter than he actually is through the clever use of bullshit and smooth talking. That being said, while he may not understand something straight away, he's a quick learner and is always willing to listen to someone who knows more about the situation at hand. In regards to friendship, Kayle has had very few over the years but that's mainly in part to his magical latency. Once you get to know him, and get past the barbed wire fence that is potentially his quippy mouth, Kayle is a loyal friend who would back you up in a situation even if you were completely unjustified in your actions if only to hold it over your head later. He'll still come across as lukewarm in conversations, but his actions often speak louder than he does with pranks, hugs, and fights.

Now onto the more or less bad stuff. Kayle can be extremely competitive should the situation call for it. While not necessarily born on the streets, he took to them like a fish to water and is constantly trying to oneup people in a show of pure force. This can lead him to being completely headstrong and temporarily losing focus of the current objective and refusing help even when the logical thing would be to accept it. He consistently pushes himself past his limit, and it has cost him several fights in the past. He's slowly trying to get over the fact that he won't always be the best, but it's an attitude that's hard to get rid of.

A particular trigger is also bad for Kayle, regarding the use of lightning jokes in reference to him. He's heard them all...over and over and over and over again. He gets almost violently mad when someone says them, and if they continue, you can expect a full on brawl to happen. He can also be incredibly cranky when he hasn't recharged in awhile, leading to small electrical bolts spiralling up people's spine when they bother him. He's nearly impossible to talk to at this point save for his closest friends because his naturally quippy nature becomes downright mean and horrible as he'll spout insults and threats in equal measure just to make you leave him alone until he's charged himself back up.

All in all, he's not a bad guy once you get to know him and his attitude. Avoid lightning jokes and his "morning" persona, and you should get along just fine.

---
---
❖
❖
❖
❖
❖
❖
❖
❖
❖
❖
❖
❖
❖
❖
❖
❖
❖
❖
❖
❖
❖
❖
❖
❖
❖
❖
❖
❖
❖
❖
❖
❖
❖
❖
❖
❖
❖
❖
❖
❖
❖
❖
❖
❖
❖
❖
❖
❖
❖
❖
❖
❖
❖
❖
❖
❖
❖
❖
❖
❖
❖
❖
◬
C H A R A C T E R A P P E A R A N C E
◬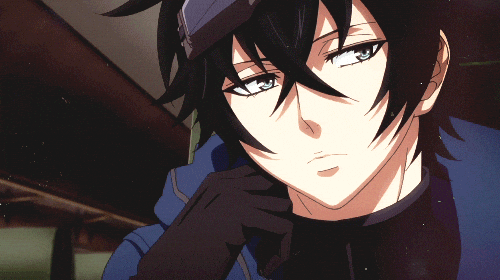 Kayle is not an overly intimidating guy, standing at a mere 5'8 and weighing roughly 155lbs with baby blue eyes and jet black hair. Despite living for fights and slouching off in equal measure, his skin is remarkably smooth and devoid of scars, save for the brand which is etched onto his right breast. Relatively thin and lanky, Kayle is quite a measure stronger than he initially appears. His limbs are laced with sinewy muscle that is more than capable of contending with people who might be bigger than he is.

In terms of clothing, one of things that remains unchanged about his attire at nearly all times, save for sleep, are the goggles on his head that somehow never find their way to his eyes. If one were to ask him, he simply found them one day and decided he liked the look of it, so he kept it. Normally Kayle is wearing some sort of t-shirt under a mix of hoodies and trench coats. He will sometimes wear gloves on his hands, switching between grey and black leather material. When he's lounging around, he'll wear shorts of nearly any kind, his personal favorite being a ripped baggy pair of brown shorts that he calls his 'ultimate relax wear'. When he's not slacking off, he typically wears jeans or slacks of differing colors, but nearly all with a slightly baggy feel to them. On his feet he simply gets by with brown shoes that border on the line of being boots.

◬
W E A P O N \ S T Y L E
◬
Kayle isn't militarily or professionally trained, but he has picked up enough know how through his life to get by. Kayle's style is one of range, preferring to keep his enemies at bay with pistol fire and electrically based attacks. .45 caliber pistols are powerful enough that even people wearing body armor have to worry about the force of the round slamming into their chest. When the bullets fail to do the job, Kayle lashes out with concentrated electrical power that is more than capable of throwing a man to the ground should it connect.

Up close, he's not as versed in hand to hand combat but his latent abilities still make him more than a threat. His style at this point is more street brawler mixed with tinges of wrestling. He'll swing with what seems like random abandon, but typically he's simply trying to gain a position to grab his enemy and hold on while he blasts his target with enough electrical energy to either knock out or kill them. That being said, anyone with any amount of formal CQC training or a few years experience with hand to hand will most likely be able to out maneuver Kayle.

---
---
❖
❖
❖
❖
❖
❖
❖
❖
❖
❖
❖
❖
❖
❖
❖
❖
❖
❖
❖
❖
❖
❖
❖
❖
❖
❖
❖
❖
❖
❖
❖
❖
❖
❖
❖
❖
❖
❖
❖
❖
❖
❖
❖
❖
❖
❖
❖
❖
❖
❖
❖
❖
❖
❖
❖
❖
❖
❖
❖
❖
❖
❖
◬
A B I L I T I E S
◬
Electrical Manipulation - Kayle's body is essentially one massive battery, capable of taking in and outputting an enormous amount of energy at any given time. This state of being can manifest in several different ways.

Human Battery - Kayle can power electronic devices on his own using his own personal energy as a power source. Anything ranging from a simple hand held gaming device to potentially an entire building is within his grasp if he has enough charge left in him to perform the feat. This works in the opposite way as well, with Kayle able to take power from any electrical device.

Focused Energy Blasts - Better known from everyone else as 'Blue Lightning', Kayle can violently expel his energy from his body like a bullet from a gun. The effect of this blast is entirely dependent on him, ranging from something like a static shock to full on brain melting goodness. While he typically fires it from his arm, he can produce these lightning bolt-like expulsions from anywhere on his person.

Electrical Tether - This has something to do with his human battery ability, but slightly more complicated. Kayle has learned how to make a tangible energy link with anything within a certain radius, creating a visible strand of blue electricity between himself and his chosen target. The target can be anything, including a person, and he can output as much power through the tether as he has the charge for.

Power Line Travel - One of Kayle's more unique abilities. With his body filled with so much energy as to almost become it, Kayle has the ability to travel along power lines with the capacity to hold his energy. He becomes an incorporeal blue ball of sparks, and can travel remarkable speeds upon the electrical grid of anything ranging from, well, a power line to subterranean power grids. He can't stay in this form indefinitely and can only travel certain distances before being forced to stop and take a break.

Energy Subsistence - Due to his body being mainly energy, Kayle no longer needs food or even water to maintain his body. While he certainly can enjoy the odd meal, or force down a glass of water, he doesn't need them to survive. Instead, Kayle can subsist on only an energy charge from an electrical device every so often much like a meal would for anyone else.

◬
L I M I T A T I O N S
◬
Water - Water is somewhat of a bane to Kayle's existence, ranging from a mere annoyance to lethally dangerous in a heartbeat. While this applies to all liquids in some form or another, water is generally the biggest contender. Kayle can suppress his powers to a minimal level, and even then water still slightly stings him as it would if dropped into an electrical outlet. He can drink it, but it burns much like alcohol would. Rain drops feel like someone flicking his skin really hard, and falling into a lake or pool in this state would make his entire body feel like it was on fire, and this is all while his abilities are suppressed. He can't actively use his abilities when it's raining outside for fear of 'Shorting out', and getting hit with a sufficient amount of water while fully using his abilities has the potential to instantly knock him out and/or kill him.

Tether Vulnerability - His tether is a useful tool that allows him to power machines and hold people while being relatively free to move. Since the tether is a physical thing though, it can be severed through conventional means such as a blade or even a bullet if you're a crack-shot. The energy will then be split through the tether, affecting both Kayle and his chosen target. Depending on the amount of energy he was transferring at the time, this has the ability to incapacitate or kill Kayle. Also note that an expulsion of energy will also happen at the point where the tether was severed, so this action is also dangerous to the person hitting it.

Power Line Interruption- While power line travel is convenient and quick, Kayle has no ability to defend himself until he exits the line and regains human form. He's fully aware, and has his speed to help him keep ahead of attacks, but should someone sever a line unexpectedly before Kayle has a chance to react, he can be violently thrown from the line in question. He would regain his human form upon exit, but retain his speed which would be akin to jumping out of a car on the highway. Obviously this has the potential to seriously wound, if not kill Kayle.

---
---
❖
❖
❖
❖
❖
❖
❖
❖
❖
❖
❖
❖
❖
❖
❖
❖
❖
❖
❖
❖
❖
❖
❖
❖
❖
❖
❖
❖
❖
❖
❖
❖
❖
❖
❖
❖
❖
❖
❖
❖
❖
❖
❖
❖
❖
❖
❖
❖
❖
❖
❖
❖
❖
❖
❖
❖
❖
❖
❖
❖
❖
❖
◬
H I S T O R Y
◬
Contrary as to how he would like you to believe his life was, Kayle's life was almost boring in comparison to everything and everyone else. He was born to a fairly nice mother and father in a middle class neighborhood and continued life as an only child. There was no life changing event, no murdered parents, and a relatively violent free childhood until his powers began to manifest at the early age of 10. From there, things would finally start getting interesting as nearly all of Kayle's energy from that point on was spent on either perfecting his new found abilities or playing games with them.

From there he created his own fun as he started gaining a more nuanced approach to his powers, mixing pranks with elaborate set ups in school, even once having the school closed by literally sucking the power out of every classroom he went into. He became mischievous, and when that too started getting boring, Kayle went into something a bit more extreme. His grades didn't change as he managed to study and keep up his work, but it was mainly so that he could keep using the excuse of going over to a friend's to study.

By the time that Kayle was 16, he was involved in what could be the equivalent of high school fight club. They fought each other for small amounts of money, favors, and respect in their group. Kayle kept his ability usage to a minimum to prevent people from figuring out exactly what he was capable of and it was here that he was given his nickname of 'Warpath', as everyone within their little gang was given one as a right of passage. All in all, it was relatively straight forward fun with little risk of permanent injury although Kayle did end up on the receiving end more than a few times. Again this wouldn't last though, as their schooling ended two years later and everyone went their separate ways. Kayle took a low paying job at a restaurant somewhere that he would rather forget, and managed to sneak his way into the criminal underground fight scene where he learned that maybe boredom wasn't entirely a bad thing.

So Kayle worked during the day and fought during the night honing what skills he could in what was commonly called "The Dead Zone" by those who knew of it's existence. Kayle found his way in through determination, detective work, and more than enough dumb luck. What he found there was exactly what he wanted, for a little while anyways. The fights were more or less the same, save that magic users were allowed free reign here, with all kinds of abilities being thrown every which direction. Kayle was a kid in a candy store the first time he came up to bat, and metaphorically crying like one when he was dragged out of the arena. He had learned through a brutal lesson that his abilities weren't going to be enough for this, so he would need to train.

This was the time where Kayle trained the hardest, the earnings from his both his daytime job and his underground fighting providing enough to afford a shitty little apartment so he could stop lying about where he was all the time to his parents. His skills and abilities reached new heights in this time of his life, even though his win\loss record wasn't overly great. Like everything in his life though, this time in his history was destined for an end that would shake him to the core.

A new leader took the reign of the Dead Zone when Kayle as 22 years old. By that time, he was a respected fighter and electrical based Mage, going by his high school nickname of "Warpath" in the arena. The new boss instigated new rules and fights, including monster battles, which at first Kayle thought was amazing. That is, until he realized that the new leader of this fight club wasn't in it for the simple sport, he was in it for the blood as the first person to fight a magical creature was split into pieces and killed before a cheering crowd demanding more.

Everything in Kayle's head told him to leave, but he couldn't. He needed to be better, had to be better than this. So he stayed for another year after that day, racking up a few wins against magical creatures and people alike as his determination to not end up just another corpse pushed his win column higher and higher. It wasn't until later that he realized he should have kept a level head and listened to himself a year ago. During a fight with another mage, one who could control figments of one's mind creating illusions and nightmares straight out of their subconscious, Kayle produced a massive electrical shock wave that threw the mage across the arena, shattering his illusions and giving Kayle the win through technical knockout as the man couldn't even get to his feet.

Or at least, it should have been a technical knockout.

The new leader, who everyone had simply started calling "Tor" due to a lack of a real name, ordered Kayle to kill the man for losing in such a spectacular fashion. Naturally Kayle refused initially, insisting that the fight was over and there was no need for death. Even as he stated this, several guards with automatic weapons lined the outside of the ring, and Kayle was given an ultimatum. Kill the mage, or he would kill them both. With nowhere to go, no way to defend himself, and knowing that Tor would do exactly what he said, Kayle delivered the quickest death to the man that he could muster. I lethal dose of electricity that fried the already weakened man's mind instantly, leaving smoke pouring from every hole on his face.

As he walked from the arena, anger, hatred, sickness and guilt pouring from him in equal measure, he was presented with his prize. Twin .45's, belonging to the man he had just killed as a trophy. Kayle took them with more than enough hesitance to make the more heartless spectators laugh at his cowardice, before storming from the Dead Zone and never returning.

Kayle was lost for awhile, his mind lost in the throes of what could only be a guilt induced mental coma. He finally found his calling as a member of a magic guild a few months later, joining Blue Empire, dumping his apartment and moving on site.

It's been nearly a year and a half since that day, his skill with his firearms having improved due to his dedication to the man he killed that day. He's killed a couple more people since then, his mind having adapted to the mindset and the sight of death no longer bothering him. He tries to not let the past control him, either refusing to talk about it or glossing over the details. Now though, he hunts the bad men and women of the city with the possibly subconscious desire to stop another Tor.

To date, he's one of the stronger members of Blue Empire but by no means top of the class. While he retains his nickname of Warpath from before, it's less common now and he mainly maintains it more out of formality than anything else at this point.