x
Lines drawn in
blood
tend to get blurry
---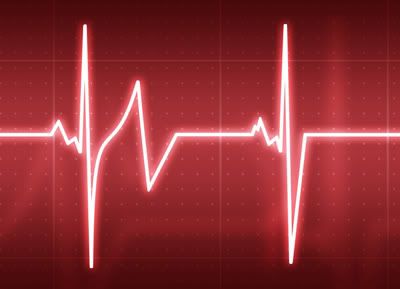 ---
In a world where science has made terrific leaps, unexpected consequences have occurred. From the hushed hazardous gas spills to the radioactive phenomenon, humans have at times held powers only thought up in comic books. But unlike comic books, the villains that rose up are not born innately evil. Everyone is just a person, surviving in whatever way they can. Sometimes that means rising as a gang boss to ensure your family is well off and your kid gets into college. Sometimes that means robbing an old lady for her groceries so that you don't starve; or tossing your baby to the streets because you can't feed them. Don't cringe, there are worse things done in this world. Crime has gone steadily up at an alarming pace, while the economy worsens and living conditions plummet; leaving a wide gap between the rich and poor. New drugs enter the market, and with as intense as the new street drugs are, half the population is barely even lucid enough to notice the injustice surrounding them. Chaos reigned for quite some time, until...


The US government attempts to declare Martial Law that is how bad it was. But the attempt fails, and that's how bad it got. It is organized at the moment to where the criminal public agrees to keep the crime to a minimum, no bombing elementary schools and such, and the cops are required to look the other way when it comes to things like petty theft and drug dealing. A disturbing and unhealthy balance forms, where crime remains steady, and justice remains literally blind...

But there are those who would not stand for such a twisted way to give in to this way of life. Criminals and desperate people are not the only ones who had developed powers. Unfortunately those vigilantes who won't stand for such an illusionary peace are outnumbered and attacked on both ends. The public wants this balance; they believe it can't be helped, and so those trying to stop crime are looked down upon. The government seems to be supporting this view, and has developed a lynching law. That's right, if a vigilante is spotted, it has been declared legal for the public to lynch them on sight. Here, the good guys are kept as disorganized as the bad ones; if you can even call them good guys at times…

Meanwhile….


The military has funded and authorized a team of scientists, the best of the elite, to create a solution to all of their problems from a lab created out of public eye, in space. The project is given the top secret name; F L A W L E S S. These scientists work on what is known in laymen's terms as a super soldier. They succeed, and it turns out to be everything they had hoped for and more. This super's reflexes, strength, speed, agility, durability, and intelligence off the charts, the super even has the ability of flight. The super is considered truly flawless. Until the super starts to exhibit negative personality traits; extreme narcissistic complexity of anger, bouts of defiance and boredom, casual emotion towards biological life besides the super's own, and the biggest problem, loneliness. As a solution to hopefully all of the problems, the scientists come up with another brilliant idea. They allowed the super to help create a companion, someone just like them. Besides, two was better than one. This pleased the super greatly, and for some months the super was contented with designing the most pleasing looks for their companion while at the same time learning about how the super themselves were created. When the super was satisfied at knowing the entire process (a couple of months before his companion was finished) he did away with the scientists. By that I mean he killed all of them, it wasn't as though he really needed them anymore, or the world needed them for that matter. Their mission was completed, he was made, and his companion was almost complete. He set the computers to finish downloading the general world information and history into his companion's brain, and left the station from the atom transporter, reappearing on earth. He set out to do what he was created for, to bring order to chaos. And that is exactly what happened, within a matter of a couple of weeks, he had crime organized from their chaos, planning to use them as bringers of peace and light. Everyone under one order, his own, and to help him, his righteous army of crimelords. He goes by the name Flawless.




But while he waits for his companion to join him, up in the space station, the technology used has had an unexpected short out, easily fixable by the handy man. But he's dead. The programmed computers shut off, and the companion's programming is lost. She awakens, as new to the world as a child. Impressionable and ready to soak up any information that comes to her super-geared cortex or a mind. Will she be used to tip the scale of justice and reject her purpose? Or will she embrace her destined purpose? As a vigilante finds her after she accidentally transports to earth in the middle of the street, it is up to him and those who decide to aid them in order to teach this new being what it means to be on the side of justice. But can they do that if they've began to see that line blur?
From the information above, I am sure you have gathered that this rp is at its basic form, a superhero and villain rp. But rather than keeping it generic and simple, I wanted to stem off from that sort of clear-cut line and get a bit more realistically in depth. Heroes that play dirty and are vicious, villains with relaitable problems and reasons behind what they are doing. Sometimes good people do bad things, and bad people to good things. Questionable morals and a mature atmosphere are what this rp is going to be about. If you are game for that then cool, if you'd have a problem with cursing, gritty and rough actions, and violence (lots of it) then mayhaps this rp isn't for you. I plan for this story to involve everyone in it, and we will be using the ooc quite a bit to flesh out plans and interactions. If you join you will not be left out, and hopefully we can create a literate and kick-ass environment. Emphasis on the literate, seriously, I will be checking your posting history to see if you are literate and a good writer, unless you want me to look at a sample from you, which I understand if you are new or if you have only been in casual rps for a while. So if that is the case, then pm me and we can work around that.
The sing-up information and a few suggested roles I need are in the ooc, mind you the term roles does not mean that those slots have any requirements in the creation of your character, simply in what they do in the beginning so we can get this show on the road. Well, one role does require a specialization, but the powers and whatnot are completely up to you. For characters though, I would like to see some unique powers and abilities, with weaknesses that are valid, not bs weaknesses like being arrogant or reckless. Those are personality flaws, not weaknesses. Tell me what you are bad at for those, what could counter your character's ability, anything they are simply not good at. Same goes for strengths. Basically I want anything you put on your profile to be well thought out and important. Also, don't be afraid to go look at others people's profiles and have some sort of connection to them! All it takes is a pm, and boom, you're connected, it makes things more fun that way. You can either play a 'good' guy or 'bad' guy, now mind you good guys are hated by the general population, though there might still be that little kid out there that looks up to you, and the bad guys are kind of ignored. Keep this in mind when making your character, I'm sure it will change a few things when thinking of your character's outlook on life. As with any good rp, no mary-sues or gary-sues please, I will give you a review of your character before I accept it, stating if the profile is good or not, and other than letting me see a sample of your writing everything should go smoothly. Go check out the roles and some ideas I have in the ooc, sign-up your character and lets get this show on the road!
This is a literate rp, meaning if you can not comfortably write at least three paragraphs per post, then this roleplay is simply not for you. I look for style, and quality over quantity.
Taking place in...
0 posts here • Page 1 of 1
0 posts here • Page 1 of 1
Arcs are bundles of posts that you can organize on your own. They're useful for telling a story that might span long periods of time or space.
There are no arcs in this roleplay.
There are no quests in this roleplay.
Here's the current leaderboard.
There are no groups in this roleplay!
Welcome home, Promethean. Here, you can manage your universe.
Arcs are bundles of posts from any location, allowing you to easily capture sub-plots which might be spread out across multiple locations.
You can create Quests with various rewards, encouraging your players to engage with specific plot lines.
Settings are the backdrop for the characters in your universe, giving meaning and context to their existence. By creating a number of well-written locations, you can organize your universe into areas and regions.
Navigation
While not required, locations can be organized onto a map. More information soon!
There are no groups in this roleplay!
By creating Collectibles, you can reward your players with unique items that accentuate their character sheets.
Once an Item has been created, it can be spawned in the IC using /spawn Item Name (case-sensitive, as usual) — this can be followed with /take Item Name to retrieve the item into the current character's inventory.
Give your Universe life by adding a Mob, which are auto-replenishing NPCs your players can interact with. Useful for some quick hack-and-slash fun!
Mobs can be automated spawns, like rats and bats, or full-on NPCs complete with conversation menus. Use them to enhance your player experience!
Current Mobs
No mobs have been created yet.
Locations where Mobs and Items might appear.
You can schedule events for your players to create notifications and schedule times for everyone to plan around.
Add and remove other people from your Universe.
Orphanage
By marking a character as abandoned, you can offer them to your players as pre-made character sheets.
Known as Flawless' general; has a vigilante's purpose
The Forge
Use your INK to craft new artifacts in Blurry Lines. Once created, Items cannot be changed, but they can be bought and sold in the marketplace.
Notable Items
No items have been created yet!
The Market
Buy, sell, and even craft your own items in this universe.
Market Data

Market conditions are unknown. Use caution when trading.

Quick Buy (Items Most Recently Listed for Sale)
None
Discussions
Topics

Replies
Views

Last post
Newspaper Articles
by Unicorn Luv on Wed Jun 08, 2011 3:18 am


1 Replies
704 Views
Last post by That One Guy
on Mon Aug 29, 2011 12:36 am

Blurry Lines
1

,

2by Unicorn Luv on Wed Jun 08, 2011 2:46 am


21 Replies
1209 Views
Last post by XianEvermor
on Thu Jun 16, 2011 5:02 am

NPCs
by Unicorn Luv on Wed Jun 08, 2011 3:33 am


0 Replies
508 Views
Last post by Unicorn Luv
on Wed Jun 08, 2011 3:33 am
Most recent OOC posts in Blurry Lines
There have been no posts in the OOC topic for this roleplay!