Mr. Caramel
⌈
Heroic gestures are wasted on this society, SO WHY AM I RISKING MY ASS LIKE THIS?!
⌋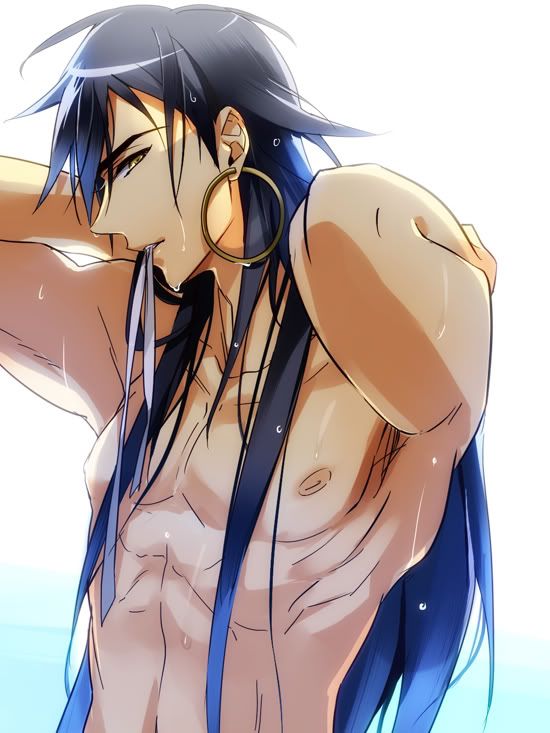 ⌈
Name
⌋
Caramel is the only name he or anyone else knows, but here is another picture for your viewing pleasure
<3
⌈
Age
⌋
19, but he lies about his age and says he's older all the time.
⌈
Appearance
⌋
It's easy to see why Caramel is a manwhore. He's flippin gorgeous. His well toned body and unimposing height of five feet and eleven inches make his view a nice one. His face is angular and his features sharp and eatern, his mix of blood probably has some eastern in it anyway. Caramel is the result of a mix of many things probably, and while he is no blueblood at least he looks good enough to have clientel groveling to get a room with him. Long black tresses lay straight down his back, which are layered and choppy to give him a more devilish look, while golden eyes and large hooped earings make him exotic. He dresses in a manner fitting for those at Mitress Yoebe's whorehouse, but his room reflects a rather plain but comfortable taste. A fight in his room would result in practically no injury, since the numerous pillows and ruge cushion any and all falls. Pick a spot and you could probably fall asleep then and there. His face at work is expressive and full of attitude, which again is easily overlooked because of his...well because of his looks. His eyes turn purple when he meditates or has a vision.