"Everything here is a weapon that they can't see."
Name
Rioned Tuduarge
Age
Visual Age:
20
Factual Age:
22
Appearance
Hair:
Bright Yellow, kept neck length and soft
Facial Hair:
NA
Eyes:
Sharp, calculating and intelligent, yellow like his hair.
Build:
Lean, muscles are toned. Slightly visible.
Skin Tone:
Fair
Height:
6'
Weight:
170lbs
Voice:
Handed:
Ambidextrous
Body Markings:
A computer virus symbol on his left shoulder.
Scar Tissue:
Mostly around his hands, especially finger tips and palms.
Unique Body Features:
Ear piercing on the left side.
Rioned has sunny colors in his hair and his eyes, but he hides it with a hoodie and a pronounced slouch. His eyes alternate between sweeping his surroundings to suddenly staring off into space, depicting his ever processing mind. He generally wears long sleeved clothing with hoods to cover himself up in public. When in deep thought, he tugs on his silver earring subconsciously. He also wears gloves. Has rough palms. When it's time to become a vigilante to hunt down his chosen targets, he wears a hooded jacket with hems all the way to the ankles, his self create smart-specs, keeps a towel on his left side and a short sword on his right.
Sexuality
Straight
Personality
Motivation:
Hunting down the one who tore his family apart.
Fears:
Spiders, Bees and getting close to someone only to lose them again.
Goals:
Bring an end to the current system, by bringing the government down.
Positive Traits:
Cautious - Intelligent - Reasonable
Negative Traits:
Sarcastic - Cynical - Mischievous
Rioned is an avenger. He is vengeful and his perfect memory assists in this, as he never forgets a face. His lifestyle has lead him onto the path of a vengeful spirit and he will stop at nothing until he finishes his target. He seethes with anger and uses other villains as victims to vent his anger on. However, he also knows the value of life and doesn't take any, choosing only to disarm his opponents(more like amputate their limbs) and leave them to their fates. He hates teh current government with his heart and despises the coward superpower humans hiding in the shadows instead of making a change. When 'hunting' or crashing top-secret information, Rioned proceeds with caution, always careful to not be discovered and covering his tracks. He is intelligent as well, able to immediately make a connection between things that would otherwise seem unrelated. Rioned's rage filled conquest is also able to be reasoned with, if good enough. His rough upbringing also brought forth a cynical side to the once innocent child, making witty remarks and believing that the world only consists of evil, and there is no right, only wrong. He names his method, 'Fight evil with evil'. He is also mischievous, especially when he doesn't feel like 'hunting', proceeding to burn out people's computers or shut down their internet just for fun. Anyone who stands in the way of his revenge are enemies.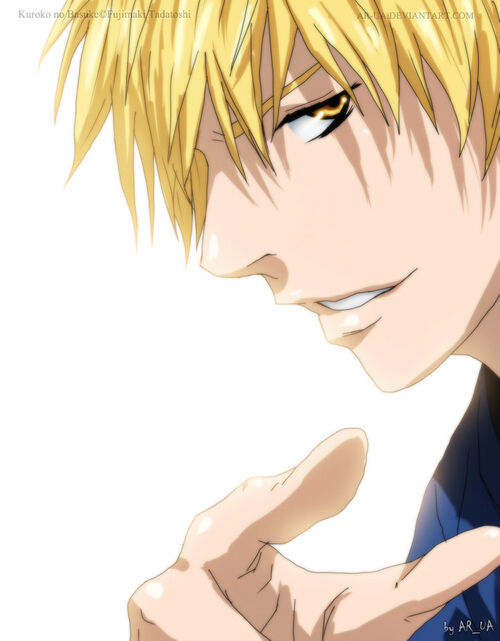 Likes
- The internet
- Information
- Being able to prove his superior intellect
- Breaking down firewalls
- Music
Dislikes
- Screechy sounds
- The corrupt government
- The superpower people who do nothing to stop the corruption
- The one who tore his family apart
- Idiots
Relationships
Single, no friends or family.
Power
Technomancy
- Rioned's power is the most perfect gift any person could ask for, the unlimited access to all that is technology. The internet, phones, computers, satellites, everything. Hacking becomes as easy as thought, manipulating satellite images comes at a snap of his fingers and knowledge that he wants flows endlessly into his mind. To help with this, he uses several computers linked into a large network to help give him what he wants, although the flow of information has busted more computers than he care to admit. In a tight situation without his handy computers, especially during one of his hunts, he can use his body as a conduit, pulling information from sources and letting them flow into him. This causes a bright strand of flowing data that only he can see to stream to his finger tips and into his body, providing him information. This state is called 'Wired In', and causes Rioned's eyes to glow blue. Rioned is unable to move when Wired In and has to sort through the information on his own without the help of his computers, a painful and strenuous process the longer it takes. He has no way of shifting the information or being able to sort them, unlike with a computer. The information continues flowing into him, important, non-important, until he gets the information he wants. Rioned can also use 'Wired In' mode to control a machinery as if using a keyboard, using the strands of information in his fingers like puppet strings. Due to the nature of this ability, Rioned has resistance to mild electricity although it badly damages his hands.
Equipment
A modified smartphone, smart-specs that help him in combat by calculating potential scenarios and short sword on hand. In his secret hideout, he has several (stolen)computers linked up together to form his personal informative network system.
Strengths
- A born talent that came with his power, the ability to easily hack through anything.
- Imagination to be able to create devices for his use.
- His Technomancy grants him unlimited access throughout New York's grid.
- Satellite access via Technomancy
- Photographic memory
Weaknesses
- Throw him into a place without any technology to tap into, he becomes a duck.
- 'Wired In' mode makes him defenceless.
- He's a bad fighter without his smart-specs.
- He won't kill, he only amputates his enemies, leaving them alive to fight another day, that is, if they haven't bled to death
- 'Wired In' mode is dangerous if remained in that state for too long
Home
Huge hideout inside a warehouse, equipped with multitudes of computers and heavily modified with freezer room components to help cool down the computers in their 24/7 365 days a year job. Most items were 'stolen' or 'bought', thanks to his hacking skills. The location is also wiped off the records and hidden from satellite view, another thanks to his Technomancy abilities, making it the perfect hideout.
History
Rioned Tuduarge was son of a businessman who specialized in dealing with technology. Everyday, he used to return home with different new gadgets for his little toddler to play around with. Rioned would often take them apart and rebuilt them, somehow knowing where each wire and screw went. It wasn't long later that the child manage to create a computer from scratch. It was only when after a fit of rage at the snail-like download rate, Rioned grabbed hold of his computer, somehow 'Wiring In' and causing lights to dance around his room, prompting his parents to decide that their son was a superpower human. Instantly, download rates spiked up in their house. Their son was harmless, of course, he only had the ability to control technology. Days passed normally for the Tuduarges, until it happened. The villain came. Rioned's dad had tried to find evidence in order to get him into jail, but was silenced. Their friends silenced, the entire household silenced. When Rioned's turn came, his fit of panic, confusion and anger brought him into 'Wired In' mode, causing a huge blackout as well as electrocuting the villain and his henchmen.
Rioned has managed to escape with his life, but he grew up filled with vengeance and sorrow, with full hatred for the blind world. With such technology, no one tried to corner these villains like his dad had done, the other superpower people merely stayed in the sideline to watch, frightful of arrest. He turned vigilante, yet with no regard for the safeties of others, or charity, or good intentions. An anti-hero. He sought to remove the 'corrupt data' from the world and to do so, he took the alias of the erasing 'V1RU5' and launched daily attacks at top-secret information. He was untraceable and came to be known as a 'Grid Ghost', a frightful entity that destroyed data, intercepted it, jumbled it up, sowed confusion and chaos within the network. He gathered a band of other people who also had their families torn apart by the evil of his past in order to seek the killer out. Yet he failed, several times, causing each of his then close friends to die. Of everyone, Rioned was unable to track the villain. His fear and trauma refused to grant him access to the villain's face, thereby leaving a huge loophole for Rioned to trace him down and exact his righteous fury upon him.
The loss of his close friends and loyal team members drove Rioned onto the path of a solo fighter. He worked alone, spending countless nights awake in his hideout, tracking down villains and corrupt officials, using them as anger control, to stem his rage before he could find the right person. The 'hunt' was on, and the 'V1RU5' takes no prisoners.