---
---
"Why, good day, cutie... no need to be afraid, I shan't harm you... too badly."
---
Basics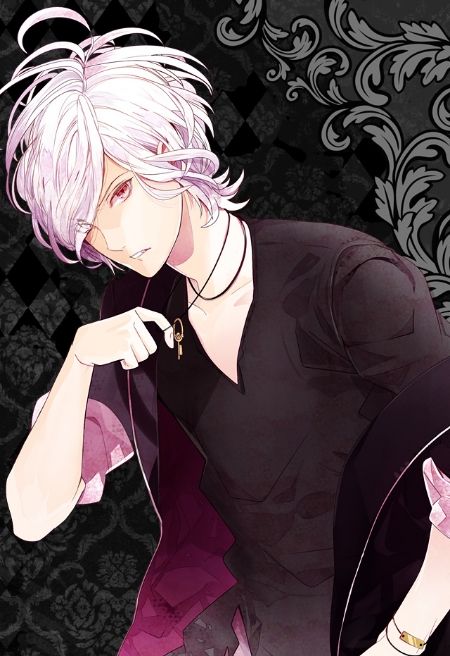 Name:
Raphael Ivanov
Age:
17
Gender:
Male
Race:
Blood Vampire
Family:
Viktor, Yuri, Andrei and Clarence-
Brothers
Personal
Personality:
He is usually alone and never cares about whats happening around him, Raphael is the silent type. He sleeps in a coffin, which is also inside his room. However, he easily gets angry and resorts to violence, going as far as to break everything when he gets extremely angered. Thus, he is prone to outbursts. There is a tsundere side of him that only a very few can see. Raphael a delinquent type, somewhat violent and loves to damage things. He's also a sadist, but despite it all, can occasionally be sweet Raphael has never shown much interests in girls, or at least not genuinely. He does flirt with them occasionally in his unfriendly manner, but that is just to keep up an image. Really, he is into boys... cute and timid ones.
Sexual Orientation:
Homosexual
Likes:
Sadistic Acts, Blood, Screams, pretty, timid and cute boys, Disobedience- it gives him a reason to 'Punish', Good Lies, Wine, Architecture, Art, Dark Classic Music, Roses, Good Manners, Cats, Acting and Knives.
Dislikes:
Whimps, Human Food, Pastel Colors, Any other kind of flower, Any other kind of music, Dogs, Annoying People and His Parents.
Biographic History:
Mostly keeping in the background and to himself unless angered, Raphael doesn't seem to have any good or close relationship to any of his brothers. As it seems, he enjoys annoying all of them quite a lot, but only occasionally. Most of his past is unknown, although like the rest of his brothers he must have been through quite a lot. After all, he two shows signs of not being fully mentally stable. Quite frankly, he's edging towards schizophrenia.
Appearance
Hair Color:
White/Silver
Eye Color:
Red
Weight:
69 kg
Hight:
182 cm