---
Basics
Age:
16
Gender:
Female
Race:
Human
Family:
Father
,
Stepmother
,
Stepbrother
,
Ice and Fire
---
Personal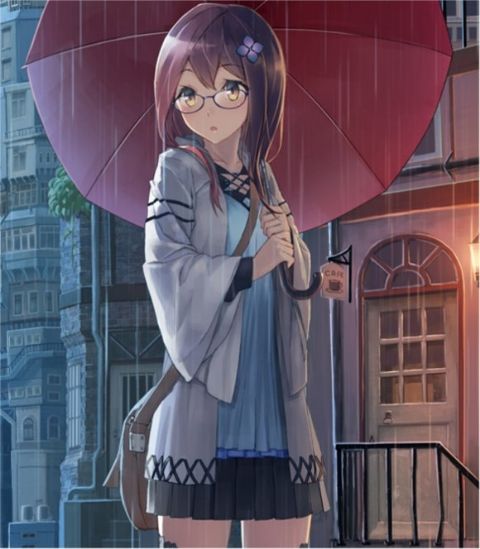 Personality:
Despite the irrational incidents repeatedly happening around town, Rosmary is one of the people who refuse to believe in what defies logic and will always try to find a rational explanation in any situation. She loves reading, although mainly keeps to scientific or historical literature- if not one or another mystery novel now and then. However, she refrains from reading fantasy and if she can, although science fiction actually as captured her attention now and then. She can have a bit trouble showing her emotions in a good way so people understand sometimes, and also has trouble reading other peoples emotions in some situation; or understanding jokes/reading hidden signs. Best would be if anyone simply always told her directly what they mean. However, this does not mean to say she is stupid. On the contrary; Rosmary is a highly intelligent girl, spending most of her time with books and studying- finding out information about whatever has caught her interest for the moment. Otherwise she is a girl who stands up for herself and goes whatever way she likes, not particularly caring about the crowd. When she has an opinion about something, she usually makes it known... and although she most of the time is a rather quiet, modest girl... she can also have quite the temper on occasion.
Sexual Orientation:
Straight
Likes:
Dogs, foxes, science, when things make sense, books, her laptop, drawing, her stuffed animal
Einstein
, computers, Internet, logic, school, maths, biology, physics, languages, studying, peace, chess, challenges, puzzles, learning about cultures, Chinese and Tai food, homemade lemonade, tea and cakes of any sort.
Dislikes:
Irrational thinking, boring assignments, disrespect towards knowledge and learning, supposedly 'supernatural' incidents and beings, ghost stories, horses, her stepmother, being away from civilization for too long, anyone touching her glasses, morons and strawberries.
Biographic History:
(To be added)
---
Appearance
Hair Color:
Auburn
Eye Color:
Amber
Weight:
49 kg
Hight:
158 cm
Brief Appearance Description:
Rose is a short girl who lives mainly on pizza, Tai food and cake. However, despite that she is surprisingly slender, actually edging towards underweight... which probably has to do with the amount of food she usually consumes. It is not much... at all. Her hair is auburn and long, reaching to about her shoulder blades. Her eyes are big and a warm, golden hue which have an extremely good capacity of showing all kinds of emotions, ranging from affectionate teasing to outbursts of annoyance. Rosemary usually wears simple but neat clothes, not bothering to care too much about how she dresses, but making sure not to look like anything you'd pick up off the street. What she always wears is her glasses- you will never, ever see her without. Well, at least not unless you for some reason would watch her sleep.