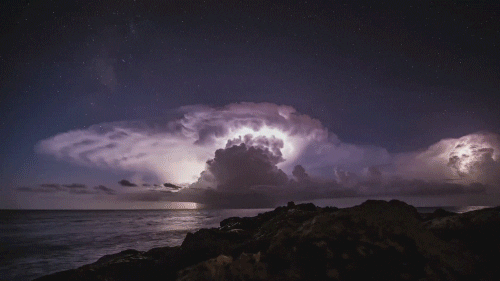 ..."A storm rages relentless and violent over the sea and land, though it is no doing of God or Mother Nature. It defiles them and claims the world as its own, leaving only true horrors in its wake. To the few survivors that are left to deal with the wake, it becomes known as the Fear Realm."

A man with a wild imagination put his talents to good use finally having the esteem to take his book to a publisher. It was rejected time and time again but there was one that gave him the opportunity to get his under-credited book on the shelves. "Terror Claims, " a story of a freak storm consuming the world, destructing most in it's path, leaving behind several creatures of imagination and nightmares for the surviving citizens to battle, didn't do so well on the shelves. Even in the fiction standards, it seemed too absurd to address every fear in each hit. It was only a glint of hope for small town fame.

A few months have passed and what small hype it had has died down. The original copy sits buried in his own shelves. A special touch sets the nightmare's in the book into a reality. It starts with the first storm, that either sweeps existence, changes existence by inducing powers if it doesn't kill you, or is avoided by taking nuclear shelter. The second phase, is every horror tale's creature coming to life, culling the little population of humanity that's left over. With each storm, a new fear comes to life.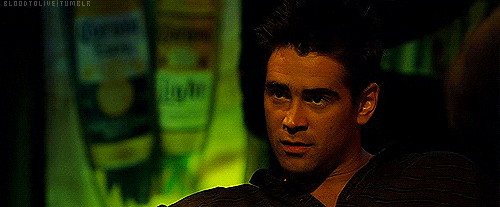 Darren Fletcher | The Author | Sparky
Name | The Nephew |xNocturnax
Name | [ Witch/Necromancer ] | Scar
Charlotte Laghatus | Telepathic | xNocturnax
Cara Nightingale| Survivor | FeistyDeadlySins

*Content explored may reach 18+. Blood, Gore, Horror, Sexual Scenes. If you can not digest this, then it may be the wrong rp for you
*Fear Realm Rules You need to read the rules of this world carefully. It can be a little confusing, but it works. If you're still confused, you can just ask. However, not everything is going to have a logical explanation
*Having said that, there is still flexibility in this world. I am open to suggestions and plot ideas. What to bring to life next, every chapter open brings a new storm, how to defeat some horrors, possessions, etc.
*Reserve in OOC with gif of your chosen FC and Hex Code. I will not wait forever for WIPs or character completion. The max will probably be a week, unless you provide reason for delay. Include their fears in your CS
*Be dedicated and passionate if you want to join. I myself am a little RP clogged at the moment but be excited for it. Have quality to your posts. There's a lot that can happen in this world.
*What is the Title of the Book called?
*There are limited spots with characters that have abilities. The general law is, gifted characters are result of enduring the storm, and others, normal survivors are assuming they fled in time.
* Inspired by the New Goosebumps Trailer
Taking place in...
0 posts here • Page 1 of 1
0 posts here • Page 1 of 1
Arcs are bundles of posts that you can organize on your own. They're useful for telling a story that might span long periods of time or space.
There are no arcs in this roleplay.
There are no quests in this roleplay.
Here's the current leaderboard.
There are no groups in this roleplay!
Welcome home, Promethean. Here, you can manage your universe.
Arcs are bundles of posts from any location, allowing you to easily capture sub-plots which might be spread out across multiple locations.
You can create Quests with various rewards, encouraging your players to engage with specific plot lines.
Settings are the backdrop for the characters in your universe, giving meaning and context to their existence. By creating a number of well-written locations, you can organize your universe into areas and regions.
Navigation
While not required, locations can be organized onto a map. More information soon!
There are no groups in this roleplay!
By creating Collectibles, you can reward your players with unique items that accentuate their character sheets.
Once an Item has been created, it can be spawned in the IC using /spawn Item Name (case-sensitive, as usual) — this can be followed with /take Item Name to retrieve the item into the current character's inventory.
Give your Universe life by adding a Mob, which are auto-replenishing NPCs your players can interact with. Useful for some quick hack-and-slash fun!
Mobs can be automated spawns, like rats and bats, or full-on NPCs complete with conversation menus. Use them to enhance your player experience!
Current Mobs
No mobs have been created yet.
Locations where Mobs and Items might appear.
You can schedule events for your players to create notifications and schedule times for everyone to plan around.
Add and remove other people from your Universe.
The Forge
Use your INK to craft new artifacts in Book of Horrors. Once created, Items cannot be changed, but they can be bought and sold in the marketplace.
Notable Items
No items have been created yet!
The Market
Buy, sell, and even craft your own items in this universe.
Market Data

Market conditions are unknown. Use caution when trading.

Quick Buy (Items Most Recently Listed for Sale)
Newest
Trending
Most Followed
None
Discussions
Topics

Replies
Views

Last post
Most recent OOC posts in Book of Horrors
There have been no posts in the OOC topic for this roleplay!