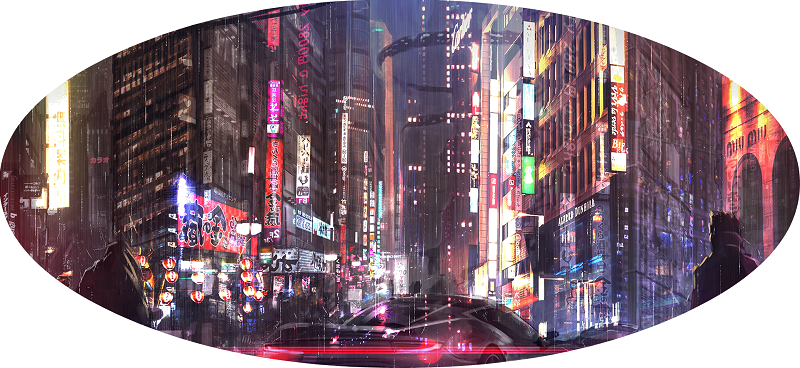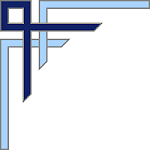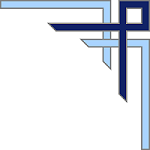 "A bridge of silver wings
stretches from the dead ashes
of an unforgiving nightmare
to the jeweled vision
of a life started anew"
-Aberjhani


x
x
x
x
x
x
x
x
x
x
x
x
x
x
x
x
x
x
x
x
x
x
x
x
x
x
x
x
x
x
x
x
x
x


x
x
x
x
x
x
x
x
x
x
x
x
x
x
x
x
x
x
x
x
x
x
x
x
x
x
x
x
x
x
x
x
x
x

The world is a turbulent place, fraught with the dangers that lurk both in the shadows and limelight. The political bodies of every nation have been sitting on the edge of their seat, holding on for dear life as they threaten to fall from grace. A single spark, a playground for the children of tomorrow to prove to the elderly of today that we can get along, that unification isn't just a forlorn dream of a romantic idealist.

Sonder City, a sparkling city state built in the middle of Europe to act as a hub for all nationalities, ethnicity, genders, orientations and races to join together in harmony, to embrace each other's differences and utilize them for a common goal. The betterment of everyone involved, a historical monument to the will of peace and cooperation supposedly stemming from every person young and old. Gleaming towers of white and silver reach for the heavens, technology both marvelous and profound abundantly created and used for the purpose of enhancing our way of life. Stores, entertainment, political rallies, fundraisers and general happiness can be gleaned from the atmosphere of the city. Truly this was what everyone had hoped for, what everyone had placed their last possible bets on, in an effort to stop a global war from decimating everything they had ever loved.

What many people don't realize is the work put in to keep it that way. Grime and dirt will seep into every crevice if given the chance, as it has done here. Everyone has a hidden agenda, a secret, a dark side that they don't wish to be seen. Sonder City is no different, it only pushes itself harder to cover these up or solve them before they become a PR nightmare. The seedy underbelly of the city is filled with those who would take advantage of the city's welcoming nature and relaxed importation/immigration laws. Drugs, sex, violence and debauchery are all prevalent down where the cameras don't usually shine. A city upon a city, a cover for the real representation of what human nature naturally devolves into. We are all opportunists, some people simply seek to claim what's theirs before the rest even have a chance to breathe. They threaten to bring down everything that everyone has fought so hard for, to reveal to the rest of us that we can't change. It's in our very nature to argue, to abuse and to fight against that which would hold us back.

Then there are those who use this impulse to do the right thing. To stop those from destroying the world with their own selfish actions. The young son who helps an old lady cross the street, the adult woman who feeds homeless on her days off, the elderly man who works out of an office down on the ground floor of a corporation so most of his salary can go towards housing for the disenfranchised. On top of this all, those who have the backbone, who do the groundwork to make sure the more violent and extreme cases don't ever make it past the incubation stage. The Sonder City Police Department, the SCPD, the men and women who are capable and willing to protect those who can't do it themselves. To put themselves on the line to provide for a world that would rather launch itself into a self destructive collapse rather than get along. They rage against the forces that claim they are nothing more than animals, capable of nothing more than fulfilling their own independent desires no matter the cost to others. They are the knights, they are the valiant, they are the strong.

At the top of these heroes are the members of the Major Crimes Unit. The MCU employ the best and brightest to make sure Sonder City stays a gleaming beacon of ideals and morality to the rest of the nations. Intelligent, driven and courageous, they invoke the very essence of being the shimmering heroes of old. They are all that stands between humanity and total destruction. An extravagant claim to be sure, but when the world is using your city as a basis as to whether we can truly cooperate and belong with each other, the implications are very real. They are the last line of defense, a stop gap barricaded with the strongest materials in the form of people they could find. We are human, but we need not be driven by impulses that claim that nothing matters but ourselves. We can be better...we must be better.

The SCPD and MCU will make sure you understand that.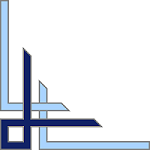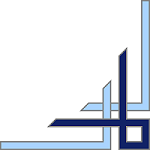 ---
---

---
---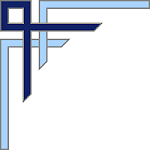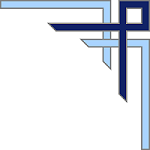 "People sleep peaceably in their beds at night
only because rough men and women stand ready
to do violence on their behalf"
~George Orwell; altered

x
x
x
x
x
x
x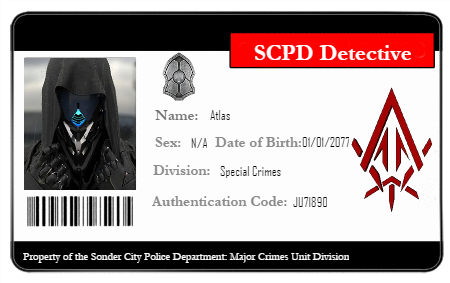 x
x
x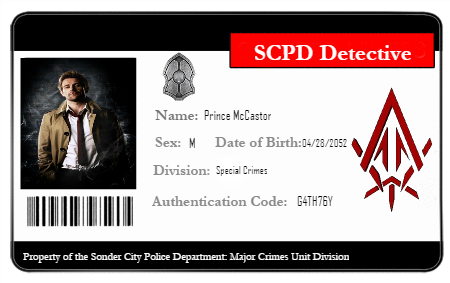 x
x
x
"We are all Ordinary. We are all Boring.
We are all Spectacular. We are all Shy.
We are all Bold. We are all Heroes.
We are all Helpless.
It just depends on the day."
~Brad Meltzer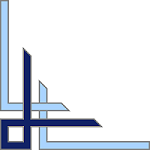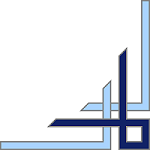 ---
---

---
---
Hey everyone! How you doing you beautiful creatures? You doing great? That's awesome! If not...well I don't really know what to say but I'mma go with 'It gets better'. Enough with formalities, let's get down to brass tacks.

Born in the Light of Eyes is a private/invite only RP between myself and Yonbibuns. This RP was created after a realization that out of several Roleplays we had joined, most didn't even survive past the first post, and those that did ended up with either several players or the Game Master them self running off to deal with life at the drop of a hat without warning. While I have nothing against these people, after all real life comes before any internet based hobby or passion, the feeling of abandonment has come to fruition in the creation of this story. Due to our experiences, we wish to avoid the aforementioned problems, and as such this project will start with only myself and Yonbibuns participating until we feel comfortable inviting people to join us. As such, no submissions will be accepted nor requests to join. I apologize if you got your hopes up before getting to this point in the RP thinking you were going to get a chance to join, but this is very much an experiment for us as well and we would like some time to figure out how things are going to run and get set up before we start loading ourselves up with other players, characters, stories, etc.

If you choose to read along, then by all means and thank you for your consideration. If not, I'll see you on the flip side.

~Quakernuts
5 posts here • Page 1 of 1
5 posts here • Page 1 of 1
Arcs are bundles of posts that you can organize on your own. They're useful for telling a story that might span long periods of time or space.
There are no arcs in this roleplay.
There are no quests in this roleplay.
Here's the current leaderboard.
There are no groups in this roleplay!
Welcome home, Promethean. Here, you can manage your universe.
Arcs are bundles of posts from any location, allowing you to easily capture sub-plots which might be spread out across multiple locations.
You can create Quests with various rewards, encouraging your players to engage with specific plot lines.
Settings are the backdrop for the characters in your universe, giving meaning and context to their existence. By creating a number of well-written locations, you can organize your universe into areas and regions.
Navigation
While not required, locations can be organized onto a map. More information soon!
There are no groups in this roleplay!
By creating Collectibles, you can reward your players with unique items that accentuate their character sheets.
Once an Item has been created, it can be spawned in the IC using /spawn Item Name (case-sensitive, as usual) — this can be followed with /take Item Name to retrieve the item into the current character's inventory.
Give your Universe life by adding a Mob, which are auto-replenishing NPCs your players can interact with. Useful for some quick hack-and-slash fun!
Mobs can be automated spawns, like rats and bats, or full-on NPCs complete with conversation menus. Use them to enhance your player experience!
Current Mobs
No mobs have been created yet.
Locations where Mobs and Items might appear.
You can schedule events for your players to create notifications and schedule times for everyone to plan around.
Add and remove other people from your Universe.
The Forge
Use your INK to craft new artifacts in Born in the Light of Eyes. Once created, Items cannot be changed, but they can be bought and sold in the marketplace.
Notable Items
No items have been created yet!
The Market
Buy, sell, and even craft your own items in this universe.
Market Data

Market conditions are unknown. Use caution when trading.

Quick Buy (Items Most Recently Listed for Sale)
The base of operations for the MCU in Sonder City
The unofficial official Headquarters and Safehouse for CAI members and representatives
A fairly electric and entertaining night club with a dubious history
A beautiful park with a misleading name
The seat of Government for Sonder City
A relatively ordinary gym that seems to be a common workout place for SCPD members
A popular after work get together for a number of individuals
The Middle Class Area of Sonder City, encompasses the majority of the City's territory.
Where the poor thrive and die in equal measure, driven to the brink of human deprivation in order to see the next day.
The Headquarters for the Infinity Corporation inside Sonder City.
Itemis Corporation Head Offices
The Head Offices of Vackar Tech.
The City of Hope and Dreams
The upper class district in Sonder City. Mainly composed of the rich and powerful, including seat of government and corporation HQ's.
Discussions
Topics

Replies
Views

Last post
Most recent OOC posts in Born in the Light of Eyes
There have been no posts in the OOC topic for this roleplay!