Life Will Change
Power Glove
Lone Digger
---
"
I'm not bitter, this coffee is, I'm just a man who's heavily influenced by the taste of my caffeine!
"
---
Prince Fillion McCaster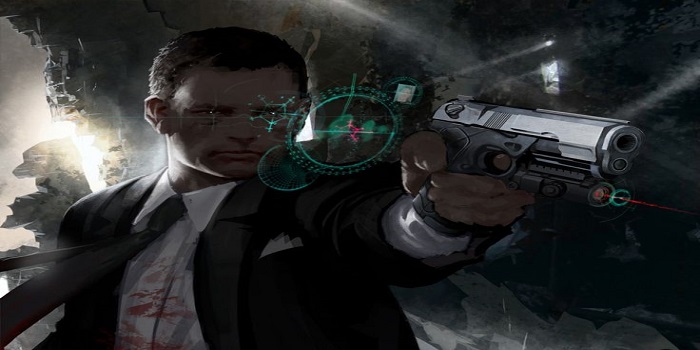 _____________________________________________
INTRODUCTION
_____________________________________________
-B A S I C S-


Name: Prince Fillion McCaster
Aliases/Nicknames: 'Princess', 'Filly', 'Irish'
Age: 29
Ethnicity: Caucasian
Birthplace: Sonder City
Sexual Orientation: Heterosexual
Religion: Agnostic
Education: High school diploma, Bachelor's Degree from the Sonder City University of Law.
Augmented: Yes
---
___________________________________
PHYSICALITY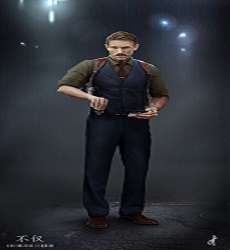 ___________________________________
-A P P E A R A N C E-


Hair: Brown
Eyes: Green
Skin Tone: Slightly Tanned
Height: 6'1
Weight: 192 lbs
Build: Muscular but not overly. Prince is caught somewhere between a runner's build and a weight lifter, giving him a very evenly spread build that can be used for intimidation purposes.
Body Markings: A few scars, mostly from blades, litter his chest and lower back. His right shoulder has a small burn mark about the size of one's fist.



-D E S C R I P T I O N-


Prince is a man who values his own self image, often to the point of taking his own first name a bit too seriously. All of his clothes are finely pressed and clean, lacking in any wrinkles or other marring features. Tight trimmed vests, dress shirts that cling to his frame and immaculate working pants that range in color but you would never find him in just jeans. His shoes are also something that draw attention, mostly from the sheen undoubtedly caused by the amount of wax used to keep them this way. Regardless, they are always fashionable and functional, fully formed dress/running shoes that allow him to move with ease. In fact, if one were to look a bit closer at the detective, they would notice the ever so slight bulk to his attire that allows him to move without restrictions. Despite his outward appearance, that of the dancing peacock, everything Prince wears allows him his full range of motion should he have a need to get extremely physical at a moment's notice. Despite his attire, Prince absolutely hates hats, deeming them 'destroyers of hair and precious looks'. He'll wear jackets, but even then they are of the designer kind. They are somewhat flashy yet functional, often holding multiple pockets in order for him to carry everything that he needs to. In other words, he's a very fashionable cop, sometimes too much so as it can sometimes make him a target in places where he really should be laying low.

All of this accentuates a frame that is more than capable of dealing out damage should it come down to it. Maybe the reason Prince feels like he can flaunt his stuff is because he looks very much like a man you shouldn't tangle with. It isn't necessarily because he's overly muscular, even if he is rather fit, or because he has the look of a man with a tragic past, of which he most certainly doesn't have. It's because he has an air of confidence, a perceived notion that everything will go his way regardless of the circumstance. His combed hair, gleaming green eyes and cocky smile that leads itself to a self esteem more akin to those of royalty all lead into an impression that maybe this man is confident for a reason. He could be called classically handsome, if you were to take everything else away from him. His jawline isn't necessarily well defined, his beard could be called lacking even if he can grow a pretty decent mustache and ultimately he can be overshadowed by the more muscular of his gender fairly easily. Despite this, it's his natural confidence that seems to pull in more looks than his actual...well, looks.

Off the clock sees little change in Prince's attire. He'll switch to more casual clothes, but casual clothes to him means finely pressed slacks, a polo with lots of color and pop, and a number of aesthetics ranging from shades to rings to even the odd earring. A smile can easily be seen on his face during these times, when he truly stops being a cop for a short time and allows his inner college frat boy out. His jackets change ever so slightly, becoming even flashier and with less substance. These are the times he lets his guard down just a little, and it shows as he appears to enjoy whatever time he has away from his desk and the gritty life of a SCPD detective.
---
________________________________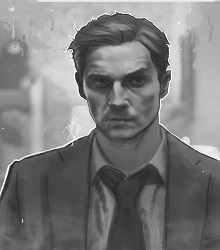 MENTALITY
_______________________________
-P E R S O N A L I T Y-


Prince could be called an actor, and it's hard to really pin down how he's feeling at any point in time. Mostly he acts as if nothing ever gets to him, shrugging things off as easily as one breathes. He smiles, nods, and makes an odd quip or two about a situation that would normally not be socially acceptable to talk about in such a manner. This sort of behaviour pulls him away from most of the other detectives within the MCU ranks, often looking at him as immature or foolish. Stubborn and reckless could go in that bucket of adjectives for him as well, considering his habit of not understanding when to back down. He'll push things to the breaking point, and then continue pushing until the threshold breaks and the floodwaters nearly drown him. On top of this, he has a somewhat annoying air of confidence around him that has lead other detectives to believe that, at one point in his life, he was a con artist. They don't have any evidence nor any solid reasoning as to why a con artist would ever pursue a career in law enforcement, especially at the MCU level, but the thought is there. Ultimately, at worst, Prince can and often does come across as a cocky arrogant child who prefers to bash his way through things instead of thinking things through.

This is the part where he would inform you of how bad you are at figuring out the truth. While it is true that Prince can and will act in a way that is more befitting of someone half his age, underneath this is someone who is completely driven to find answers and will work hard for them. His stubbornness and reckless abandon turn into determination and ambition. He's a man who finds pleasure in a challenge, who relishes the opportunity to prove he's better than someone. Not only that, but with this particular career, he's doing it to help Sonder City as well. He's not necessarily kind or compassionate, but he has his own way of displaying his generosity and selflessness. He'll work day in and day out if the threat is something that could endanger lives, either small or large, and push himself to win at all costs. In some ways, he treats his job as a game where the difficulty level sometimes spikes without warning, forcing him to adapt or die. It's during these moments that you really see him shine and understand that, despite his outward appearance and personality, Prince is with the MCU for a reason. That reason being that he's a damn good detective.

Along with his work ethic and ability to focus on the task at hand with an almost religious devotion, Prince is capable of normal human emotion. Most of the time, he acts the way he does because he either doesn't want things such as guilt, sadness, rage or other to get in the way, but at the times when he feels like it's ok to let something out, these are when you get a glimpse of what really goes through his head. He shrugs things off not because they don't affect him, but because they do. He's not above crying to himself when he fails and someone dies because of it, he's not above being so angry that he'll put his fist through a wall or go on a screaming rant. He's not above being so guilty that he'll drink himself into a stupor just to forget, he's simply very good at compartmentalizing. Many people seem to forget that he's just a normal human guy, but because he acts the way he does, they shove him off as someone who doesn't realize the impacts of his actions and personality. He does all too well, but refuses to be the downtrodden detective that everyone seems to think that the MCU are, so he plays himself up a bit and enjoys doing it. At the end of the day, when he's alone and can finally think for himself without having to worry about everyone around him, he calms down and either gets to work or vents out his repressed emotions in whatever fashion happens to be available to himself.



-Q U I R K S-



Makes inappropriate jokes during inopportune moments
Is very particular about his clothes, often threatening bodily harm to those who would mess up his attire
Licks his teeth when he's particularly vexed or deep in thought.
-F E A R S-
Nanobots: They're small and can do more things than any person or machine could otherwise do. If the machines rebel, guess who's going to be wearing a hazmat suit into the war.
Drowning: While there's not many opportunities for this fear to actualize, due to a traumatic childhood incident, Prince is very hesitant when it comes to swimming of any kind. This isn't to say he can't, but he will explore every other option first.
Hacking: With the implant in his head, Prince is always somewhat scared of the fact that someone somewhere will figure out how to access it and either make his head explode or somehow take control of him.



-E T H I C S / V A L U E S-


Despite whatever people may think about Prince and his antics, he has a very strong ethical and moral code that doesn't allow him to sit idly by when people are in danger, especially when he can do something about it. Even when he could arguably be called the hero, he shrugs it off as he does with so many other things. In the end, Prince has a deep desire to protect people and Sonder City from those who would want to do it harm, even if this intent is not always presented in a manner that people can understand. Even when he's off the clock, he's the first one to jump into a fight to protect someone then complain to the person he was defending that they'll be paying for his tailor to fix up another suit.

On top of this, there are a few traits that Prince values in people. Honesty, bravery, intelligence and determination. If you have even just a couple of these, Prince will often overlook many of your flaws in order to draw upon those values when the time comes. He can respect you, if not outright like you, and for him that's more than enough. What he doesn't like is duplicity, subterfuge and conniving sons of bitches. While intelligence could be used to do these things, and he'll admit that sometimes it is necessary, Prince doesn't like it and will avoid it where possible. When he's doing something, he prefers the straight up approach with just the necessary amount of tact depending on the situation. Abuse of this system will lead Prince into hating your guts, regardless of your name or status.



-L I K E S-



Sweet Coffee: Prince will admit that he's not a man who prefers things 'black' so to speak. In fact, some people even make fun of him for the amount of sugar he puts into his drink.
Good looking clothes: Akin to a diva, Prince is very in tune with the fashions of the time and always manages to look his best regardless of the time. Some people swear that if you were to catch him dead asleep, his hair would still look like it was styled to perfection to fit his slumbering form.
Challenges: While this could be said about a number of people, this expands into everything for Prince who is all about proving people and himself wrong. Anything ranging from cases to a video game to dares, Prince will pretty much do anything in order to overcome an obstacle.
-D I S L I K E S-
Duplicity: If you say one thing to him, then another to another, he will instantly dislike you. Nothing more to be said.
Super Serious Sam: While he admits that his job doesn't allow for humor or smiles to be abundant, he has a very bad taste in his mouth from people who have forgotten how to live, and tries to distance himself from them. They would just bring him down.
Water: Now let's be reasonable, he has no problem drinking it or showering or what have you, but swimming and anything surrounding that fact will have him shaking his head and walking away.
---
_____________________________________
ABILITY/GEAR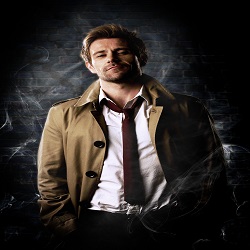 ____________________________________
-A R M A M E N T-
M9v6 Standard Issue Combat Pistol
CSK: Crime Scene Kit that allows him to perform minor analysis of a situation without having to wait and rely on CSU personnel. This kit includes such things as: Substance Analysis Scanner, Identification Profiler, and Virtual Scene Replication with integration of a Detective's implant if one is available.
Ballistic Armor: A bit fancier make and model, but same as always. Protective covering for the detective about to go into a fight. Located in his car trunk.
K-97 'Marco' Assault Rifle, Police Variant: A fairly standard assault rifle which has been modded for police usage. While capable of pumping out 7.62x39 US rounds, subsonic armor piercing ammunition, an underbarrel attachment allows for the use of non-lethal electrokinetic rounds that disable targets akin to a taser. A green laser sight is attached to the side and a red dot scope is attached to the rail.



-T R A I N I N G-


Despite appearances, Prince has taken several martial arts classes including a new form of self defense called "Jung Ito", a fighting technique that relies on disables and improvised weapon techniques. Basically it means that everything that is within reach can and will be used to his utmost advantage in order to disable his opponent, be that a very strong blow to the head, or by breaking limbs.



-A U G M E N T A T I O N S-



Enhanced Reality Implant (ERI): Created by the Infinity Corporation, this implant provides a virtual interface, which is displayed for the world to see, to manage information about Prince's own body, his surroundings, as well as theoretical courses of action. The implant takes into account Prince's body in its current state, and triggered by mental commands, will display potential routes and actions that Prince could take with percentages of success. By no means is this a 'get out of jail free' card as Prince will then have to actually enact them but they help in determining what exactly he can do in a given situation. This augmentation also helps with his aim in a tough spot, plotting bullet trajectory to assist him in making that crucial shot at just the right moment.



-M I S C E L L A N E O U S-


There is an extra suitcase in Prince's car, specifically just underneath his seat in the back. Inside you will find not one, but two extra sets of clothes. In case he has to get down and dirty for his job, he wants to make sure he can quickly get out of what will inevitably be ruined clothes and back to looking great.
---
_______________________________________
BACKGROUND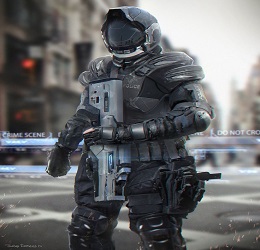 ______________________________________
-M A R I T I A L _ S T A T U S-


Complicated



-F A M I L Y-



Tyler McCaster - Father - 53
-A small shop owner in Sonder City, Tyler often gets by with the skin of his teeth for making payments, yet he seems to have a happy enough life. He's one of the very few stores in the city that could be considered a 'ma and pa shop' and despite belonging in a different era, finds it has a cult following in the best sense as a series of regulars love the atmosphere and work to keep the store afloat. Tyler himself is an old soul in all the best ways, with a kind smile and a wise word of advice for anyone willing to listen. It's almost like he's not Prince's father, considering he lacks any sort of arrogant confidence or outwardly childish nature.

Mary-ann McCaster - Mother - 51
-Working as an accountant for the Bruckston Bank, Mary-ann is the real breadwinner of the family although you would never hear her admit this. Where Tyler has a kind and warm soul, Mary-ann is significantly colder and prefers to view the world as a harsh reality that Tyler has failed to acclimatize to. Despite this, she is very much in love with him and their children, and uses her perceived reality to accommodate Tyler's store and was the driving force behind Prince getting his post secondary education. While she has no patience for childish behaviour, often chastising Prince whenever he displays his typical swagger, she seems to support him no matter the situation.

Crystal McCaster: Little Sister - 16
-The unexpected second child of the McCasters. Crystal was a pleasant accident if you ask Tyler and a 'unexpected surprise' for Mary-ann. Crystal is a child that was born into a world that her parents weren't necessarily ready for her to be in. Considering the fact that she was an unplanned child, neither of the McCasters had planned to support a second child but took the challenge with gusto. Crystal is a surprisingly intelligent child, seeming to have adopted a talent for electrical engineering from nowhere. She'll coop herself up in her room with nothing but components, and when she comes out she presents her father with some kind of new machine that is capable of automating a part of his store. He always smiles, thanks her, but reminds her that he does everything himself for the same reason that his regulars keep coming to his store. Tyler has slowly been teaching her that the human touch is a wonderful thing worth holding onto, while Mary-ann has been pushing her to realize her potential, so Crystal has been caught in somewhat of a twilight zone where one side is saying that machines aren't everything, and the other saying that her skills with machines will be her golden ticket.



-O P I N I O N S-



Augmented:
-Considering Prince is technically part of this group, he doesn't have any feelings good or bad towards those who are augmented. He views them as just people who happen to have a mechanical limb or two, or you know, an implant in their head who sees things through vibrant colors.

AI (Artificial Intelligence):
-A scary thought for Prince, and while he would like to believe he's open minded, has a hard time thinking anything good can come from artificial intelligence. He's seen too many horror movies involving rogue machines to be comfortable with the topic. Should he come across one, it would be hard to predict if he would keep his cool or make like chicken little and claim that society was falling.

The Purist Movement:
-A bunch of bigots, pure and simple. Prince has a very hard time not decking these people when he's forced to interact with them, especially if they happen to learn he has an implant, at which point they are attempting to provoke him into a violent act. This would not only give them ammunition in regards to 'augmented people are bad' but would also reflect poorly on the SCPD. He hates them, to put it simply, and wishes their entire movement would just up and collapse in on itself.

The Coalition of Augmented Individuals (CAI):
-While he agrees with their original goals, Prince can't bring himself to like the CAI. They have turned into the very thing they wanted to save themselves from, and now he finds that a lot of augmented people who commit crimes are now using the organization as a sort of shield or buffer. Every time their name is brought up, it brings more headaches than solutions nowadays, and personally Prince could do without the extra pain in the neck.



-R E L A T I O N S H I P S-



Character Name:
"
Character Quote
"
-Character's Thoughts
-H I S T O R Y-


Prince's father, Tyler McCaster originally hailed from Limerick, Ireland. When he was 14, his parents joined the program that allowed for an influx to a new city state free from nationalistic law and boundaries. They mainly joined for the adventure though, and to be part of what could potentially be the greatest thing to happen to mankind in centuries. It felt like they were explorers, navigating a brand new land, and they couldn't wait. When they got selected to join the city state, they flew there immediately and never looked back. They opened up the general store that is still in service today, and provided a local community service to their small slice of heaven in Sonder City. Unfortunately, due to a mixture of illness and simple unfortunate circumstance, both of Prince's grandparents are now deceased, leaving Tyler to run the store when he was only 19 years old. Barely out of highschool and now given control of a small general store that was so severely behind the times that he wondered if he should sell it. Maybe it was a mix of family reverence and nostalgia, but Tyler couldn't bear to let the store go, so he ended up managing to keep the store afloat, despite several setbacks.

It was here that he met Mary-ann, who actually stumbled into the store only to get out of the rain. She had passed the building several times, but never actually wandered inside, deeming it to be a backwater little shop filled to the brim with narcotics and potentially unsavory individuals. Instead she was greeted with a homely feel run by a 20 year old Tyler, who simply smiled at her as she entered completely soaked to the bone. He offered her the bathroom to clean herself up, along with amenities should she need them. As they waited for the weather to clear up, they got talking and while nothing happened that initial meeting, it was the start of Mary-ann going out of her way to shop at the store. Three years later they were married, and a year after that Prince was born. At this point, Tyler had already adopted the personality that would become the ever popular presence of the store, and managed to expand it to include a small cafe. There his regulars could come, shop, have a coffee and enjoy themselves for a time. While he didn't have that many customers, and often times barely managed to keep above the red, Mary-ann worked hard to ensure the store's success by supplementing it with her own income.

Prince's childhood was filled with equal amounts of wise insight from his father and harsh reality character building from his mother. Looking back, Mary-ann and Tyler couldn't have been more different, a fundamentalist and a realist who somehow just melded together. As such, Prince was stuck in an awkward zone, where he was being taught both worlds and yet not ending up in either. Aside from that, Prince mainly grew up as a standard kid. He went to school, had a few friends and got along pretty well. His cocky attitude started to showcase itself early, and despite numerous talking to's from his father and sometimes harsh punishments from his mother, it never really left him. It got him in trouble a couple of times, nothing that you wouldn't expect out of a rowdy child. Prince's desire to become a cop, and later a detective, was mainly in part of a childish taunt. He claimed he would make a great cop, and everyone sneered to the point someone eventually said 'prove it'. That's literally how his dream of becoming a member of the MCU started, a challenge that was issued that would take years to bear fruit.

When Prince was 13, his baby sister Crystal was born...much to the surprise of his parents who thought they had been careful this entire time. While abortion had been on the table for a time, it was actually Mary-ann who refused to go through with it. Despite her sometimes chilly exterior, she couldn't bear to part with her second child in such a manner and instead carried the baby to term. It was here that Prince's desire to become a cop solidified, because the moment he saw his sister, he wanted to do everything to protect her. A hidden passion to protect others was awakened inside him, and it burned brightly. From then on his course was set.

When he graduated highschool, and with the help of his parents, he managed to get into college with a 2 and a half year course set to earn a bachelor's degree in law. It was a tough couple of years, where he was forced to really push himself in order to get where he currently resides. It was during this time that he met Pamela, a Sonder City born and raised citizen such as himself. They were taking a couple courses together, and talked to each other a couple of times. They found out they both had a shared interest in plenty of things such as movies, passions, food, you name it. Eventually they got together, and stayed that way for 4 years, never quite tying the knot due to a number of things popping up. Careers were the driving force though, as they always seemed to be either too focused on their career or their limited time off and money was spent on just being together. In the end, while they weren't married, they eventually took to it as if they were. They both started wearing rings, and despite having no papers that stated otherwise, liked to say they were married to anyone who asked. In the end, you could say it was probably for the best that they didn't actually get legally hitched.

A few years into his career with the police, Prince ended up on the Special Weapons and Tactics (SWAT) team for the SCPD, during which they were dealing with increasing threats from criminal presence. You could say Prince had a crisis of faith here, as he slowly started to realize that the SWAT unit was used as a very blunt hammer to situations that could easily be handled by a spear or a chisel. The excessive force they dealt out always felt wrong to him, save for the times where the threat was most definitely worthy of their talents. There was one incident in particular where SWAT moved into a situation where they shouldn't have, pressured from the higher ups to simply deal with the incident as quickly as possible. As a result, there were several civilian casualties, but everything was covered up in order to make Sonder City look good in the national view. While Prince was naturally upset about this, he was sure they got the ringleader of the operation. He discussed this with Pamela, who had become a talented prosecution lawyer, who for some reason didn't seem to share his bit of optimism. He later learned why.

During the trial, one of the ringleader's henchman was put up as the head of of the crime gang, even though Prince knew he wasn't. What was worse was that he also knew that Pamela was aware of this, yet she prosecuted him as the leader of the ring and he was found guilty. The Ringleader disappeared into the ether, apparently having enough political connections to get out scott free. Prince, despite his constant protests, was never pulled up as a witness, and everything went back to normal...or so he thought. When he and Pamela finally had a moment alone, he exploded in a rage unlike anything he had ever done. He screamed, he yelled, and he eventually put his hand clear through a wall in pure anger. Pamela remained remarkably calm throughout the ordeal, only raising her voice in order to be heard overtop of Prince, at which point she said the one thing that saw to the destruction of their relationship.

"If I did this, they would make me a partner at the firm."

This stopped Prince cold, all his anger flushed out of him and he was left with nothing but a deep emptiness that couldn't be filled. This woman that he loved basically admitted to a crime, to falsifying evidence in order to advance her own career. She allowed someone who had caused so much pain and suffering, not to mention placing a lot of collateral damage blame on SWAT, because she wanted to make more money and have more options later on in life. Pamela tried to argue that if she managed to get high enough, that this incident would never happen again, that she would be able to stop this thing from ever happening again. If she had tried to fight against it, she would have been replaced and black listed. Prince understood it...slightly, but it changed everything. It ruined their relationship as both of them started spending longer hours at work, eventually taking off the makeshift wedding bands they had for each other, and their separation was one of the quietest days of Prince's life. No words were said as he packed his things and left her apartment for the last time. From there, he faltered for a while, finding solace in simply functioning much like a robot. He performed his duty like the good cop he was, but he was quickly losing who he was.

It wasn't until he was offered a position within MCU for outstanding conduct, plus a little grease in the wheels thanks to his mother who managed to see her son starting to slip into the abyss, that Prince started feeling like he was himself again. The cases that the MCU looked after mattered, and unlike the 'enlisted' of the SCPD, they had the ability to stop corruption within the political landscape. Cases that were dealt with by the MCU were handled on an entirely different level that meant their power was nigh incomparable to those who would try to sway things their way. Prince took the offer and hasn't looked back. Now, he works as a detective out of the MCU and has done so for the past 3 years. He's proved his worth time and time again, even if he managed to gain the reputation of being somewhat a joker. He doesn't allow himself to be as emotionally compromised anymore, steeling himself against the threats of the world so that he can perform his job objectively. He will do everything he can to protect people and make sure the ones trying to harm Sonder City end up either in jail, or in the ground.



---
Inspiration and credit for the CS goes to Wudgeous and Gray.