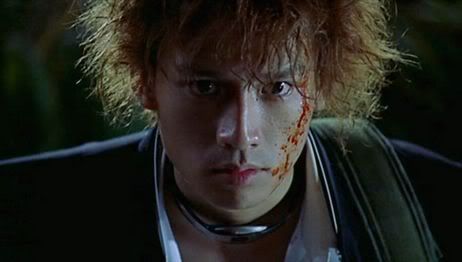 Given Name:
Kohaku Miyamoto
Alias:
Devan Breaj

Employer:
Austin Myer

Age:
23

Gender:
Male

Birthdate:
November 14

Birth Place:
Kagawa Prefecture, Japan

Current Residence:
He lives on the move, so presently he is staying with his employer in Los Angeles, California. He lives in the attic.

Heritage:
Lower-class, little else is known.

Education:
High School

Accent and/or Other Known Languages:
Devan's first language is Japanese, and his second is English, but he speaks both fluently without a hint of an accent– not that he ever actually speaks. He is also in the process of learning Russian and French.
Theme:
Cavalettas - The Mars Volta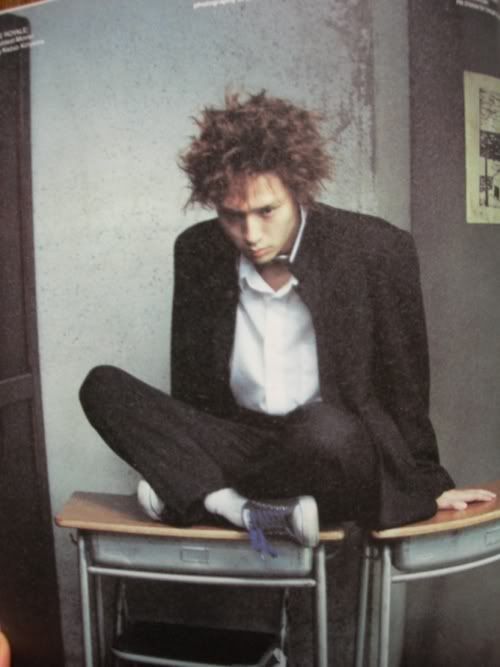 Work Attire:
For "work" Devan dresses in his high school uniform, consisting of black slacks, a black blazer typically unbuttoned, and a white dress shirt, plus a lightweight bulletproof vest underneath it all. He wears his usual shoes - blue sneakers that are so faded they look closer to gray.


Outward Appearance:
Devan has a scarecrow frame but is not a bean pole, possessing a good amount of lean muscle that's more capable than it is intimidating. His languid movements make for an elegant yet simultaneously choppy pattern something between a zombie and a doll - with aforementioned startling agility in a fight. His normal walking, however, is usually an arrogant, laid back strut akin to a punk who doesn't give a damn. His skin is pale olive, with completely untapped potential for a nice tan. His eyes are a dark black-brown. His hair is auburn and straight, though in a constant mess he styles with toothpaste and/or maple syrup. He's been poked fun at as being a "pretty boy", but he doesn't see it.

Height:
5'11"


Build:
Lanky but nonetheless lean


Handed:
Right-handed


Smoker or Non-Smoker:
Non-smoker


Scars or Tattoos:
Devan is considerably scar-ridden between childhood abuse, fighting, and his line of work. He has four cigarette burns on his right arm and three on his left, along with a six-inch, somewhat oval-shaped burn scar across his upper left back around the shoulder blade. His left shoulder has two circular scars from bullet wounds. One four-inch scar lines his left side coming toward his front from a knife wound, and another slightly shorter one comes across his torso just under his ribs from where the same knife skimmed him. On the back of his right calf rests another circular scar from a bullet wound.