Boston comes alive in the night . . . And all the bad people come out to play . . .
Don Francesco D'angelo's first death anniversary is fast approaching but things are drastically changing on the Boston underground scene.

Connie's in charge now. That's right, there's a female boss in town now. If you don't like it . . . Well, you may want to keep it to yourself or you might find you won't be living long enough for your opinion to be heard twice.

Yeah, so Connie's in charge and she isn't just fucking around. The Boss Lady wants it all. Boston isn't big enough to have more then one person pulling all the strings. She's taking over one racket at a time.

Are you scared?

Good, because you should be. Cuz Connie's not stopping for anybody until it's all hers.

Problem is, there's one man who's not going to take it sitting down and that man is Patrick Michael O'Halloran. So Connie D'angelo wants it all huh? Word on the street is, O'Halloran's underground arms dealership is next on her list. Except, he won't be snubbed out so easily by some guinea brat on an ego trip.

It's true the Boss Lady has rapidly squashed any opposition, taking over one 'business' at a time. Hell! She's almost got all of them under her belt; prostitution, trafficking, narcotic's trade, you name it, Connie D'Angelo is running it.

And now she wants in on Patrick's enterprise? And the woman is willing to spill blood to reach her ends and means . . .
Know Your Turf
Charlsetown

One of the oldest neighborhoods in Boston and widely populated by Irish American's; Charlestown is the base of The Saints. But you sure as hell can find the best Irish Whiskey in all of States right here at The Black Rose Pub.




Now you gotta be careful here. This is Patrick O'Halloran side of town. If you're in need of some new pieces then you're sure to find it here.

Beacon Hill

This is where the leader of The Saints makes home. Sure is swanky.

North End

Hosting the best Italian eateries and a historic part of town in it's own right. North End will satisfy all your cravings for Gelato, Cannoli, Panettone, Sfogliatelle and many other endless treats. Mama Maria's Café is the place to go.




But you better know your Italian well, Mama M doesn't speak a word of English. Might end up buying something you later regret. Always good to remember D'angelo runs things here.

Back Bay

Nah buddy, this ain't for you unless the Boss Lady invites you to her home.

Downtown

You know you're safe. The heart of the City and neutral ground. Enjoy the European style architecture and sight seeing or take in the culture, historic sites and watch the many street performers, that is if you have that sort of time.

Why not hang out or catch a bite to eat at Common Grounds bistro. Nobody to hassle you here. Sit back and relax, take a load off.

Common Grounds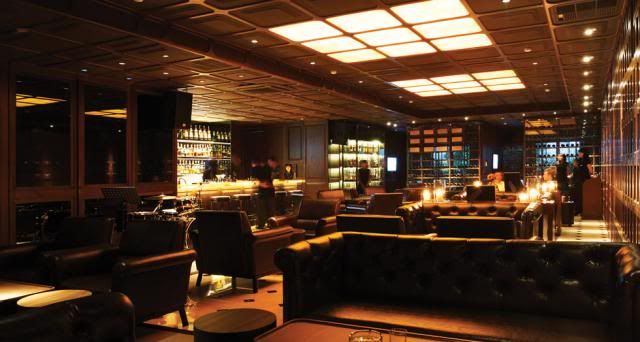 Open to all, like it's name states Common Grounds is the place to discuss business and sort out any bad blood.
Your Options
Cops
Damn Feds are always hounding us!
So you with the local Police Department or are you FBI?
How much is this going to cost?

Bar/Bistro Staff
Where you working at?
Down at The Black Rose, Bar-tending?
Or are you a Waitress at Common Grounds?
No? Oh you're the Manager, got it.

Working Girls
So you walk the streets huh? No choice? Sex slave smuggled into the country?
No? You're an exotic dancer working up in the Club in Charlestown or the one in North End.
And you're the Pimp and the Dealer? Damn!


The Saints
A member of the Saints?
Working for Patrick?
He's a good Boss but don't underestimate his calm demeanor.
So what do you do for him?

D'angelo Famiglia
Being an Underling of Connie D'angelo's is no easy work, but you do a good job of it, gotta admit.
Yeah Connie's a real hard ass.
And what exactly is your job within the D'angelo Family crime syndicate?
So you still want a piece of the action, huh? Then what are you waiting for? Come and get it. There's a slight hitch though . . . Whose side are you playing for? Pick carefully. After all you don't want your decision to end up biting you in the ass . . .

But keep in mind things are never so black & white or remotely simple when it comes to this business, crime, violence, injustice, revenge, romance, lust and love . . .
First rules first - No God Moding!
Respect your GM's – Myself & Bromander Shepard
Be respectful of your fellow Role Players
Play only your character unless discussed and agreed otherwise
No one liners, this is a literate RP and at least 300 words per posts (It's not that much believe me)
All sorts of characters will be accepted as long as they are realistic and go with the genre of the Role Play, some suggestions have been listed above.
However all characters are subject to approval by myself and my CO-GM Bromander Shepard.
No fantasy characters allowed. Real Face Claims only.
Feel free to PM myself or my Co-GM with any questions you may have.
And finally, have fun! :D
Taking place in...
Arcs are bundles of posts that you can organize on your own. They're useful for telling a story that might span long periods of time or space.
There are no arcs in this roleplay.
There are no quests in this roleplay.
Here's the current leaderboard.
There are no groups in this roleplay!
Welcome home, Promethean. Here, you can manage your universe.
Arcs are bundles of posts from any location, allowing you to easily capture sub-plots which might be spread out across multiple locations.
You can create Quests with various rewards, encouraging your players to engage with specific plot lines.
Settings are the backdrop for the characters in your universe, giving meaning and context to their existence. By creating a number of well-written locations, you can organize your universe into areas and regions.
Navigation
While not required, locations can be organized onto a map. More information soon!
There are no groups in this roleplay!
By creating Collectibles, you can reward your players with unique items that accentuate their character sheets.
Once an Item has been created, it can be spawned in the IC using /spawn Item Name (case-sensitive, as usual) — this can be followed with /take Item Name to retrieve the item into the current character's inventory.
Give your Universe life by adding a Mob, which are auto-replenishing NPCs your players can interact with. Useful for some quick hack-and-slash fun!
Mobs can be automated spawns, like rats and bats, or full-on NPCs complete with conversation menus. Use them to enhance your player experience!
Current Mobs
No mobs have been created yet.
Locations where Mobs and Items might appear.
You can schedule events for your players to create notifications and schedule times for everyone to plan around.
Add and remove other people from your Universe.
Orphanage
By marking a character as abandoned, you can offer them to your players as pre-made character sheets.
"Don't underestimate a pretty face."
The Forge
Use your INK to craft new artifacts in Boston Nights. Once created, Items cannot be changed, but they can be bought and sold in the marketplace.
Notable Items
No items have been created yet!
The Market
Buy, sell, and even craft your own items in this universe.
Market Data

Market conditions are unknown. Use caution when trading.

Quick Buy (Items Most Recently Listed for Sale)
None
Discussions
Topics

Replies
Views

Last post
Most recent OOC posts in Boston Nights
There have been no posts in the OOC topic for this roleplay!