One |
Two |
Three |
Four |
Five |
Six |
Seven |
Eight |
Nine |
Ten |
Eleven |
Twelve |
Thirteen |
Fourteen |
Fifteen
Name:
"If I know you well, you may call me Patience or Patricia, but if you're a slave or stranger, it's strictly Miss Jones." Patience Marie Jones
Gender:
"You've got to be kidding me. I'm female." Female
Age:
"The height of my youth." Twenty-six years old
Role:
"Just a wealthy citizen of Tarsha." Master
Appearance:
"Look as long as you like, but use your eyes. Not your hands." Patience is a tall, strikingly beautiful woman with very defined features. She comes from a Russian background as she lived in Russia half her life and both her mother and her father were born and raised there as well. She stands at a height of 5'10" and this height is only increased by her love for stiletto heels. She has long, luxurious, golden hair that brushes the middle of her back in sleek, controlled waves. Her skin is a slight perfect tan that never fades even in the winter. Her walk practically radiates power for she doesn't simply walk, she strides through a room always making a grand entrance or exit. If all eyes are not on her, she's not at ease and this is obvious from the smug look that often remains glued to her face. Her thick blonde hair, frames a smooth tan face made of angles and hard lines. Her jaw is perfectly defined with high, angular cheekbones. Patience's eyebrows are trim and perfectly arched, adding to her angular and intimidating look. Under her eyebrows and beneath, long thick lashes that most every girl covets, she has a pair of blue eyes, cold and stormy as the ocean. Her nose is small and probably the only soft feature on her face. Just under it, lies a pair of full round lips that hold an almost-permanent smirk.
When it comes to her body, Patience was blessed full curves. She's got fully rounded hips and a very slim and defined waist. She's tall and skinny, standing at five feet, eleven inches, Patience towers over most men and loves it. She walks with a powerful stride, making her presence known by the loud, purposeful click of her high heels. Despite her angular facial features and slim body, Patience is anything but delicate or fragile. In fact, she's tougher then any man she knows and has no problem showing it.
When it comes to style and looks Patience is very vain and enjoys relishing in the high fashion world her large salary allows her into. She never goes anywhere without a pair of high heels on that she wears mainly for their loud effect of making herself known. She wears pencil skirts and dresses some days, others she'll wear perfectly tailored jeans and a nice blouse. It depends on what kind of mood she's in, though she always looks classy and high-fashion.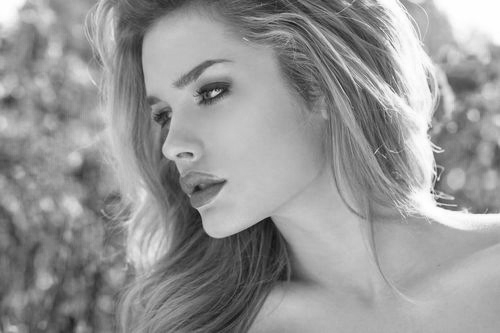 Personality:
"Haven't you heard what they say about me? I'm practically heartless."f you could sum up Patience perfectly in one word, it'd be ruthless. Despite her name, she is anything but patient. She's cruel and wicked, doing things simply because she wants to. If it doesn't benefit her, she wont do it. She's determined and vicious. She may have had an easy life, being born into wealth, but she's the classic aristocrat- Looking out for number one. Patience is calculating and quick, smart as a whip. What she lacks in strength she gains tenfold in intimidation, brains, and motivation. She's dangerous for you know when she plots against you, she'll never lose. She's quiet and her voice is sweet and small with a Russian hint to it, but her punishments are the worst, keeping her slaves strictly in line. She keeps a mental calculation of the trouble-makers and knows most of them by name. The other slaves are just faces to her, but for those who please her, Patience often has special "rewards". Her temper is terrible and it is easy to set her off, making her feared among her slaves. For those who don't know her, you would think that she's simply a smart, beautiful girl, maybe even a fair master, but once you get to know her, you'll realize that you've completely underestimated her.
She's not an easy woman to please, and very easy to upset. Working with her is like sprinting through a bomb field. One wrong footstep and you're history. Sometimes, in a flash of anger, she'll forget small and important details, focusing only of what made her angry in the first place. She's not someone you want to set off for she nearly never fails at anything she does and if she puts you on her hit list, you're done for.
The only person Patience will ever truly love is herself.
Fears:
"I've learned to use fear to my advantage. Not fall subject to it."
* Not being good enough *
* Being ugly *
* Being stupid *
* Drugs *
* Being unimportant *
* Being ignored *

Strengths:
"To be causing fear is to be powerful." Patience is very determined. When she sets her mind on something, she gets it no matter who she has to push out of her way. Also, shes extremely smart and a quick thinker. She can lie with ease and, if not to angry, can think her way out of any situation thrown at her. She also has an incredible way of hiding her emotions and feelings, making her nearly impossible to predict until the very moment she explodes. She's wonderful in the art of deception, and can come across as one thing, when she's something completely different. Also, because of her beauty and voice, Patience can very easily get people to do what they want for her. When it comes to her slaves, she has eyes and ears everywhere, making it nearly impossible to keep something from her.
"Everybody has weaknesses, it's those who overcome them that have strength as well." Patience has many weaknesses, though she seems unbreakable. One is her guilt. When she was younger, she killed her older sister in order to get her dying parents inheritance. It's a memory she's regretted for seven years. Another weakness of hers is that she cannot resist a dare, challenge, or bet. She's always eager to prove others wrong and that can often lead to trouble for her. Also, when Patience has been thrown into a fit of anger, she often loses a lot of calculation and carefulness, causing her to sometimes make reckless choices and miss small details. Though she tries to control her explosive temper, she has an extremely short fuse.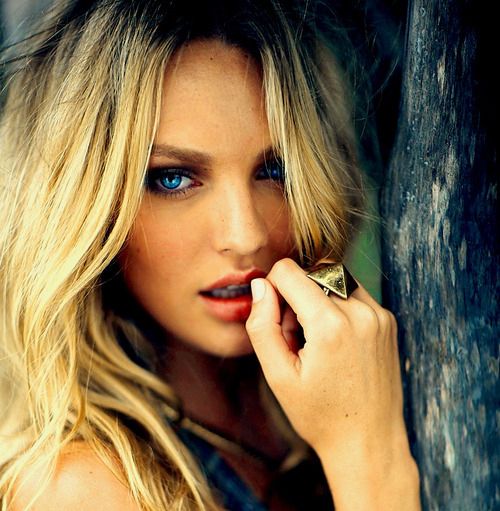 Roleplay Sample:
Patience Marie Jones sat at the vanity in her grand master bedroom, plucking small, invisible hairs from her eyebrows, giving them that perfect high arch. Wrapped about her shoulders was the soft silk robe she used when dressing, falling all the way to the floor and pooling about her ankles in shining waves of bubblegum pink. A soft knock came at her door and Patience looked up, raising an eyebrow. Her slaves knew better than to bother her while she was dressing. With an exaggerated sigh, she stood and pulled the robe higher onto her shoulders. "Open it James." She told her door-watch. He gave her a curt nod and held the door open. "Come in." She spoke with a wave of her hand, turning to perch herself on the end of her four-post bed.

In came one of her spies. Barlow. For the life of her, she could never remember his first name so she simply called him Barlow. "This better be good Barlow. I'm hardly even decent." She smirked slightly at the long look he gave her before speaking.

"It's one of the slaves ma'am." He said quickly, almost as if he was nervous. Well of course he was. He'd broken one of her most important rules by interrupting her dressing time.

Patience rolled her stormy blue eyes and leaned her hands back on the bed, giving him a sarcastic look. "And? Seriously, if you're here to tell me that one of them talked when they weren't supposed to or something, you can consider yourself punished. You know better than to interrupt me while I'm getting ready."

He shook his head promptly. "No Miss Jones." He said, never meeting her eye. "Much worse. She um..." He held out his fist, and she noticed it shaking slightly before slowly opening his fingers. In the very center of his palm rested a huge sapphire. The single gem took up nearly all of his hand and the silver chain it was strung on dangled between his fingers. Gasping, Patience stood and whisked the thing from his hand. Her dead sisters necklace. Some little rat had stolen it!

Her blue eyes hardened and she turned to Barlow, giving him a wicked smile before crossing to her vanity. She swiftly plucked a large diamond earring from it's surface and moved back to Barlow, placing it in his now-empty palm. "Bring her to me." She said firmly before waving him off. Once he had gone, Patience strode over to her walk-in closet and selected from it, a simple white lace dress with a V so deep behind that it was nearly backless. The soft tool underneath rested against her knees comfortably. Selecting a pair of strappy white heels to match, Patience clasped her sisters necklace around her neck and gave her long blonde wave a toss.

It wasn't long before there was another knock on the door and Barlow came in, dragging a small blonde girl roughly by the hair. Tears streaked her face as Barlow forced her to her knees before her master. Patience smiled and lifted the girls cheek with one manicured fingernail, forcing her to look at her. Something flashed across the girls eyes when she saw the necklace resting peacefully against her master's collarbones, and Patience grinned. "Evangelina." She cooed in a deceptively sweet voice. "Come now girl, don't cry, you're getting tears on my carpet." The girl stopped crying. "Better. Now, you know why you're here don't you." The young woman before her only shook her head. "Liar!" Patience hissed, slapping her hard across the face with curved fingers. Her nails dug into the skin where she struck her, leaving three deep gashes that would surly scar the girl's face for the rest of her life. "Barlow, take her downstairs and beat her until either she's unconscious or dead." She grinned. "Then take her body and throw it in the center of the slave huts out back. Make an example of her. Oh." She added. "And just for good measure maybe you should remove one of her hands. Make sure she can never steal from me again."

Patience smiled and turned away. "Now go. I have a manicure to fix."
Sound of Madness - Shinedown
Yeah, I get it,
You're an outcast.
Always under attack.
Always coming in last,
Bringing up the past.
No one owes you anything.
I think you need a shotgun blast,
A kick in the ass,
So paranoid. . .
Watch your back!!

Oh my, here we go...

Another loose cannon gone bi-polar
Slipped down, couldn't get much lower.
Quicksand's got no sense of humor.
I'm still laughing like hell.
You think that by crying to me
Looking so sorry that I'm gonna believe,
You've been infected by a social disease.
Well, then take your medicine.

[Chorus:]
I created the Sound of Madness.
Wrote the book on pain.
Somehow I'm still here,
To explain,
That the darkest hour never comes in the night.
You can sleep with a gun.
When you gonna wake up and fight... for yourself?

I'm so sick of this tombstone mentality,
If there's an afterlife,
Then it'll set you free.
But I'm not gonna part the seas
You're a self-fulfilling prophecy.
You think that crying to me,
Looking so sorry that I'm gonna believe,
You've been infected by a social disease.
Well, then take your medicine.

[Chorus]

I created the Sound of Madness.
Wrote the book on pain.
Somehow I'm still here,
To explain,
That the darkest hour never comes in the night.
You can sleep with a gun.
When you gonna wake up...
When you gonna wake up and fight...

[Chorus]

When you gonna wake up and fight... for yourself? [x3]