One |
Two |
Three |
Four |
Five |
Six |
Seven |
Eight |
Nine |
Ten |
Eleven |
Twelve |
Thirteen |
Fourteen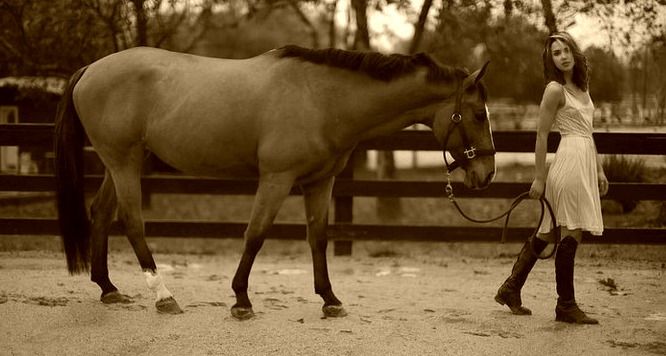 Name:
"Well it's Zoë, but if you're going to call me that, pronounce it right. It's Zoh-ee. Not Zoe." Zoë Ann Brooks 63; On the farm, they used to call her Little-bird (hence her tattoos), so it's perfectly okay to call her that too if you want. The only person who can't is Miss Jones, not under any circumstanes. Should she call her that, Zoë would lose it. [ Incase you were wondering, to type her "e" -> ë you just hold alt, and type 137 ]
Gender:
"Well you should really be able to tell." Female
Age:
Seventeen years old.
Role:
"My role? Just trying to survive, yet somehow being forced to kill." Female hunter 2
Appearance:
"You know how they say good things come in small packages?" Zoë is just that, a small package. She may be athletic and able, but she's certainly not tall and strong either. She stands at a height of five feet, six inches. Even in high-heels, she's shorter than most people. Zoë has long light brown hair that hangs down to her hips. It's soft and sways when she walks in gentle waves, making look like she spends a lot more time on it than she actually does. In some lights, it almost looks dirt-blonde, in others, a deep dark brown. Her hair frames a smooth, olive toned face with a subtle, swoft jawline and round cheekbones. Her skin, is a nice olive tone, tanning easily in the summer. Under thick eyelashes, Zoë has emerald green eyes that occupy most of the room on her face, giving her a look of innocence.
As for body type, Nicole has all the appropriate curves for a girl her age. She's not remarkably curvy, but she's not a flat board either. She's not tall either, measuring only about 5'6" with small bones and a slim figure. Much like a doll, she looks small and fragile with a delicate form. Much unlike a doll though, Zoë is strong for her size, able to move with exceptional speed and balance. She knows her weaknesses and strengths and when fighting, is quick to utilize them, making her shockingly tough.
When it comes to style, Zoë keeps it simple. She's not a spoiled girl and never was. Skirts and dresses are only an option for her if she's going to church or a nice event. Though she prefers to wear more laid-back, country-girl cloths. Tank tops and short shorts, skinny jeans and a sports sweatshirt. cowgirl boots with a braided belt. Nothing too remarkable. Nothing designed to draw attention. When she wants attention, all she has to do is open her mouth because it's not something that happens often. Finally, when it comes to body art, Zoë lacks piercings, but does have a few tattoos. Since her nickname was Littlebird on the farm, her tattoos reflect that. She has one behind her ear, one along her left shoulder, and one on the inside of her right wrist.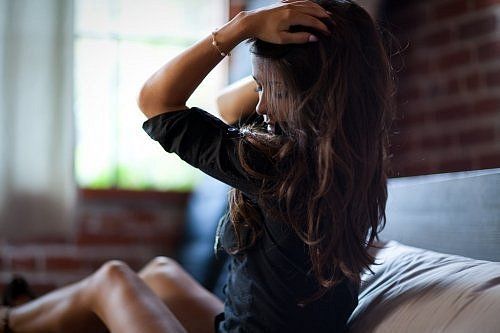 Personality:
"Don't let my size fool you, I can pack a punch." As she grew up in a small town in Alabama, Zoë is a very rough type of personality. She's not the typical girl. She prefers old jeans over a skirt and cowgirl boots over high heels. As long as her clothing does it's job, Zoë doesn't care what brand it is. She used to be a carefree girl, not caring what anyone thought of her, but slavery has changed her dramatically. As she was ripped from her life, and forced on a very different one, Zoë is anxious to prove herself to anyone who would take her, and just wishes for nothing more than acceptance. Back at home, in Alabama, Zoë was a wild child. Not in a sarcastic, wicked way, but more of a rule-bending, plotting type of girl. Her entire life, she's been an exceptional liar. Able to flirt any boy in town to his knees, call up tears on a whim, and cover up her tracks. Along with this, she's a notorious thief. She can lift anything off of someone without even a blink. Back in her town, Zoë was the rebel child that the adults looked out for, the girls stayed away from, and the boys accepted. Her two best friends were boys who convinced her to use her lying gifts to get into all sorts of trouble from stealing, to skipping school, to staying out late.
Now, in this stage world, it's a completely different story. Her tendency to steal was wiped out the first time Miss Jones had a young girls hand removed for taking a piece of jewelry. She'd tried to escape her master once and run off to freedom, but she was caught and dragged back in. The beating that followed broke her. After that, she was done. No longer was Zoë Brooks a wild-child, no. Instead, she drew into herself and threw her anger and frustration into whatever task Miss Jones throws at her. She's no longer fearless and open. now, Zoë hides her feelings behind gaurded eyes and does what she can not to let them get the best of her. Her ability to lie helps her keep away from others, locking them out of her own private world where she's safe and she doesn't run the risk of caring too much.
And though Zoë could lie well, once you got to know her, she's a sweet girl with a shy nature. Her ability to lie simply helps her put on a facade for others. When you start to become friends with her, you see that she's extremely naive and innocent. She's easy to convince, extremely shy, and often very gullible.
Fears:
* Losing herself to emotion *
* Suicide (though she hates her life, it could never be an option for her.) *
* Miss Jones *
* Being a Hunter *
* Never getting her freedom *
* Snakes *
* Depression *
* Insanity *
Strengths:
She's not only a great liar and thief, but she excels at anything that has to do with farm life. Also, despite her fear of having to be a hunter, Zoë is an exceptional hunter, for the stable-boy on her farm, Mo was a hunter and taught her everything he knew. When it comes to serving, she's extremely obedient and efficient. If you give her a job, she'll get it done and done right. She can also juggle multiple tasks at once.
When it comes to weaknesses, Zoë has many. Her mother was diagnosed with depression and never truly there for her while her dad left them at a young age, making her extremely afraid of becoming depressed and being abandoned. Especially with the life she's living. Her lack of a parent-figure in her life could defiantly be considered a weakness. Should anyone bring it up, Zoë would lose it completely. Another weakness is her lack of a true backbone. She can stand up for herself against others, but when it comes to Miss Jones, nearly nothing could make her stand up against her. She learned her lesson the first time.
Roleplay Sample:
Zoë Brooks woke to the sound of her name being called through her open window. "Littlebird! Liiiiiiiiittlebird!" Stretching her arms above her head deliciously, she sat up and yawned. Around her, her tiny little bedroom was a mess, but her window was flung wide open, the white lace curtains drifting lazily about in the breeze. Outside the window stood Mo, the farm stable-boy. "Oh good. You're up." He grinned at her, and leaned forward, placing his forearms on her sill. "Come one, you can't sleep all day. There's work to be done." Zoë rolled her eyes and threw a pillow at him before changing quickly.

"Just gimmie a few hours. I've gotta make sure my mom's settled and make some breakfast first." Zoë paused, "hell, it's Sunday, get everyone and have them come up to the house, then we can all have breakfast and go to church together." He smiled and nodded, turning away. Alone, Zoë swapped her shorts of a nice lace skirt and sighed, ready to head out into the living room and face her mom. Pushing, open her door and heading out into the open wood living room, Zoë winced when she found her mother, passed out on the couch with one hand hanging over the side, fingertips grazing the floor. Rolling across the polished wood, Zoë bent to pick up an empty amber beer glass. "Mom." She spoke gently, prodding her soflty. The broken-looking woman sat up slowly, her body was sickly thin and only one half of her hair was brushed. "Come on," she said gently. "Breakfast and church."

Carefully, Zoë helped her mother get dressed and take her medicines. The half-aware look in her eyes nearly killed her, but by the time Mo and the others rang the doorbell, the last of her mothers glassy-eyed stupor had faded and she stood, serving pancakes and laughing like a normal mother. Why was it that her mother could laugh and smile for the sake of everyone else, but never for her?

The breakfast was wonderful. Except for one thing. About halfway through, there was a knock a the door and Zoë stood, excusing herself to answer it. At the door stood two men with wicked-looking weapons. Without announcing themselves, they barged into her home, pushing her aside and into the kitchen where everyone was still eating. At the sight of the men, forks and jaws dropped. "Zoë Ann Brooks, you are to come with us now." Suddenly, Zoë's mother looked shell-shocked, and even if everyone else didn't, she knew her mother knew what was going on.

"Maw?!" Zoë asked, scared as the men grabbed her arms. Her country accent tinged her words. "Maw, what's going on?!" Her mother merely shook her head and dropped to her knees sobbing and muttering "Your father, they got your father too." Confused and scared, Zoë cursed, now angry at her mother. The weak woman had been diagnosed with depression after they mysterious disapearence of her husband, and Zoë had never completely fogiven her for not being able to be there for her. Desperate, she looked to the farmhands. Mo, Hugo, Jonnhy, Little Johnny, and Lefty stood at once, objecting to the men.

Mo stepped forward and grabbed one of the strange men's hands that was clasped tightly around her arm "Hey man, can't we talk about this, she's a sweet little country peach. Ain't never harmed a single fly." As if acting on instinct, the man lifted his weapon, and shot Mo dead in front of her. Stunned, everyone but her sobbing mother fell silent. Lefty turned to console Zoë's mom as the shock of what had just happened wore away and she shrieked, trying to reach for Mo's body.

The men pulled her back with a hard yank, dragging her from the house and throwing her carelessly in the back of a truck, knocking her out cold as she hit the wall. The last thing she remembered was the sound of Hugo and Little Johnny chasing after them screaming, more gunshots, and then blackness.
Litte House - The Fray
She doesn't look, she doesn't see
Opens up for nobody
Figures out, she figures out
Narrow line, she can't decide
Everything short of suicide
Never hurts, nearly works

Something is scratching
Its way out
Something you want
To forget about

A part of you that'll never show
You're the only one that'll ever know
Take it back when it all began
Take your time, would you understand
What it's all about?
What it's all about?

Something is scratching
Its way out
Something you want
To forget about

No one expects
You to get up
All on your own with
No one around