---
---
---
Under normal circumstances, humans should have continued to evolve as the greatest creatures upon this earth, but we were actually regressing. A rotten world. Politics, law, education… Was there anybody around who could correct this world? But someone had to do it.
~~~
Normal ||
Hero | Skillet
||
Angry ||
Switchback | Celldweller
||
Emotional ||
Circles | KDrew
||
~~~
---
---
♔ Full Name ♔: Ray Takishima
♔ Call Sign ♔: Archer
♔ Age ♔: 22
♔ Gender ♔: Male
♔ Faction ♔: Magicians Alliance (Leader)
♔ Magician Classification ♔: Recon
♔ Sexuality ♔: Heterosexual
♔ Nationality and Place of Origin♔: Japanese, Japan
---
---
♔ Physical Description/Clothing Preference ♔: He is a young man, standing at average height with light brown hair and brown eyes. He tends to dress very neatly and formally, often seen wearing suit or a dress shirt. On duty or missions, he is seen with robes symbolic for the Assassin Order, with its beaked hood and the faded green cloth. The standard robes were worn over Ray's normal clothing. The upper body featured a hood with the center shaped to resemble an eagle's beak, which was connected to the robes, with the torso bearing an open collar. The lower part of the robes were doubly layered, with the back of the robes trailing down to be longer than the front. Around the waist was a long red sash with pouches attached to a belt, holding smoke bombs, bullets, poison and medicine vials. The belt also held together an ornate Magicians Alliance insignia, with scabbards holding throwing knives flanking it. The robes featured a leather spaulder where a cape was attached, draped over and around Ray's left arm and shoulder. On his back, he wears 2 ornate katanas, used to incapacitate his foes.
♔ Personality ♔: Ray is characterized as hardworking, talented, and a natural genius. Ray would constantly predict all of the possible scenarios that could happen, and plan a solution in advance, even in the most impromptu situations. He is frustrated by the lack of justice in the world. Ray's main goal is to create a new world that is free of injustice and populated only with honest and kind people. Ray is decisive and is driven to achieve his ambitions, without faltering one bit in his beliefs. Despite staining his hands with the blood of the people that he's killed, this extreme action can be said as a result of his unmoving resolve.
♔ Special Talent ♔: Intelligence
♔ Physical/Arcane Powers ♔ :



Acrobatics/Physical Abilties



Ray was a Master Recon, capable of extraordinary acrobatic feats and versed in the application of deadly arts. Trained extensively, he was able to overcome any obstacle, human or terrain, climb the tallest towers and jump from the highest ledges without a hint of fear. Like other Recons, he was also trained in stealth assassination techniques, hand-to-hand and weapons combat, and blade throwing. His noncombat skills included climbing, urban acrobatics, eavesdropping, interrogation, and pickpocketing. He also had extensive knowledge of politics and geographical conditions, which helped him better understand his opponents.



Ray also possessed Eagle Vision, a "sixth sense" or intuition that allowed him to see a person's true intentions. Due to this gift, Ray had heightened intuitive abilities and senses, along with his sharpened fighting skills. Ray's skills made him one of the most deadly and adept Recons in the Magic Alliance's history.

♔ Primary Weapons ♔:
An ornate katana that was passed down from his father. Ray owns two, they are known as the Fangs of the Wolves of Mibu.
---
---
♔ Likes ♔: Intel, Reading, Suits, Parkour
♔ Dislikes ♔: Immoral People, Sinners, People who are Superior
♔ Talents ♔: Photographic Memory, Stealth Master, Kendo Renown Master, Black Belt 6th Dan
♔ Flaws ♔: Overconfidence, Tendency to not have Morals or Ethics in his Decision Making, Cynical Outlook on Life
♔ Fears ♔: His Incapability of Leading the Magician's Alliance
♔ Secrets ♔: None right now, developed in the RP.
---
---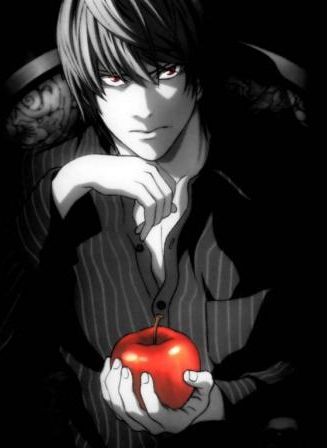 ♔Bio ♔: Lieutenant Commander Ray Takishima, is a former member of Second Echelon, a top-secret sub-branch within the National Japanese Security Agency (NJSA) & currently a commander of Third Echelon. Ray was born in 2062 in the Tokyo prefecture of Chiba. While not much is known of his early life, it is known that Ray attended a military boarding school after the death of his parents when he was a child until being accepted into the Japanese Royal Naval Academy, where he graduated from in 2072 with a bachelor's degree in political science. He was commissioned as an Ensign in the Japanese Navy. Soon after his personnel file was flagged for recruitment by the Navy, which he joined after passing their grueling selection process and training program.
♔ Other ♔: Archer is the only officer in the Magician's Alliance that does not have a playing card call sign. Because of that, he is basically just known as Archer throughout the entire world, having no power to effectively conceal his real identity.