Orphan
[awr-fuh n]
1) a child who has lost both parents through death
Out in the open fields of Tennessee lived a family as happy can be. The perfect married couple with their perfect children. They ran a farm to make ends meet and everything was looking up for them. It seemed like the world couldn't get any better. But there was a tragic fire while their parents were delivering goods to the local farmers market. No one in the market lived. Including the twins parents. The twins closest relative would not be able to house them and they could not live on the farm. All the twins could do was stay on the farm and keep working as if their parents were still here. All they had were each other. And all they want is peace and happiness.
---
---
Witch
[wich]
or Warlock
[wawr-lok]
1) A man or woman who professes or is supposed to practice magic of sorcery.
Everything was okay for these two. They were in the Moonlight coven. One of the most powerful sorcerer covens known among all realms. The current coven leader wasn't as kind of as the ones in the past. His rules were more strict and his punishments were more harsh. The friends don't like the leader so they have been breaking a few rules in order to bring back a more powerful and better witch. But they were caught or almost caught. They are on the run from their own coven in order to make it better.
---
---
RULES OF THE COVEN
1. Coven Leader word is Law
2.Killing fellow witches and warlocks is strictly forbidden
3. Use of Dark Magic is forbidden
4. Revealing powers to a human is forbidden
5. No Witch or Warlock maybe leave Coven grounds alone
---
---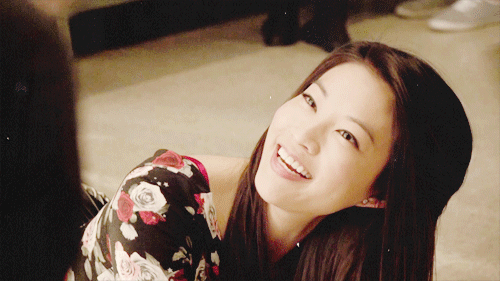 Raelyn Jim || 20 || Female || Orphan #1 || FC: Arden Cho || Simple_Imperfections
Isaiah Jim || 20 || Male || Orphan #2 || FC: Seungri ||SleepingInTheGardens
Rowan Abner || 20 || Male || Witch #1 || FC: Shiloh Fernandez || SleepingInTheGardens
Arabelle Gnash || 20 || Female || Witch #2 || FC: Adriana Lima || Simple_Imperfections
Taking place in...
Arcs are bundles of posts that you can organize on your own. They're useful for telling a story that might span long periods of time or space.
There are no arcs in this roleplay.
There are no quests in this roleplay.
Here's the current leaderboard.
There are no groups in this roleplay!
Welcome home, Promethean. Here, you can manage your universe.
Arcs are bundles of posts from any location, allowing you to easily capture sub-plots which might be spread out across multiple locations.
You can create Quests with various rewards, encouraging your players to engage with specific plot lines.
Settings are the backdrop for the characters in your universe, giving meaning and context to their existence. By creating a number of well-written locations, you can organize your universe into areas and regions.
Navigation
While not required, locations can be organized onto a map. More information soon!
There are no groups in this roleplay!
By creating Collectibles, you can reward your players with unique items that accentuate their character sheets.
Once an Item has been created, it can be spawned in the IC using /spawn Item Name (case-sensitive, as usual) — this can be followed with /take Item Name to retrieve the item into the current character's inventory.
Give your Universe life by adding a Mob, which are auto-replenishing NPCs your players can interact with. Useful for some quick hack-and-slash fun!
Mobs can be automated spawns, like rats and bats, or full-on NPCs complete with conversation menus. Use them to enhance your player experience!
Current Mobs
No mobs have been created yet.
Locations where Mobs and Items might appear.
You can schedule events for your players to create notifications and schedule times for everyone to plan around.
Add and remove other people from your Universe.
The Forge
Use your INK to craft new artifacts in Breaking Rules. Once created, Items cannot be changed, but they can be bought and sold in the marketplace.
Notable Items
No items have been created yet!
The Market
Buy, sell, and even craft your own items in this universe.
Market Data

Market conditions are unknown. Use caution when trading.

Quick Buy (Items Most Recently Listed for Sale)
None
Discussions
Topics

Replies
Views

Last post
Most recent OOC posts in Breaking Rules
This is the auto-generated OOC topic for the roleplay "
Breaking Rules
"
You may edit this first post as you see fit.