---
---
███████████████████████████████████████████████████████████████████████████████
---
---
"You only live once, but if you do it right, once is enough"
~Mae West
---
---
███████████████████████████████████████████████████████████████████████████████
---
---
N A M E
Layla Jackson
N I C K N A M E (S)
LJ or LaLa(childhood nickname but she grew out of it)
B I R T H D A Y
February 16(17)
B I R T H P L A C E
Greenville,PA
S E X U A L I T Y
Bisexual (Closeted)
E T H N I C I T Y
30% Greek, 40% Scottish, 16% Hispanic, 14% French
H E X
7D1C96
---
---
███████████████████████████████████████████████████████████████████████████████
---
---
H E I G H T
5'5"
W E I G H T
130 lbs
B L O O D T Y P E
O-
H A I R
Her hair is brown and stops just below her shoulder. Normally she just wears it up in a ponytail.
E Y E S
Forest Green
M A R K I N G S
She had an irregular shaped birthmark on her right hip.
Varies bruises and scars from growing up with three brothers.
H E A L T H I S S U I E S
Allergic to: Chocolate, Bees, and penicillin.
S K I L L S
Guns - She knows everything guns from types of guns to how to use them.
Stamina - Playing soccer for four year built up her stamina and tolerance for physical activity.
Math - She's just always been good at it.
Fighting - Having to defend her family most of her life helped
W E A K N E S E S S
Her family - She loves them to death, no matter how annoying they are.
Killing - Ever since her first time killing a deer she cant bring herself to do it again.
Her allergies - Obviously. If she's is anywhere near a bee she will scream. If Chocolate or penicillin get into her system somehow she will swell up and have a hard time breathing.
Feeling vulnerable - She hates it. If she feel's like that she will either leave the situation or turn it into some stupid argument.
Q U I R K S
She often hums/talks to herself
She fidgets, she can't sit still if you held a gun to her head.
She plays in her hair when she's concentrating on something.
She collects quarters by state and year.
L I K E S
Honesty - She values this as a top quality in a person.
Dogs - She grew up with them so she can't imagine her life without one.
The ocean - It's so calming to look at and it's still a mystery to human beings.
Her family - She never understood kids who didn't get along with their siblings.
D I S L I K E S
Small talk, she never knows what to say or talk about. She'd rather there be silence.
Chocolate - She's tried it once and for five seconds it was great then she couldn't breath.
Fighting - She doesn't like it but she will if she has to.
Big egos - It's super annoying.
S E C R E C T S
She's bisexual - She doesn't know how her dad will react to it.
Hunting - She never told her dad that she hated shooting that deer.
---
---
███████████████████████████████████████████████████████████████████████████████
---
---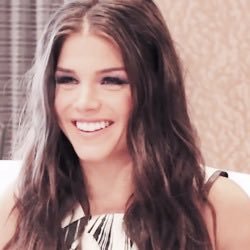 P E R S O N A L I T Y
Many people have described her as 'intense' but she really isn't, she is just very passionate about things at least that's what her dad says. She has very strong beliefs about how people should treat others and act in society and if you aren't acting as such she will call you out. She believes in a person being a productive member of society and helping it grow and evolve, if you aren't doing that or hindering it, to her, you are a waste of space and air. She's pretty judgmental, she recently has started trying not to be but she's having a hard time. She doesn't change her mind about thing much and when she does her family acts like the world is ending just to mess with her. She also believes in honesty, which may be the reason she's having a hard time not being judgmental. She hates being lied to and she's a terrible liar. Every time she's tried to lie to her dad she's gotten caught so she just doesn't lie.

She and her family have close relationships. Growing up with three older brothers they felt the need to protect her from everything whether she needed it or not and vise versa. A lot of people in town also describe her as a 'tom-boy' but that's only half true, they blame it on her not having a female influence in her life and tries to encourage her dad to start dating again. Her dad would always tell her, "You don't need a woman to know how to be a woman. It comes naturally." She believes that to this day. She isn't a 'tom-boy' per say, she loves dressing up and shopping and all of that but she also likes guns and sports and she doesn't see anything wrong with that.

She is a loving person, if you mean something to her it isn't hard to tell. She wears her feelings on her sleeves and isn't ashamed of it. Even if she hates you she won't try to hide it by being fake nice just to make you more comfortable. She isn't much for lying either, she hates being lied to and hates lying to anyone. Not because she isn't good at it because she is, she just always feels awful about it after and has to fix it. She thinks it's a useless habit and it only ruins relationships and trust. If she ever found out you've lied to her she will probably hold it against you forever.

She is very open-minded when it comes to a lot of things. She will pretty much accept anyone no matter what as long as they aren't the type of people who she just doesn't want to be around. She's confident in her own abilities to to whatever she puts her mind to. Layla doesn't let anyone tell her she can't do something, she will only try to prove you wrong doesn't matter if she succeeds as long as she tried.
---
---
███████████████████████████████████████████████████████████████████████████████
---
---
F A M I L Y & F R I E N D S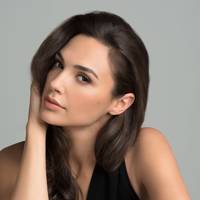 Layla Elizabeth Jackson - Mother -30 years old - Deceased (FC: Gal Gadot)
From what her brothers and dad has told her, her motherwas a beautiful person. She was loving and would give the shirt off her back if she had to. She loved helping people and wouldn't hesitate to do say. She was a smart woman and could have gotten out of the small town but she chose to stay.
Daniel Jackson - Father- 48 years old - Alive (FC: Colin Farrell)
Her dad is somewhat strict, being a cop and everything, he expects more out of his children that he expects out of other kids but what father doesn't. He raised his children to work for what they get and to make sure they are getting what they deserve. He can't help but Layla different than the boys, she's his princess and she always will be. Even if she doesn't act like it sometimes.
Daniel Jackson Jr. - Brother -
29 years old - Alive (FC: Sam Claflin)
Her oldest brother is just as protective as her dad towards her and their brothers. He's caring and is still teaching Layla a lot about life and people. Like his mom, he is very smart and learns something new everyday. He speaks three languages fluently not including English. He goes to a community college so he can stay close to the family.
Evan Jackson - 27 years old - Brother - Alive (FC: Tyler Posey)
He and Layla are closer than the rest of them. They are most alike, same beliefs and ideologies. Being the middle kid for so long he was pretty much forgotten by his dad. Not on purpose but he was, he spent most of his time with his mother. He talks about her more than the rest of them. He says Layla reminds him of their mother which is why he thinks their dad came up with LJ as a nickname to distract from that.
Calvin Jackson - 23 - Brother - Alive (FC: Aaron Taylor-Johnson)
Being the youngest boy he was always compared to the oldest two and still is. He resents their dad more than the rest of them because he was the one taking care of Layla while his father was grieving, which isn't a good excuse to him. He hasn't started college yet, he isn't sure what he wants to do with his life.
---
---
███████████████████████████████████████████████████████████████████████████████
---
---
H I S T O R Y
Layla was born into a family full of men. Both her parents were glad they finally got themselves a princess in a how full of princes. She was born six months early after her mother was in an accident. Her mom made her dad promise to make sure the doctors saved Layla no matter what. Layla stayed in the hospital for the first three months of her life. She was names Layla after her mother. For the first five years of her life her dad was an alcoholic and her three brothers took care of her. The two oldest would do odd jobs in the neighborhood for money or steal money from their dad's wallet to buy things needed for the house and Layla. They didn't let their dad know, they knew he was grieving the loss of their mother. However they couldn't hide it forever, he found out what was going on and it gave him the wake up call he needed to quite drinking and go back to work. From then on he didn't drink at all, and took care of them the best he could. Layla was the most spoiled girl in town, her dad treated her like a queen while her brothers treated her like she could break at any moment. She always wished she got a chance to know her mother. She's been told stories from her brothers and dad but she never felt close to those stories. She could see the look in their eyes when they talked about her but she doesn't have that.

When she started school the first three grades were fine but once fourth grade hit, that grade where bullying usually started and kids started repeating the gossip their moms talked over the phone while they were supposed to be in bed. That is when the fighting started for Layla, kids called her dad a drunk and make fun of the fact that she didn't have a mom. Somehow it got spread that her mom just didn't want to be in the family anymore and just left. Normally she would just get sent home and her dad would ground her but eventually her dad stopped punishing her. He knew she was just defending herself and the punishments weren't going to help and he defiantly wasn't going to tell her to stop. After awhile her dad got tired of her getting into trouble with the school yet the kids who were provoking and bullying her were getting away with it. She was transferred to another school, closer to her brothers.

She and her brothers have always been close at least before girls came into her brothers lives. They did everything together. She followed them everywhere and they never minded. No matter what it was she did it with them. There was only one thing they did without her and that was hunting. She'd always felt left out until she got old enough for her dad to teach her how to use guns. She learned and two years later at the age of 14 he took her with them hunting. She didn't like it, she didn't like the idea of killing something so beautiful and innocent. Now every time it is brought up she makes some excuse why she can't go.

She's never had many friends, girls her age didn't really get along with her for whatever reason. Layla isn't the gossip and backstabbing type as most girls at her school is as far as she knows. She chooses her friends carefully and if she can't find any, she's just as happy hanging out with her brothers. When she started high school the bullying subsided a little but high school bullying is different than elementary and middle school. So it still happens just not to her face. She took a liking to soccer early in her life and had played in middle school but she didn't think she'd be good enough for high school, she tried out anyway. She was glad she did because she made varsity. It didn't take long for her to make friends from her team including the captain. Her life is pretty much normal so far.

---
---
[color=#C756C7]███████████████████████████████████████████████████████████████████████████████
---
---
CS C R E A T O R
la.lune.
F A C E C L A I M
Marie Avgeropoulos
E D I T O R
thehalfbreed443