---
• Full Name
Katherine Noelle Arnault

• Nickname(s)
If you don't know her, you're probably just going to call her Katherine. Acquaintances and friends will use Kat frequently, and her closer friends have a tendency to use Kitty as a nickname, though it sometimes elicits an eye roll from her.

• Date of Birth
July 23, 1999

• Age
17

• Zodiac Sign
Leo

• Nationality
She has dual American-French citizenship. Her mother is an American citizen (though, spent much of her time in France), and her father is a French citizen.

• Ethnicity
French on her father's side, British and Dutch on her mother's side

• Sexual Orientation
Heterosexual

• Sexual History
She lost her virginity this past summer, with her boyfriend. It had been something that she had put off for a while, and not for any moral or religious reasons, but more so, because she was scared. Other than making out, she's never had any sexual relationship with anyone other than her current boyfriend.

• Relationship History
She has been dating Timothy Cargill since last May. Before him, she was never in a relationship.

---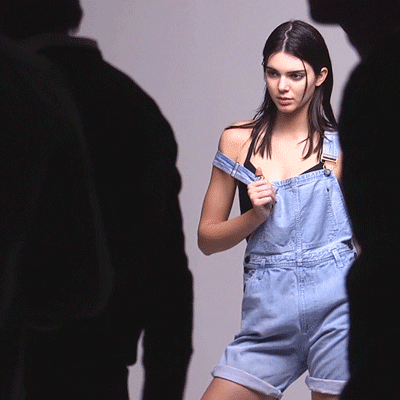 Appearance

• Height
She's definitely tall, standing at 5'10

• Weight
120 lbs - Weight has always been a difficult area for Katherine. She's medically considered to be underweight, and does have anxieties linked to weight gain. She's struggled with eating disorder related tendencies since she was a pre-teenager, and despite being very thin, doesn't see herself that way. Contrastingly, though, she is self-conscious over the fact that she isn't curvy in certain areas, specifically her chest, so while wanting to lose as much weight as possible, is also lustful over girls with fuller figures.

• Eyes
She has brown eyes and does need glasses, but usually wears contacts when she isn't at home.

• Hair
She has naturally brown hair that falls somewhere near her chest

---

Personality

• Good Traits
Exuberant, Passionate, Fun-Loving, Creative

• Bad Traits
Shallow, Emotional, Dramatic, Impatient

• Written Personality
There's a reason for why growing up and still today, Katherine tends to attract friends that remain close and true to her. She's lovable in the sense that she's outgoing, fun, and energetic. Normally, she has a lively vibe to her, gets excited over the little things, and is good at cheering people up or acting as a buffer between two people who normally wouldn't get along very well. She's easy to have fun around and possess a vibe that seems to lighten tense moods. She's definitely talkative, especially when it comes to things that she's passionate about, and though her tendency to be impulsive doesn't make her the most qualified advice-giver, she certainly tries to help her friends when they have problems. Maybe it's because she often comes off as naive or even innocent, but those who are close with her would definitely describe her as being sweet, typically well-intended, and a genuine and loyal friend.

A flaw that's definitely worth nothing, however, is how easily influenced Katherine can be. There are certain values and desires that she'll stand by until the end, and that's apparent in the sense that she becomes almost immature, in the respect of being unwilling to compromise on certain things. However, more frequently, it takes just a little bit of pushing from someone she trusts to have her completely on their side, no matter what the issue at hand is. This malleability at least somewhat stems from her being insecure about her own intelligence. Growing up, being "dumb" wasn't something she ever minded, mostly because she knew that it didn't really have any consequences. Her father's name was enough to eliminate the possibility of her being expelled from her private school, due to bad grades, and no one at home ever really pushed her to do better in school, so she just accepted the fact that she wasn't as bright as other students.

Drama and gossip are fun when she's not the target of it, and are things that Katherine definitely enjoys witnessing. However, when it comes back to bite her, Katherine proves to be much more self-conscious and sensitive than she acts. She over thinks most things and is the type of person who will lay in bed for hours thinking about things or call her friends at three in the morning sobbing. She's not only emotionally needy, but materialistically as well. She tends to be very shallow when it comes to judging people and determining their worth and the first standard would be money. Her high standards and the fact that she's extremely conscious about her appearance, especially the idea of actually getting naked in front of anyone, have led to her maintaining her status as a virgin. Because of this, talking about possible hookups is something that she rarely engages in, because she's embarrassed that she hasn't done much in terms of that, but at the same time, she isn't ready to face the root of the problem and acknowledge that she's not some hideous looking, overweight monster that she somehow needs to see in the mirror.

• Strengths
From a young age, Katherine found that she had a passion for the visual arts. As a child, she showed exemplary skills in painting, and she's continued that throughout her life. In her opinion, it's the only thing that she has ever actually been good at, and that's the only reason for why she has stuck with it. Really, though, she does have a passion for it, and it's often one of the few healthy outlets that she has for negative feelings in her life. Additionally, she is fluent in French.

• Weaknesses
She's extremely picky about what she eats/who prepares her food | She's a light sleeper | She gets anxious easily, and tends to isolate herself when anxious | It's very easy to get her to cry (any remotely-sad movie will do the trick) | She struggles academically, and with finding motivation for anything she doesn't really want to do

• Greatest Joys
Money and material items, painting, alcohol (red wine and vodka are her guilty pleasures), her friends

• Greatest Fears
It's hard to believe, but she genuinely does fear that she'll amount to nothing and will never truly be good at something or accomplish anything on her own. Suffocating would be the worst way to die, in her opinion, so situations related to that freak her out. Being a "normal person" financially, or being cut off from her father's fortune is definitely a fear of hers, and she despises bees/yellow jackets.

• Life Philosophy
"The poison leaves bit by bit, not all at once. Be patient. You are healing."
— Yasmin Mogahed

---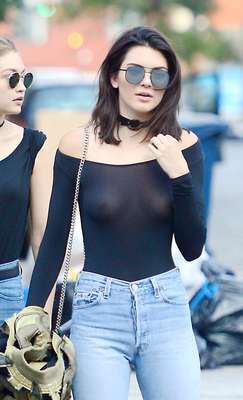 Past

• Hometown
She was born at a hospital in the Upper West Side of New York, New York. Two weeks after her birth, she was flown to St. Tropez France, where she spent the first four years of her life, living with her father. When she was four, she moved to Beverly Hills, which is where the majority of her time has been spent since. This is what she would consider her "hometown" to be.

• Upbringing
Katherine is the third and final child of Bernard Arnault and Anne Dewavrin. While her two siblings, Delphine (age 36) and Antoine (age 34) were both wanted and expected, Katherine was the opposite - a surprise, and an accident. Bernard and Anne had been married for fifteen years, but divorced when their children were eleven and nine. Their relationship remained friendly, though they both went in different directions with their lives. Bernard focused on his business and saw his children a few times a month, while Anne also made a career for herself through her father's business, but spent more of her time focused on her children. The two saw each other at events for their children, or when they were exchanging the children, but not more than that, and Anne remarried six years after the divorce. Though she appreciated her new marriage, it only took one too many drinks at Antoine's high school graduation party for Anne to become too invested in reminiscing about her old marriage, and it only took a little bit of effort on Bernard's part to get one final night with his ex-wife... around sixteen years after their last one together. Had it occurred just a year and a half later, and it would have been physically impossible for Anne to become pregnant, but her body was still producing those eggs, and unbeknownst to her, all it took was that one night with Bernard for her to become a "mommy to-be" once again.

Anne only found out about the pregnancy when she was a few months in, and because her new husband had had a vasectomy years earlier, it was obvious that she had cheated on him. Because Bernard valued his relationship with Anne, he agreed to go with the story that she pleaded with him to stick with too, that he had come on to her when she was far too intoxicated, and that she never would have done it sober. It wasn't true, but it was enough to save Anne's relationship with her new husband. However, it was also enough to put a great deal of strain on Bernard's relationship with his two oldest children, and put him in a position where he was forced to take his new child as soon as she was born, essentially as a condition of Anne's agreement with her husband, if she wanted the marriage to remain in tact. The majority of the credit should go to nannies, really, for raising Katherine for those first five years, but once she was old enough, she was sent off to Institut Le Rosey, a boarding school located in Rolle, Switzerland. Had it not been for her father's money and connections, Katherine never would have been bright or talented enough to survive there throughout kindergarten, through the first few months of seventh grade, but she did it. If nothing else, then socially, she did do well there. She made friends and overall, had a nice time in that regard.

When considering that, it speaks to how the eating disorder that she developed during her sixth grade year, was more than just a phase or her wanting to fit in, because she had no reason in respects to that, to feel like she had to conform to anyone else's beauty standards. She already had friends and was accepted in that respect, so the way that she began to obsess over food and calories and most of all, her weight, was a bigger problem than just peer pressure. Living with a bunch of girls definitely helped to fuel the problem, but there were underlying reasons behind it that were more serious. It took over a year for them to really come to light, but after a few fainting episodes and constant trips to the school's infirmary, Katherine's father had to withdraw her from the school. It was done in typical Bernard fashion though, where he could have seen the signs earlier on, but just chose not to. He liked to deal with family problems only when they were completely necessary to be dealt with, and the fact that he withdrew her at all, and bought a house in California, a place he felt would be more relaxed, less stressful, and better for her recovery after she finished a six-month treatment program in France, only signified how bad she had actually been when she left Rosey.

The move to California was good for her, especially coming off of a beneficial residential treatment program in France. Coupled with outpatient treatment at home, she got a better grip on her illness and the depression that came with it, and since then, though she still certainly hasn't defeated it, she can at least say that it's something that's under control. Managing that allowed her to get a better grip on her school work, which had always been below a satisfactory level, but had slipped significantly in that last year. Since she had been pulled out of school midway through her seventh grade year, she restarted that fresh at Brentwood, essentially putting her a year behind where she should have been, though academically, she would have struggled tremendously with any work more difficult than what she was given. Like at Le Rosey, Katherine didn't have much trouble adjusting to the setting in a social aspect. Her home life wasn't horrible either, and though in a lot of ways, she prefers living in her own home over boarding school, she does feel lonely sometimes, especially given that frequently, it's just her and her stepmother (who she doesn't tend to get along with) at the house.

• Pets
None

• Dreams
As a child, her dream was to own a bakery, but it was something she lost interest in by the time she was a preteen.

• Education
Institut Le Rosey (K-7)
Brentwood School (7-Current)

---

Present

• Household
Katherine's father owns homes in St. Tropez, Manhattan, Miami, South Hampton, London, the Bahamas and Beverly Hills. The Beverly Hills home is the one that she lives at throughout the school year. She resides here with her father and stepmother, though the former tends to be traveling for at least 50% of the month, so it's not uncommon for it to be just her and her stepmother at the home. Bernard has never been a fan of live-in staff, so unless they're hosting guests, their housekeepers and personal chef are more on-call, with the housekeepers coming every other day, and the personal chef coming for dinner every night.

• Pets
None

• Secrets
Katherine doesn't have any extreme secrets that are weighing down on her. Her history of possessing an eating disorder, and the symptoms that still accompany that to this day is something that she dislikes speaking of and would never actively share with new friends. Other than that, though, most people find that she's not very secretive at all. She's too impulsive, so even if she wanted to keep something to herself, she often finds that things slip out without her even meaning to allow them to.

• Summer Spent
While her summer didn't pan out exactly as her dream summer would, it wasn't horrible either. She had to retake a course during summer school which she wasn't thrilled about, but then again, summer school is nothing new for her. In addition to that, she spent a total of two weeks (during two separate trips) in France, a few days in the Bahamas, and a few days in New York. She spent time practicing driving, and with SAT tutors, as well.

• Socioeconomic Status
Her family exists in the upper class.

• Residence
917 Crescent Drive, Beverly Hills, CA

• Transportation
She hasn't managed to pass her road test yet, so for now, she's calling shotgun on rides with friends (and family, but only when absolutely necessary). She's taken more to Uber than she has to using a personal driver, simply out of convenience, and because she knows that a driver would report back to her father on her whereabouts, unlike an Uber driver.

---

Family
Father | Bernard Jean Étienne Arnault | Age: 66 | Occupation: Business magnate (chairman and Chief Executive Officer of LVMH), investor and art collector

Katherine and her father's relationship isn't necessarily normal, because he wasn't one of those dads offering to coach recreational soccer leagues, or on the sideline at her gymnastics meets cheering her on, or even lecturing her on her way off to her first school dance. Bernard has always been a businessman before a family man, and yet still, they do have a relationship, and it's one that's more involved than the relationships that he has with his first two children. Bernard was essentially forced to father Katherine on his own, and though the many nannies he's hired over the years deserve far more credit in the parenting department than he does, he was still there for her more than he was with his older children, even if it wasn't necessarily something he wanted to do. As Katherine continues to grow up, her father is almost forced to be there more, and yet now, the "force" part is less out of actual force, and more so out of his own wants and desires. Katherine is his baby girl, the one who has always been a bit more problematic than the others, and the one who needed his attention the most. He does want the best for her, and though they clash more than they don't, and their relationship isn't as strong as it should be, Bernard does love his daughter.

Biological Mother | Anne Dewavrin | Age: 61 | Occupation: CFO of a French communications corporation

Katherine has no relationship with her mother, and has never met her. When she was only two weeks old, she flew from the hospital in New York, where she was born, to Nice, France, to live with her father. From then on, Katherine was never in the same space as her mother until she was fourteen, when her sister got married. Even then, though, Katherine never actually "met" the woman, because they purposely never crossed paths throughout the entire event. It was a large ceremony, and while Katherine laid eyes on the woman among all of the guests, no attempt was made on either party's behalf to interact. Up until then, there was always a little bit of Katherine that wondered if she could ever, one day, have a relationship with the woman, and un-admittedly, she really hoped that would happen, but that day was all it took to solidify in her mind, that it wasn't going to happen. When her mother proved that she wanted nothing to do with her, Katherine decided that she wanted nothing to do with the woman either.

Siblings | Delphine Arnault and Antoine Arnault | Ages 36 and 34 | Occupations: Co-vice presidents of LMVH

Katherine does know her siblings and sees them once a month or so, but does not have strong relationships with either of them. If anything, they're as close as distant cousins would be. The relationships are cordial for the most part, with a bit of bickering included in the relationship with her sister, but much more minimal than normal sibling relationships are. Most of the distance can be attributed to their age gap, and the physical distance involved, given that the siblings spend most of their time in Paris, though. Her sister got married three years ago and has one child, a daughter, but her husband and child live in Paris as well, so Katherine's relationship with them isn't very strong either. Again, mostly out of distance over anything else.

Stepmother | Elaine Blake-Arnault | Age 37 | Occupation: Psychiatrist

Katherine and Elaine's relationship is more complicated than Kat would like to admit. She likes to claim that she hates her stepmother, and that hate is reciprocated enough to justify how bratty, unwelcoming and downright immature she can be towards the woman. However, it's not a relationship that's solely based on hate. Given Elaine's line of work, it had always been easier for her to see through Katherine's behavior in most regards, and she was never like Bernard, who liked to only respond when it was completely necessary. No, she would call Katherine out on it and try to get her to admit what the reasons behind the behavior were, and because Kat was not used to that, it elicited backlash from her. She knows that Elaine is right, more times than she will ever admit, but it's just easier for her to claim that she dislikes her as a person, than to admit that she dislikes that Elaine can see through her better than any other adult figure in her life has ever tried to do.

---

Future

• Short Term Goals
Her top goal this year is to pass all of her classes, get good grades, and manage to stay on track academically.

• Long Term Goals
She wants to go to school for art... or fashion... or something. She's not exactly sure what she wants to do, but she knows that she needs to go to college if she doesn't want to deal with a lifetime of complaints from her father. Though the idea of living alone scares her, she does want to get her own apartment in Manhattan once she's in her twenties, and live there with her girl squad.

---

Brentwood School

• Grade
Junior Year

• Lifer?
No, Katherine transferred to the school for her seventh grade year.

• Scholarship or Not?
No

• Group/Clique
Royals

• Are You Happy? Would You Change?
Katherine is very content with her place on the social ladder, and would not change it. After spending so much time at the top of the food chain, she would feel like anything below it would be quite the downgrade.

• Clubs? Teams? Sports?
FIDM Fashion Club, Art club

• What Are You Looking Forward To?
Katherine isn't much of a "school" person, so starting a new year isn't very exciting for her, honestly.

---

Out of Character
• Plotline Ideas for your Character?

• Timezone
East Coast

• How Often Do you Post?
I'm online every day, and generally can post within 24 hours of someone interacting with my character.