---
---
╔
╗
"Success is simple. Do what's right, the right way, at the right time."
― Arnold H. Glasow

Dɪᴀʟᴏɢᴜᴇ Cᴏʟᴏʀ ✦ #009944 || Tʜᴏᴜɢʜᴛ Cᴏʟᴏʀ ✧ #005566
╚
╝
---
---
X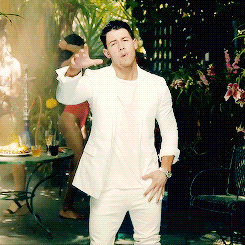 X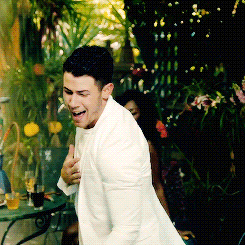 X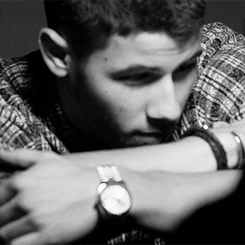 X
█
█
█
█
█
█
█
█
█
█
█
█
█
█
█
█
█
█
█
█
█
█
█
█
█
█
█
█
█
█
█
█
█
█
█
█
█
█
█
█
█
█
X
▌
▌
▌
▌
▌
▌
▌
▌
▌
▌
▌
▌
▌
▌
▌
▌
▌
▌
▌
▌
▌
▌
▌
▌
▌
▌
▌
▌
▌
▌
▌
▌
▌
▌
▌
▌
▌
▌
▌
▌
F U L L
X
N A M E
N I C K
X
N A M E S
(K)nox | Preferred
Len or Lenny | Not common but not minded much
Woody | Used occasionally by friends
Jude | Disliked
Z O D I A C
X
S I G N
A G E
B I R T H D A Y
N A T I O N A L I T Y
Born in Beverly Hills, California
E T H N I C I T Y
S E X U A L I T Y
R E L A T I O N S H I P
X
S T A T U S
O C C U P A T I O N
---
---
"Action is the foundational key to all success."
― Pablo Picasso
---
---
█
█
█
█
█
█
█
█
█
█
█
█
█
█
█
█
█
█
█
█
█
█
█
█
█
█
█
█
X
▌
▌
▌
▌
▌
▌
▌
▌
▌
▌
▌
▌
▌
▌
▌
▌
▌
▌
▌
▌
▌
▌
▌
▌
▌
▌
H E I G H T
W E I G H T
H A I R
X
C O L O R
E Y E
X
C O L O R
S K I N
X
C O L O R
G E N E R A L
X
A P P E A R A N C E
Lennox may not be very tall but his mesomorph, inverted triangle body type has been built with a strong set of muscles to compensate for his height. He doesn't like looking weak or lanky so he hits the gym every day. He stands only at 5 foot 9 but has enough muscle for anyone who looks at him to bypass that completely. His dark brown eyes and his dark brown hair accentuate his facial features and though he likes to grow his facial hair out, he typically keeps it at a clean shave or short stubble. Lennox believes highly that cleanliness is next to godliness and in order to be godly, you have to look godly. His hair isn't kept very long because his hair consists mostly of thick curls, so he keeps the sides shaved with the top a little longer so he shaves it all down to a close buzz cut.

Lennox has moles scattered across his body, that he doesn't pay much attention to but he also has a few tattoos: Mercy on the outside of his right forearm and "God is greater than he highs and lows" on the inside of his left forearm. He wants to get a few more but hasn't decided on what yet. Lennox allows his tattoos to accentuate his style. He prefers dressing casually, usually wearing a simple button up with jeans, like such. However, Lennox also has two other sides to him. He has his dressed up side and his dressed down side. Truth is, you'll rarely see Lennox in sweatpants. He believes in appearances making a person. His style, his looks, his body all sum Lennox up to a 30 on his scale of 10 but if any other were to give him a number, they'd probably rate him just as high. 9/10.
---
---
"Winning isn't everything. It's the only thing."
― Vince Lombardi
---
---
█
█
█
█
█
█
█
█
█
█
█
█
█
█
█
█
█
█
█
█
█
█
█
█
█
█
█
█
█
█
█
█
█
█
█
█
█
█
█
█
█
█
█
█
█
X
▌
▌
▌
▌
▌
▌
▌
▌
▌
▌
▌
▌
▌
▌
▌
▌
▌
▌
▌
▌
▌
▌
▌
▌
▌
▌
▌
▌
▌
▌
▌
▌
▌
▌
▌
▌
▌
▌
▌
▌
▌
▌
▌
P E R S O N A L I T Y
X
T R A I T S
✦ Sociable ✧ Intelligent ✦ Charming ✧ Athletic ✦
✦ Independent ✧ Confident ✦ Creative ✧ Virtuoso ✦
✦ Open ✧ Humorous ✦ Talented ✧ Neat ✦
✦ Aggressive ✧ Abrasive ✦ Destructive ✧ Impulsive ✦
✦ Lustful ✧ Misguided ✦ Resentful ✧ Indecisive ✦
✦ Opinionated ✧ Argumentative ✦ Unpredictable ✧ Blunt ✦

Lennox is special in his own way. To put it nicely, Lennox is kind of an asshole. He doesn't know when to quit, and most of the time even if he did know when he wouldn't. Lennox is a bully. He pushes people past their comfort levels, he pushes them to their boiling point and he honestly gets a rise out of his. Which is interesting for him of all people, because he has Mercy tattooed on his forearm. He believes in God, and he makes it a point to go to church every week but that tattoo isn't going to save a guy like him. Lennox is a very misguided person. He's stuck in a world of trying to be his own person while trying to get everyone else to like him. Being part of the Royals earns him a spot on the totem pole but that doesn't mean he is absolutely loved. Lennox is a bully and enjoys getting on people's nerves. He can be abrasive and aggressive towards the students lower on the totem pole. He sees himself as in A-lister not only in school but in life. He honestly sees himself as better than most people, which makes him an enormous dick, but somehow, for some reason Lennox doesn't mind it.

Lennox is a tad prideful. He's had a relationship with fame so he's stood himself up on a very tall pedestal and because of it he has kind of lost sight at the fact that he's a regular student just like everyone else. Beverly Hills will do that to a person though. Knox is kind of the furthest thing from humble there is because he refuses to believe that he wasn't meant to be living this life of the rich and famous. He doesn't seem to truly understand the in's and out's of the world. He's caught up living in a shadow and he doesn't even realize that most of the time he sticks himself there. He thinks that just because he has all this talent, he has a first class ticket to be the world's biggest douchebag. So far he's succeeding but that's not the point. He doesn't understand that there are parts of him that are better than that. There are parts of him that simply looking to fit in, to be accepted, to be liked, to be paid attention to. He's so caught up in his narcissistic ways that he forgets about all the sensitive parts of him that no one really notices, including himself.

Underneath the surface, Lennox isn't so bad. But that's deep, very deep, very very far down somewhere deep in the black pit some may normally refer to as a heart, Lennox is a decent guy. He's not a great guy and that's a fact, but there is an alternate universe somewhere where Lennox is fairly decent. His smile is warming and he has an easy time making friends because right off the bat, Lennox is quite charming. But some run in the opposite direction when they get to know him because he can be very manipulating, mean, and aggressive. He never gets physical with people – unless he has to – but at times, the things Lennox can say about people can send them off the deep end.

However, there is a small sliver in Lennox that creates a sweet side of him. When he truly, deeply cares about someone, this side of him appears. It's almost an entirely different person when it appears. Lennox is naturally flirtatious and has trouble committing to things but love is a thing he hasn't necessarily seen before so when he sees it, it is quite possibly that it changes him entirely. He has a warm and inviting side to him, it's just not a side anyone knows very well. Knox is a bully, but every bully has a soft spot.
---
---
"The difference between a successful person and others is not a lack of strength, not a lack of knowledge, but rather a lack of will."
― Vince Lombardi
---
---
X
X
X
X
X
L I K E S
✦ Lacrosse ✧ Soccer ✦ Running ✧ Playing the guitar ✦ Snowboarding ✦ Swimming ✧ Writing music ✦ Singing ✦ Working out ✧ Watching reality tv ✦ Longboarding ✦ Listening to his music ✧ Listening to the radio music ✦ Shopping ✧ Stormy Weather ✦ Sweaters ✦ Dressing nicely ✧ Going for long drives ✦ Throwing Parties ✦ Dogs ✧ Alcohol ✦ The color black ✧ Chinese food
D I S L I K E S
✦ Homeless people ✧ The weird kids at school ✦ Tea ✦ His father ✧ Traffic ✦ Spicy anything ✦ Loud chewers ✧ Being told to calm down ✦ Being late ✦ Milk ✧ Sushi ✦ Alarm clocks ✦ Bad drivers ✧ Bad hair days ✦ Burnt food ✦ Smell of burning whatever ✧ Smell of gasoline ✦ Loud talkers ✧ Morning breath ✦ Dirty/messy people ✦ People who constantly seek attention and pity ✧ Liars ✦ Seeming vulnerable ✧ Needy people
H O B B I E S
✦ Playing sports
✧ Writing music
✦ Playing his instruments
✧ Singing
✦ Working out
✦ Shopping
✧ Taking road trips
✦ throwing parties
H A B I T S
✦ Spending habits Lennox has an excessive spending habit. All his money comes from his parents and he doesn't really have a limit. Even if he did, he probably wouldn't stick to it. He buys whatever he wants with no concept of overspending. He believes his wallet is a bottomless pit of cash
✧ Drugs/Alcohol Lennox has kind of an issue when it comes to his drug intake. He doesn't smoke but he doesn't see a problem with drinking himself into an oblivion. He is constantly throwing parties at his estate since his parents are never home and now that he's old enough to not need a babysitter, it's pretty much just him and his younger brother.
W E A K N E S S E S
✦ Alcohol Lennox abuses it and it's slowly causing his to throw his life away.
✧ His Family It's barely existent. Lennox doesn't know if it's worse to not have a family or to have a broken one.
S T R E N G T H S
✦ Music Lennox's music is perhaps one of the biggest parts of his life. It's taken place as one of the most important parts.
✧ His 'Fame' Keeping Lennox in the spotlight keeps him slightly in check. He tries hard to impress the pappo and the cameras so he is always on his best behavior when the media is watching.
G O A L S
✦ Moving out of his parents house
✧ Receiving his trust fund
✦ Getting back into the music world
A S P I R A T I O N S
✦ To produce more music and bigger fame for himself
✧ Going on tour
P H I L O S O P H Y
✦ Always bear in mind that your own resolution to succeed is more important than any other. ✦
― Abraham Lincoln
---
---
" If you have no critics you'll likely have no success."
― Malcolm X
---
---
█
█
█
█
█
█
█
█
█
█
█
█
█
█
█
█
█
█
█
█
█
█
█
█
█
█
█
█
X
▌
▌
▌
▌
▌
▌
▌
▌
▌
▌
▌
▌
▌
▌
▌
▌
▌
▌
▌
▌
▌
▌
▌
▌
▌
▌
F A M I L Y
X
&
X
S I G N I F I C A N T
X
F I G U R E S
X


Jude Atwood | 52 | Father | ArchTech Co. Founder | Living



X


Talia Atwood | 48 | Mother | Film Producer | Living



X


Quinn Atwood | 15 | Brother | Living
H I S T O R Y
Lennox grew up in a very loving home – the only problem was that his parents weren't the type to be around a lot. Lennox and his brother Quinn were pretty much raised by nannies, Au Pairs, and the house help. His father and mother were very busy people – his father was the founder of – and ran – a large architecture company that provides the city with many new buildings and apartments, creating an ever growing city while his mother was an A-List celebrity for her short stint in film making but now she is a very well-known and well paid film producer instead. Needless to say, the Atwood family is a very wealthy one. They are well known around the area and are very high on the wage totem pole, easily sleeping by as an Upper Class family.

Their childhood was filled with everything they ever wanted as the two boys were practically born with silver spoons in their mouths. Their home could easily be considered a mansion, always giving the boys a false sense of happiness and security. They grew up thinking the world was always going to give them what they wanted. Lennox's childhood hero was always Tony Stark, or Ironman. He believed he'd grow up to be just like him one day – rich, attractive, and famous. Now at the age of 17, and he's well on his way. When he and his brother were younger, his parents always needed a place to put them in between the nannies so they stuck their kids in lesson after lesson after lesson. It started with sports, then art, voice, then instrument, and before they knew it the boys had taken lessons in nearly everything. The boys ran with their newfound skills and Lennox eventually used his own talents to give himself a name rather than taking his parents fame for his own.

Fame wasn't an easy shadow to grow up into. His mother and father always had something going on and Lennox was always caught up in the background of it all. He knew more than anyone how much it sucked to be a kid with famous parents. He was proud of his parents though. He knew that their upbringings weren't the best and they were able to pull themselves out of the dark hole they called their childhoods and they created lives for themselves away from the ones that they so dreaded. However, Lennox was quickly learning what it meant to dread a childhood. He rarely ever saw his parents, he had more nannies than he had friends, he sparingly went to school events with his small group of friends because he always needed a parent's permission but never had a parent around. Knox hated being stuck in the spotlight's shadow. So when he turned 14, he decided he was going to change his fate and give himself a spotlight. He created a YouTube account and started posting videos of him singing covers of songs, then he started singing originals, and before he knew it he had a big enough fan base to post whatever he wanted. He was someone – in his eyes. His parents never really understood what he was up to until he started getting calls at home from producers wanting to sign their son. He got signed by a producer a few years later and then his fame became known around the LA area. He's got local fame that doesn't span very far worldwide but within the nation he's a YouTube sensation. Lennox has only a few solos publicly circulating. However, his parents insisted the boy lived a normal life as they did. So they removed Lennox from his record label and stuck him back in public school.

Knox lives with his mother, his father, his younger brother and the house help who live on the property. He's lived his entire life in his LA home but he hopes to change that soon when he turns 18. Knox grew up in public school until his 15 minutes of fame where he was homeschooled for a short second but that changed just as quickly as his burst of fame. He was quickly put back into public school, now it is his junior year at The Buckley School and only his second year there. He has a driver but prefers to drive himself everywhere. He used his father's money to buy himself a car.
---
---
---
---
What's your life here at The Brentwood School?
"Mediocre. I still don't understand why my parents would pay to put me in this shit if I can make it big just fine without it. It's my second year here but I can't wait to be done."
What are you most looking forward to this year?
"The parties. The parties are what I look forward to every year."
What group or clique are you part of and how do you feel about them?
"Royals. Do you honestly think I'd be in any other group? What do I look like to you? Peasant."
Are you happy with your place on the social ladder? Or would you like to be a part of any other clique, if so, which and why?
"Obviously. This is where I belong. I'm not going anywhere else."
Are you apart of any teams or clubs?
"My parents are trying to force me into that shit. But I'd rather not."
---
---
O T H E R
Fᴀᴄᴇ Cʟᴀɪᴍ ✦ Nick Jonas
Pᴏʀᴛʀᴀʏᴇᴅ Bʏ ✧ Chandz

ⒸⓄⓅⓎⓇⒾⒼⒽⓉ ⓌⒶⓇⓃⒾⓃⒼ

character basic form © aurei
modified form ઽ૮૨Α
modified form for this roleplay : Chandz
---
---