---
╔
╗
Dɪᴀʟᴏɢᴜᴇ Cᴏʟᴏʀ ✦ #99CCAA || Tʜᴏᴜɢʜᴛ Cᴏʟᴏʀ ✧ #555555
╚
╝
---
---
X
X
X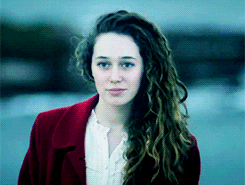 X
█
█
█
█
█
█
█
█
█
█
█
█
█
█
█
█
█
█
█
█
█
█
█
█
█
█
█
█
█
█
█
█
█
█
█
█
X
▌
▌
▌
▌
▌
▌
▌
▌
▌
▌
▌
▌
▌
▌
▌
▌
▌
▌
▌
▌
▌
▌
▌
▌
▌
▌
▌
▌
▌
▌
▌
▌
▌
▌
F U L L
X
N A M E
N I C K
X
N A M E S
Rhy | Preferred
Winnie | Only used by very close friends and family
Z O D I A C
X
S I G N
A G E
B I R T H D A Y
N A T I O N A L I T Y
E T H N I C I T Y
70% Welsh | 20% English | 10% Irish
S E X U A L I T Y
R E L A T I O N S H I P
X
S T A T U S
O C C U P A T I O N
---
---
"QUOTE"
― WHO
---
---
█
█
█
█
█
█
█
█
█
█
█
█
█
█
█
█
█
█
█
█
█
█
█
█
█
█
█
█
X
▌
▌
▌
▌
▌
▌
▌
▌
▌
▌
▌
▌
▌
▌
▌
▌
▌
▌
▌
▌
▌
▌
▌
▌
▌
▌
H E I G H T
W E I G H T | B O D Y
X
T Y P E
H A I R
X
C O L O R
E Y E
X
C O L O R
S K I N
X
C O L O R
G E N E R A L
X
A P P E A R A N C E
Rhys is a very simple type of beautiful. She wouldn't consider herself to be a head turner but her simple beauty does catch the attention of few. Rhys is the type of girl you can't help but admire. She's got a sweet smile and these beautiful green eyes that you can get lost in. Her natural hair falls in gorgeous brown waves and curls down past her shoulder blades. Her body is slender and she stands at an average 5 foot 4.

Her style is simple to follow along with the rest of her look and personality. She doesn't like to go over the top with anything. Her go-to outfits are jeans and either a cute blouse or a simple tee shirt. However, she still loves to dress in dresses, skirts, or business casual outfits. Rhys is simple and doesn't feel the need to stand out, but that doesn't mean she doesn't like to every once and a while.
---
---
"QUOTE."
― WHO
---
---
█
█
█
█
█
█
█
█
█
█
█
█
█
█
█
█
█
█
█
█
█
█
█
█
█
█
█
█
█
█
█
█
█
█
█
█
█
█
█
█
█
█
█
█
█
█
█
█
X
▌
▌
▌
▌
▌
▌
▌
▌
▌
▌
▌
▌
▌
▌
▌
▌
▌
▌
▌
▌
▌
▌
▌
▌
▌
▌
▌
▌
▌
▌
▌
▌
▌
▌
▌
▌
▌
▌
▌
▌
▌
▌
▌
▌
▌
▌
P E R S O N A L I T Y
X
T R A I T S
✦ Allocentric ✧ Opinionated ✦ Friendly ✧ Stable ✦
✦ Aspiring ✧ Simple ✦ Genuine ✧ Whimsical ✦
✦ Creative ✧ Messy ✦ Respectful ✧ Skeptical ✦
✦ Quirky ✧ Kind ✦ Boisterous ✧ Reliable✦
✦ Resourceful ✧ Studious ✦ Stubborn ✧ Casual ✦

Rhys is a big personality in a little person. Despite being a physically small person, she has a very 'large and in charge' type of personality. Rhys is the type of girl to keep to herself only in the sense that not many people can truly read her emotions or know much about her personally – but aside from that, she makes her presence known in any room she enters. However, even though she likes being known, Rhys isn't one to worry too much about what other people think of her. She isn't the type of person to get upset if she hears her name is floating around other people's mouths or if someone is looking at her up and down as she makes her way down the hallways. Rhys keeps to herself occasionally but she has a quite outgoing personality, so if she hears her name floating around, she takes it more as a compliment that people are even thinking of her. She isn't a 'Royal' by choice but that doesn't mean people don't know who she is. She comes from money but Rhys prefers to live modestly. She prefers to not associate herself with people she considers fake. Of course, she doesn't think they're all two-faced liars with skeletons buried so deep in their closets it's about to burst. Rhys has her own secrets and understands everyone comes with baggage, she's just less accepting of people who take advantage of their power like some of the royals do.

Now, here's the thing about Rhys. She's very well aware no one is perfect and that everyone has their faults. She knows no one is a saint – but that doesn't mean she doesn't try her best to be the best damn version of herself. She's proud of the fact that she's a loud advocate for civil rights movements and she fights against social injustices. She's proud of the fact that she stands up for what she believes in and does everything she can to stand up for those who don't have a voice of their own. Rhys is loud, Rhys does not stand down when she has something stuck in her head. She's headstrong but that can often come off as her being stubborn. Call it what you want, she's a strong girl and she refuses to back down when she truly wants something. She's not intense by any means but Rhys definitely has a strong personality.

She's quirky. Let's put it that way. She sees the passion in people, she sees what makes their smiles glow, she sees what makes people strong. She likes to see beyond what people wear on the outside. She likes to break through their shells and really figure out what makes people for who they are. Perhaps that's the creative side of her, the messy side of her, the genuine side of her. She sees people as colors, as different shades of reds and blues, of greens and of yellows. Rhys expresses herself through writing and photography. She's got a big heart and a lot of spunk. She doesn't care if people like her or not because she knows she can't possibly please everyone. Her heart keeps her positive even when things seem dim and gloomy.

There's a lot to Rhys. She's causal about things in public but her mind is often a mess. She's always got a new idea, a new project, a packed schedule. She stays occupied, always keeping her mind busy so not to be alone with her thoughts. It's been a few years since she's been alone with her thoughts so Lord only knows what it would come to if she had a moment to actually sit down and think about what was going on in her life. She can be scatter brained sometimes but for the most part, her life is an organized mess. She knows what she needs, where she needs it and when. She's a hard worker, too. Though she comes from a wealthy home, she enjoys having a full time job after school and often finds odd jobs to keep her photography career progressing. She never gives anything less than 110%.
---
---
" QUOTE"
― WHO
---
---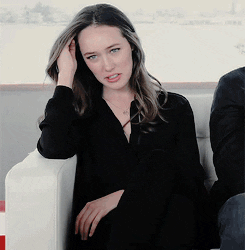 X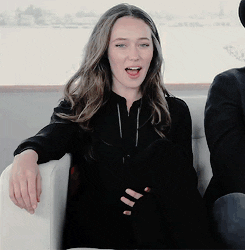 X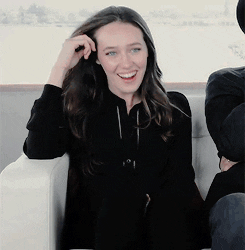 X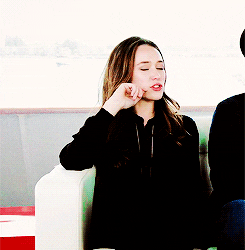 X
X
X
X
L I K E S
✦ Writing ✧ Journalism ✦ Photography ✧ Big sweaters ✦ Rainy/cold weather ✧ Horror movies ✦ Hot showers ✧ Flannels ✦ Coffee ✧ Hugs ✦ French Bulldogs ✧ Thrift shopping ✦ Collecting coffee mugs ✧ Painting ✦ Traveling ✧ Museums ✦ Hiking ✧ Sports
D I S L I K E S
✦ Arrogant attitudes ✧ Dark chocolate ✦ A lot of alone time ✧ Uncultured minds ✦ Disrespectful people ✧ Noodles ✦ Dressing up formally ✧ Chocolate desserts ✦ Sushi ✧ Milk ✦ Cleaning ✧ Pasta ✦ Being cold ✧ Bad breath
H A B I T S
✦ Spends hours in her photography studio – often forgets to eat because of it

✧ Speaking back to authority whenever she feels as though they are abusing their power – has landed her in overnight hold several times

✦ Cannot survive without a cup of coffee in the morning – normally she makes her own cup at home but if she's running late, she'll pick something up on the road
W E A K N E S S E S
✦ Reserved | Rhys has moved around so much in her lifetime that she's never really had the time to really get to know people. So, while she has an outgoing personality, there's so much she doesn't share with people because for her, there's no point in putting so much effort into getting to know people if she's just going to have to leave again.

✧ Creative | Rhys is pretty different than the rest of her family. They're a lot more logic thinkers while Rhys strives in creative atmospheres. That's not to say she's any less logical than they are – she simply prefers using art and the right-side of her brain more than the left and logic. Rhys is very intelligent but chooses to express her emotions, knowledge, and intelligence in less conventional ways.
S T R E N G T H S
✦ Disciplined | Rhys is a military brat. Her father is a marine and her mother in the navy. She's learned from a young age how to be obedient, how to be respectful and, how to be a strong person. She is discipline but she still has a fire in her that hates authority who abuse their power.

✧ Creative | Rhys has a colorful soul, as she likes to say. She sees so much in others; everyone to her has so much heart and so much potential. She expresses herself with photography mostly, but her passions include writing, painting and singing. Her photography is stunning, capturing sides of people, nature and life that can be unseen by the naked eye. She enjoys mostly taking candids of people; taking pictures that capture natural beauty without any type of facade.
G O A L S
✦ Intern | Rhys currently interns at a publishers office but she also wants to start working/interning at a woman's shelter as she wants to one day work with battered and abused woman.

✧ Travel | Rhys wants to pack a bag, charge a battery, buy a plane ticket and leave. She has a dream of backpacking around the world, not just Europe, with nothing but a backpack on her back and a camera in her hands. She wants to capture the beauty of unseen worlds everywhere around the world.
A S P I R A T I O N S
✦ Non-profit | Rhys wishes to start a non-profit organization that provides battered and abused woman a safe refuge from the violence in their lives, as well as provide additional on-going education and skill training so women can learn to be more independent and self-sufficient.

✧ Photography | While Rhys wants to start a non-profit for women, her true passion is photography. She hopes to one day have her own studio to work out of and have a company where she can dedicate her time to her art.
P H I L O S O P H Y
---
---
" QUOTE"
― WHO
---
---
█
█
█
█
█
█
█
█
█
█
█
█
█
█
█
█
█
█
█
█
█
█
█
█
█
█
█
█
X
▌
▌
▌
▌
▌
▌
▌
▌
▌
▌
▌
▌
▌
▌
▌
▌
▌
▌
▌
▌
▌
▌
▌
▌
▌
▌
F A M I L Y
X
&
X
S I G N I F I C A N T
X
F I G U R E S
X


Owain Griffith | 51 | Father | Marine General | Overseas



X


Nia Griffith | 48 | Mother | Retired Navy Commander | LA



X


Madoc Griffith | 26 | Brother | Navy Third Class Petty Officer | Spain



X


Pryce Griffith | 22 | Brother | Actor | LA
H I S T O R Y
Owain was merely a recruit when he met his future wife, Nia. The two were fresh implants at Boston College, having signed up for a student exchange program. This was Nia's first year in America and her first year at college – this was Owain's third year in America and in college. He had seen signed for Armed Forces Recruitment being held on campus and learned of the benefits, he decided he wanted to join in order to gain citizenship to America. He had just left a meeting with a recruiter and was high on the rush of signing his life over to the military; so, he didn't notice Nia as he was walking away from booth and walked right into her. She yelled at him to pay attention to where he was going, but almost instantly he fell in love. Stunned by her beauty, Owain was at a loss for words. Owain mustered up an apology and within the same sentence asked her out, the rest became history.

Owain spent many years in the force, until Nia decided she too wanted to become a citizen and enlisted into the marines. Today, Nia is retired while Owain is not. Through the many years that Nia and Owain have been in the armed forces, they had plenty of months and even years when they would never cross paths. Much of Owain and Nia's starting relationships were spent talking to each other and loving each other through Skype and through hand written letters. It wasn't until they finally were both on leave for a short period of time that they decided to solidify their relationship. Nia and Owain didn't have an engagement or even a real wedding – the two quickly took to town hall one afternoon and married there as to not wait any longer. That same evening, their first son was conceived. Due to the pregnancy, Nia was forced to take a leave from the navy and was stationed with Owain in Germany, where their first son, Madoc, was born. After a few years, Madoc was sent to live with his grandparents back in Wales as both Nia and Owain went back on duty. Four years later, after another short leave, Nia was pregnant again with their second son, Pryce. They stationed in Brazil and that's where Pryce was born. He, too, was sent to live with his grandparents in Wales. Lastly, came Rhys. She was born in Australia and was also sent to live with her grandparents. When Rhys turned 6, her mother retired from the Navy and decided to spend the rest of her time as a full time mother. For the rest of their lives, they've been following Owain around on his accompanied tours and whenever he cannot be accompanied, they stay in their last location until it's time to move again. The family has moved around a considerable amount, from all over the country to all over the world.

The Griffith family has been living in California for two years now. Owain's most recent tour is an unaccompanied tour and the family was forced to stay behind. Currently living at home is Nia, Rhys and occasionally her brother Pryce. Pryce had a lucky break when he moved out to LA and was signed to a few tv shows and has become a small time actor – although, the show has picked up ratings and Pryce is becoming well known around the nation. Nia has become a fulltime real estate agent now that the kids are grown and has started her own estate company. The family is close, despite the fact that everyone does their own thing. The siblings are the closest of three siblings and talk daily if possible. There used to be a lot of animosity within the family as the kids were growing up. There was never a sense of stability for the kids and they used to be angered by this. They wanted to stay up but it never seemed plausible. After a while, the children learned to embrace the moves and made the best of every situation, no matter how much they hated being in a certain city or how much they didn't want to leave another. Through this, all three siblings have grown close and nearly inseparable.

Despite coming from a loving and well taken care for home, Rhys has found herself in a bit of trouble once or twice now. When Rhys was 13, the Griffith family was living in Spain. Rhys was becoming a fine young woman until she found herself in the wrong crowd of friends. Rhys became involved with drugs, alcohol and boys from a very young age. Within her group of friends was a young man named Rafael, who was 16. Rhys became involved with Rafael, and at the very young age of 13, Rhys lost her virginity to this boy. She got pregnant. Rhys hid her pregnancy for several weeks but about 3 months into her pregnancy, her parents learned the truth. While they were devastated that their daughter had gotten pregnant, Rhys was adamant about keeping the baby. A month later, Rhys had a miscarriage and lost the baby. She plummeted into a deep depression. Rhys did months of rehab for her drug and alcohol problem and therapy for her depression. She was able to beat her addictions and hindrances but was still being chased after by Rafael. It caused a lot of turmoil in the Griffith family but when the Griffith family moved to California, Rhys was able to get her fresh start. She's happy now – this is different for her and her family. For so many years, she suffered deeply and while this secret is buried deep back in her closet, she doesn't let it get to her now. Many don't always get why Rhys is always so happy all the time, but her family understands. She's getting better and by her being overly happy all the time, it helps her cope, as does her photography and painting.

The Griffith family is now currently spread out all through the world. The whereabouts of Owain Griffith are unknown as his deployment has a high security clearance level. Madoc Griffith is stationed in Spain on his second deployment. Pryce Griffith is currently living in Los Angeles and has been going between his home and his parents' home, and lastly Rhys has been living with her mother.



---
---
---
---
What's your life here at The Brentwood School?
"It's my second year here at Brentwood."
What are you most looking forward to this year?
"New year, new experiences and new people. Every year, something new happens so I'm pretty excited to see how life unfolds his year."
What group or clique are you part of and how do you feel about them?
"I consider myself an artisan. My friends think I'd fit better in the Royals group but I feel at home as an artisan, I can be myself."
Are you happy with your place on the social ladder? Or would you like to be a part of any other clique, if so, which and why?
"Yeah, I think for the most part I am. There are some of the kids in the artisan group that think I should be in the Royals as my family name and worth makes more sense there but I don't agree. I like where I am."
Are you apart of any teams or clubs?
"I've dabbled in a few clubs here and there but I'm still scoping out my possibilities."
---
---
O T H E R
Fᴀᴄᴇ Cʟᴀɪᴍ ✦ Alycia Debnam-Carey
Pᴏʀᴛʀᴀʏᴇᴅ Bʏ ✧ Chandz

ⒸⓄⓅⓎⓇⒾⒼⒽⓉ ⓌⒶⓇⓃⒾⓃⒼ

character basic form © aurei
modified form ઽ૮૨Α
modified form for this roleplay : Chandz
---
---