Without darkness there would be no light...we can't be ignorant to the dark, we need to embrace it as much as we do the light.
---
---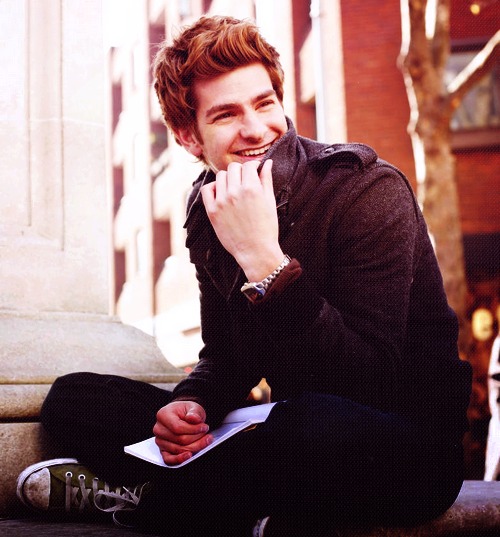 Name:
Alexander-Erik Andersson.

Nickname:
Alex and Erik.

Age: 20.

Sexuality: Heterosexual.

Hometown:
Somewhere within Sweden.

Occpation:
He was a student studying Business, although he hated it, and worked as an intern at a local business company in order to earn college credit and work experience, and as a waiter in order to actually earn money.

---
---

Likes:
-Chatting.
-Freedom.
-Relaxing.
-Sleeping.
-Individuals.
-Hanging out with friends.
-Happiness (of himself and especially others).

Dislikes:
-Boredom.
-Ignorance.
-Conformity.
-Restrictions.
-Being mocked.
-Embarrassment.
-Pompous people.

School of Magic:
The Light.

Special Power:
Alexander has the power of Photokinesis, or, light manipulation. As of yet his powers are still quite weak and he can only use them for more evasive purposes, such as flashing bright light in a targets eyes to temporarily blind them for a quick get away. He can also use his light manipulation to make him slightly levitate, and to generate light of a wide spectrum of colors. His powers still have a lot of room to develop in terms of offensive purposes, and to be built upon from what he already has.

Strengths:
Alexander is quite lacking in many skills, much to his dismay. However he is quite the adequate chef, having a good palette of tastes and above average ingenuity with the ingredients around him, but he doesn't really recognize this as a strength. Another one of his strengths could be his calm, although sometimes passive attitude in times of arguments, conflict, and danger. His calmness in times of danger not only provides him with the capability to make rational efficient decisions quickly, but it also helps others calm down as well.

Weaknesses:
Alexander has all the weaknesses, all of them. But in all seriousness one of his weaknesses would have to be his lack of self confidence in himself, as he sees himself as someone who's lacking and used to see himself as someone who wouldn't amount to anything in life, and may even still see himself that way even after being granted these powers. Another one of his weaknesses would be that at times he can get too laid back allowing people to walk all over him. A final weakness of his could be his friendliness and willingness to help people, which others can take advantage of.

Fears:
-Death.
-Humiliation.
-Getting hurt by others close to him.
-Not being able to help someone in their time of need.

---
---

Personaltiy:
|| Lazy | Relaxed | Friendly | Insecure ||
||Passive | Kind | Absent Minded | Caring ||

Alexander is a rather friendly guy, he enjoys forging close bonds with others, getting to know other people, and enjoying his time with others. As such, he generally tries to start up conversations with others at any given point in time. However, if he feels as though the person he's speaking to doesn't feel comfortable with him bugging them he's likely to stop immediately and just wait until they're more comfortable, while still remaining pleasant to them with no hard feelings. Alexander loves to help others out, especially those he really cares about, wanting to make sure that they feel as good as possible. His friendly nature can get on others nerves at times, as people can feel as though he's smothering them with attention overtime, however, if they simply tell Alexander that their feeling that way, the likelihood of him stopping is practically one hundred percent, although he may accidentally stop talking to them all together in the end just due to his fear that he'd be annoying them whenever he spoke to them.

Alexander is a very laid back, casual, and passive person. He enjoys simply relaxing, doing things such as lying down, sitting, going for small strolls, and especially enjoys doing these things outdoors. If the weather is nice one could find him sleeping outside, having accidentally fallen asleep after getting extremely relaxed. He also enjoys swimming, or perhaps floating would be a better word, in any body of water he can find, just loving the feel of calm water on his skin as he floats without a care in the world. He's rather absent minded, finding himself simply daydreaming constantly, as if he's lost in his own world.

Although Alexander may be quite friendly and relaxed most of the time, he finds himself plagued with a plethora of insecurities about himself and his inadequacies. His primary insecurities are when it comes to his personal skills and such, he sees others with exquisite skills in multiple different areas, all so much better than him that he finds himself down in the dumps. He has no great talent that makes him special, or even any hobbies that he can identify by. Not only that but he has several insecurities about his relationships with others, wondering if they truly care for him, or if he's just irrelevant to them, he doesn't want to feel lonely and doesn't want to get hurt by the people he's close to. Other than that he also has some small insecurities about his body, but they're not as intense as his others.


---
---

History:
Alexander had lived a quite normal, extremely boring life. He was born to a family of five, his parents and his two siblings, a brother and a sister. He got along relatively well with his siblings, having conflicts with them as is to be expected; although he didn't get very much attention from his parents, he didn't mind much, being fine with just idly sitting by and watching as his parents focused on his older sister and younger brother. His grades in school were average, he never really got extremely high grades, but it wasn't like he was flunking either, he casually just floated between the two extremes.

Once it was time for Alexander to go to college he was unsure of what to do exactly, he had no ambition, no goals, no dreams...he needed to go to college in order to get a job to provide for himself financially, but he was beginning to fret that he would never have control over his life. He eventually decided to major in Business, he despised the idea of it but he didn't really have many other options seeing as Business was stable to get jobs in, and it gave adequate pay. He interned at a company that promised him a cubicle job once he got a degree, but it didn't give any pay until then so he also ended up with a job as a waiter, ending up despising both jobs. He hated being bossed around by pompous "colleagues" asking for coffees and what not and inconsiderate people that he had to serve as a waiter.

When the demons had attacked Alexander was actually at the restaurant he worked at, serving an arrogant couple that he loathed. However, he wasn't glad that an apocalyptic scenario was what got him out of working. He had ran once the demons started breaking into the restaurant, starting killing those inside of it. The gore and destruction was horrific...but there was nothing he could do. He had started running with tears in his eyes, unsure of where to go, eventually he snapped out of it after a demon slashed his back, tearing through the cloth of his shirt and his flesh, and started trying to choke him with his tie, he managed to escape the demon, taking off the tie and watching as it flew back.

Once he had his chance he ran to the kitchen, where the chefs, waiters, waitresses, and the manager were beginning to block the doors. A few customers had made it in too, including the annoying couple. He was horrified, and could feel a burning pain from his back as he continued bleeding. The demons were making progress on destroying the doors, and Alexander knew they were going to break in...he contemplated just letting them at him, falling unconscious to let them finish him off, but he wouldn't allow it. He bolted over to the walk in freezer once time was almost up, shutting the door behind him and panicking, he would let others in but it was too late. He tried to contain his breath as he heard their terrified screams, and although he managed to do that he couldn't stop the tears.

He tried tending to the wound the demon inflicted on him, he looked around the room for something he could use as a bandage, and once he found nothing simply took off his shirt and used that, and although it helped slightly he could still feel the horrendous pain, and his decision to use his shirt made everything colder in the cold walk in freezer. Soon the noises of the demons and the shrill screams of the people faded away, but Alexander stayed in the freezer. He could feel his vision fading and blurring, everything turning dark as he felt himself drifting away. His vision was almost completely blacked out until suddenly, almost out of nowhere light shown through. An ancient seeming man with stark blue eyes gave him a proposition he couldn't refuse, a chance at survival. He was confused at how he managed to get into the freezer, to appear before him...but he didn't have much of a choice.

The man had taken him to a cavern after he recovered from the cold, had his wound treated, and received a garment to wear to replace his shirt. There were other people there, other survivors. He knew his family were all most probably dead. The fact traumatized him, but he knew he had to accept the reality. Once in the cave the man performed an odd ritual on them, which he thought was to help heal their wounds and such, but it turned out to be much more. The surge of energy and power was too much for him, causing him to faint completely. But when he woke, he heard what they had to do.

Now in the present Alexander is embracing life more and more, their sorry situation feeling as if it gave them more freedom than he ever had before. He knew that there were still serious responsibilities and they had to change the past in order to fix the future, and that he still had much to learn and improve with his powers...but for some reason that didn't change anything...yet...

Other:
N/A