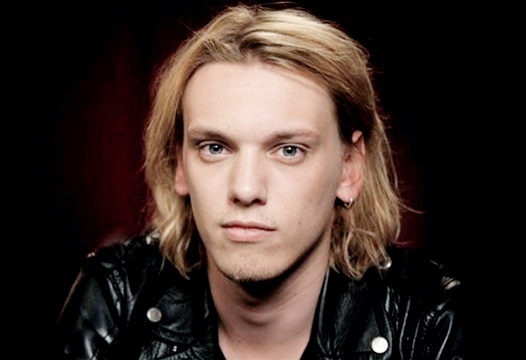 Wear sunscreen
---
---

Name:
Darren Conway
Nickname:
You're more than welcome to think of one
Age:
19
Sexuality:
Straight
Hometown:
Edinburgh
Occpation:
Retail Assisstant is the official title. Check-out Boy in other words

---
---
Likes:
Autumn
Cheeseburgers
The Highlands
Cake
Sunshine
Ready Meals
Dislikes:
Rain
Bagpipes
His job
Bad Manners
Daytime TV
Cooking
Reading

School of Magic:
The Psychic

Special Power:
Telekinesis. Darren has the ability to control objects with his mind. His accuracy is a little off sometimes, so the big stuff can wait a while

Strengths:

Playing the guitar
Listening
Remembering information
Writing music
Weaknesses:
Cannot cook to save his life
Daydreams a lot
Can be too involved in a personal project
Zero-combat skills
Fears:
Loneliness
The Oceans
Failure
---
---

Personaltiy:
Darren is pretty self-confident and rarely doubts his own abilities, although he has been known to question himself on rare occasions. He thinks he knows who he is as a person and isn't afraid to say what he thinks; because of this, he can come across as being a little arrogant at times. Despite this, he doesn't actually mind being proven wrong, he actually kind of enjoys it and sees it as an experience to learn from. He also has a brutally honest streak and doesn't sugarcoat anything, telling it as he sees it, regardless of who he might upset.

Darren has no bones about making the hard decisions, basing them on what his head is telling him, rather than what his heart is telling him. That's the way he is with most things, going on logic and what he knows will work rather than what feels like it might work. He's not completely heartless though, far from it in fact, just he finds emotional thinking clouds his judgement. This way of thinking makes it pretty hard for Darren to express himself emotionally, making relationships pretty difficult. Instead, he will retreat to his proverbial corner and begin playing his guitar. He's more likely to play a piece of music for someone rather than tell them verbally how he feels.

His sense of humour is pretty sarcastic and dry. Even his closest friends have struggled to tell when Darren is being serious and when he's being sarcastic. He does have subtle ways of letting you know if he's kidding, a small smile/smirk the most obvious one. Darren places a high value on loyalty within a group and is loyal to the people he deems to be worthy of his loyalty and respect.

---
---

History:
Darren grew up as an only child, living with his parents in Edinburgh, Scotland. He's always been told he took after his dad personality wise, and while he can usually see where most people are coming from, he likes to think he's not as distant as his dad was. His parents never put any great pressure on him to be, for want of a better term, 'successful', leaving Darren to coast through life, finding his own feet. Both his parents were very direct people, so it can be assumed that's where Darren got it from. He grew up in a household where showing affection wasn't the norm although it was a fairly happy household.

Having no great pressure to do anything greatly meaningful with his life, Darren left school as soon as he got his Highers and got himself a job. The pay's never been great, but it was enough for him to get by, paying rent to his folks and helping out where he could. Once he had a car that actually worked, he began taking weekends away to the Highlands, where the family had often gone on their holidays when Darren was younger. He enjoyed these weekends away, and having no real commitments to anyone but his parents, who really didn't mind where he was so long as he was safe and alive, he could take himself away whenever he liked.

It was one of these weekends away that saved his life, or so Darren believes. Darren was in the middle of nowhere when he saw the demons attack. Not finding the prospect of being dinner all that attractive, Darren ran, searching for the caves he had found once as a child. He hid there, with the bag he had packed for a few days until he began to run out of food. During his time in hiding, Darren discovered he could make objects move with his mind. He would find himself staring at a pebble then it would go jumping off. He tried to make one fly into his hand but ended up hitting himself in the face, so he decided to save that trick for later. With his food running low, Darren ventured outside to see what food he could scavenge from whatever the demons had left behind. That was when he saw the mysterious figure. Relieved at finding another survivor out in the wilderness, Darren began to follow the man as the man explained what was going on and what was going to happen. Hopefully.
Other:
N.A