Name:
Reginald Underton
Age:
31
Gender:
Male
Race Preference:
Human
Densetsu Mark Ability:
Adrenaline boosting
Appearance:
As well as what is seen in the picture below, he has a pair of smart, black,and sensible shoes, as well as a few gold rings on his left hand, and a pair of white suit trousers.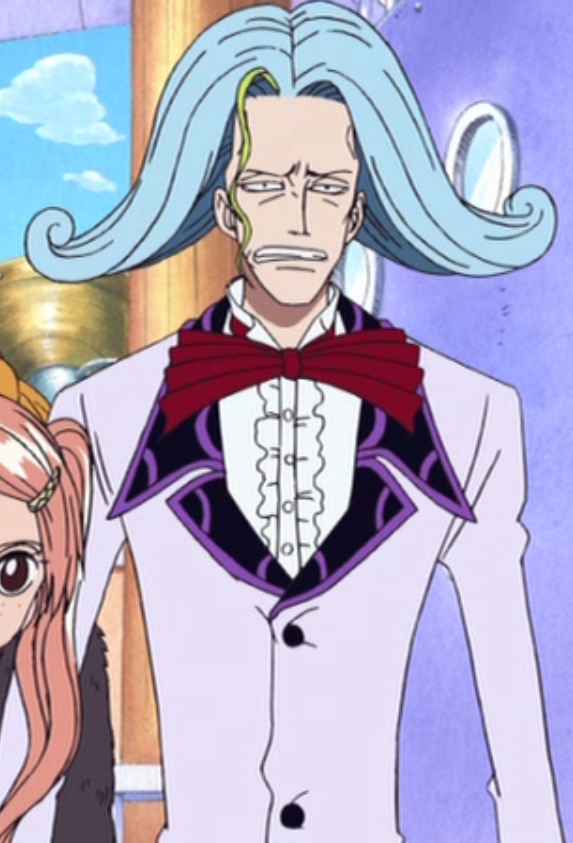 Personality:
Although extremely obnoxious, cocky, and arrogant, Reginald is fairly charitable and kind to those less fortunate than himself, often handing out checks to every sob story he hears, and his rapier to anything that money cant solve.
This does not extend to those living quite comfortably like himself however, where his usual arrogance and obnoxious nature work at their full swing, often carelessly deciding they can easily pay their way out of it.
His also immensely proud of his fencing skills, and would never hesitate to say so, and is extremely sensitive when someone disagrees with his skills, often ending up in a demonstration or a sulk.
He is also surprisingly lonely, having no one to really interact with as a friend, though ironically has a few loyal servants that work for him, never noticing how much work they do for him and the amount of care they put into it.
History:
Reginald is your typical spoiled rich kid growing up, all the toys he wanted, servants at his beck and call, going to a private school, taken everywhere in a limo, the usual typical situations of a wealthy family, including barely being registered by dear old mum and dad. He also revealed in it not too subtly of-course, and let everyone definitely know, but that was to change one day after high school.
After some argument with the limo driver, most likely something trivial, Reginald stormed off by himself, much to the drivers dismay, until he came across a homeless lady begging on the pavement. Usually Reginald would be his typical old self and walk past and an odd thought randomly crossed his mind; what if he had lost all his wealth?
Reginald was puzzled on where the question came from, but now that he thought of it, he too would be in same situation as this random hobo, to which he suddenly gave a handful of bank notes before returning to the limo.
From that day forth, Reginald became more charitable and kind, turning into a philanthropist of sorts as he spent a most of his time assisting charities and folks less fortunate than himself. He also began taking up fencing as a means of a hobby in his spare time which he took a liking to, and ended up being the second focus in his life. To this very day he still continues to do charitable acts and fencing practice, even after the discovery of the odd mark on his back, having set up his manor to house those from the demons outside.
Weapon Preference:
Rapier
Special Abilities:
As well as being filthy rich and an experienced fencer, Reginald also has the mark ability to gain more speed and strength the more adrenaline is pumping through his body, making that the more active and thrilled he is, the more powerful he becomes. However if all the excitement subsides, forced to slow down to a much lower rate, stop or is held in place, he's simply back to being just a rich fellow that can do some fencing again.
Theme Song:
The Legend of Zelda: Phantom Hourglass - Lineback's Theme