"In every generation, there is a chosen one. She alone shall stand against the vampires, demons, and forces of darkness. She is the Slayer."
Breanna the Vampire Slayer, has definitely had a hard life. Hell, that's why she's called "the troubled slayer". To get away from that hard life, she moved to San Diego. Little did this young Slayer know, that the city her and her older sister decided on, was built right over top of a Hell Mouth! Breanna's going to definitely be put through some heavy obstacles. Her long lost childhood friend would be going to the same high school as she would be enrolling in, she would meet a jealous slayer, who would do anything to push Breanna out of the picture, she's going to meet a "fabulous" warlock, she's going to encounter two ensoulled vampires and on top of all that, she had a young, sexy teacher as a watcher! How will Breanna deal with her new friends, and her new enemies? Oh, and who could forget the sidekick and the school bitch?
... Not me!~
After Buffy died (for
real
), Spike decided to stay with Angel, after the fall of Los Angeles. And after Wes, Fred, Cordelia and Lorne died, Angel became extremely upset and agreed to joining Spike. Angel, Spike, Gunn, Faith and Illyria joined forces with Xander, Willow and Dawn. However, their group separates, one by one. In 2007, Dawn gets married, but still loves Xander, and Xander still loves Dawn. This causes somewhat of a disturbance when around each other. Dawn also has less time for the group, and puts more time towards a family she wants to make with a man she thinks she loves. Xander gets upset and starts sleeping around, drinking, basically meaning he goes off instead of helping out the group. In 2009, Gunn and Faith go out on patrol and find a cave, where they suspect a group of vampires may be hiding out, but there are a lot more than they expected. They managed to kill ¾ of the vampires, but Gunn got cornered then turned. Faith not being able to do anything, had no choice but to run. Gunn joined that group of vampires, and now they named him leader. They're always going after the broken up gang. After that incident, Faith quit the group, thinking that if something like that were to ever happen again, then she wouldn't be able to protect her teammates. Faith turned bad once more, and still commits crimes to this day. She spoiled in riches, but only from thievery. In 2013, Willow turned dark again after quite a few series of unfortunate events. Her mother got cancer, her girlfriend cheated on her and she discovered that her girlfriend was pregnant. Willow began visiting her magic dealer,
Rack
, yet again. She went dark once more, and had to be stopped again. Willow went and hid out in her apartment for a very, very long time and practiced white magic all by herself. Also, Dawn had a baby girl that year, so she was no longer able to be involved with the gang at all. That just left Angel, Spike and Illyria, and Illyria left them in 2014, just disappearing. After everyone left, Angel and Spike were slaying vampires everywhere they went, looking for the new Hell Mouth... then they came across San Diego and discovered that the Hell Mouth was-- you guessed it-- under a high school.
Again.
Things to know about this roleplay;
Vampire's have normal human faces but their vampire face looks much different.
Vampires die when impaled in the heart with a wooden object, beheaded, exposed to direct sunlight or consumed by fire. Holy objects and garlic do harm to vampires as well.
Vampires must be invited in to someone's home before entering. (Read more.)
Vampires do not have a reflection. They cannot see themselves in the mirror, on any type of glass or even water. They can, however, be seen in photographs, daguerreotypes and video tapes. There are certain dimensions that vampires can have a reflection.
THEY DON'T SPARKLE.
Main Characters:
Breanna the Troubled Vampire Slayer (Female):
TAKEN
by xLevesquex
Jack the Long Lost Childhood friend (Male):
TAKEN
by deathrisesagain
Kalare the Jealous Vampire Slayer (Female):
TAKEN
by Sly_Mafia
Sho the Teenage Warlock (Male):
TAKEN
by DancingRomani
Cassandra the Trustworthy Sidekick (Female):
TAKEN
by Darkie
Spike the Legend (Male):
TAKEN
by Mashotu
Angel the Cursed Vampire (Male):
Reserved
for faeriebreath
Maggie the Queen Bee (Female):
TAKEN
by Polka
Andrew the Young, Sexy Teacher/Watcher (Male):
TAKEN
by deathrisesagain
Side Characters:
(Not in order)
Faith the Bad Slayer (Female):
TAKEN
by Polka
Gunn the Lost Soul (Male):
OPEN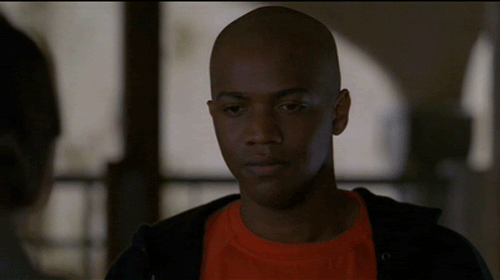 Xander the Humorous Ex-Sidekick (Male):
OPEN
Illyria the Merciless Old One (Female):
OPEN
Dawn the Widow (Female):
Reserved
for meeeee
Ashley the Depressed Kid Slayer (Female):
TAKEN
by Sly_Mafia
You can still make some side characters and if you have an idea for another main character, just PM me.
Character Sheet: (*) are required fields.
Code: Select all

[center][img]GIF or IMG here[/img][/center]
[center][size=200]*Name:[/size] (fontmeme.com or just typed out, up to you)

[size=200]*Age:[/size] (if you're Angel, then put 266. if you're Spike, then put 139. the teacher/watcher is 25 and the rest have to be ranged between 15-18, though 16 is preferred. as for the side characters, just ask me and I'll give you their age.)

[size=200]*Gender:[/size] (if it says "male/female" on the role you'd like to pick, then you can choose what gender you are. the rest, follow the gender you are assigned to.)

[size=200]*Role:[/size] (simple. which ever role you chose, just put it here.)

[size=200]*Birthday:[/size]
[hr][/hr][hr][/hr]
[img]GIF or IMG here[/img]
[hr][/hr][hr][/hr]
[size=200]*Likes:[/size] (at least 5.)
✔
✔
✔
✔
✔

[size=200]*Dislikes:[/size] (at least 5.)
✖
✖
✖
✖
✖

[size=200]*Fears:[/size] (at least 3.)
☠
☠
☠

[size=200]*Weaknesses:[/size] (at least 3.)
[b]-[/b]
[b]-[/b]
[b]-[/b]
[hr][/hr][hr][/hr]
[img]GIF or IMG here[/img]
[hr][/hr][hr][/hr]
[size=200]*Height, Weight & Build:[/size] (build means curvy, slim, fit, obese, etc. and I'm pretty sure you know what height and weight means.)

[size=200]Appearance Description:[/size]

[size=200]*Personality:[/size] (doesn't have to be too long, but long enough to have a good description on what they're like.)

[size=200]Crush:[/size] (if you have one.)

[size=200]*History:[/size] (if you are Angel, Spike or any of the side characters that already existed in the original show, then you could always just copy and paste their wiki page if you're too lazy. others, it has to be at least two paragraphs, don't care what size.)
[hr][/hr][hr][/hr][/center]
[right][img]GIF or IMG here[/img][/right] [size=200]Extra:[/size] (anything else goes here.)

Rules
1. No god modding, meta gaming or power playing.
2. No trolling, though that is most likely obvious.
3. Sexual content is allowed. Can't handle it? Too bad. Keep it PG-13.
4. At least 5 sentences please. I can respect if you don't have very much to say, but if you have less than 5 sentences worth to say, then just don't post at all and wait.
5. Be OOC active and posting active. I will send you a notice, if I get not response in a certain amount of time or you don't post, then I'll give your role to someone else.
6. Must reserve a character before making one. Reservations last 48 hours. I'll send a message after 24 hours and if I don't get a character sheet or response before the 48 hours is up, your character reopens.
7. You can reserve more than one character, actually it is quite recommended. But please don't reserve all of the awesome roles.
8. You can ask to change the FC, but not the ones in the Side Characters, since they were already on Angel and/or Buffy. If I chose a FC for a character, then I'd like to stick to that one, but if you can still ask for a new FC.
9. NO SPARKLY VAMPIRES PERIOD.
Taking place in...
This is where the Hell Mouth lives... oh, and probably you too.
Arcs are bundles of posts that you can organize on your own. They're useful for telling a story that might span long periods of time or space.
There are no arcs in this roleplay.
There are no quests in this roleplay.
Here's the current leaderboard.
There are no groups in this roleplay!
Welcome home, Promethean. Here, you can manage your universe.
Arcs are bundles of posts from any location, allowing you to easily capture sub-plots which might be spread out across multiple locations.
You can create Quests with various rewards, encouraging your players to engage with specific plot lines.
Settings are the backdrop for the characters in your universe, giving meaning and context to their existence. By creating a number of well-written locations, you can organize your universe into areas and regions.
Navigation
While not required, locations can be organized onto a map. More information soon!
There are no groups in this roleplay!
By creating Collectibles, you can reward your players with unique items that accentuate their character sheets.
Once an Item has been created, it can be spawned in the IC using /spawn Item Name (case-sensitive, as usual) — this can be followed with /take Item Name to retrieve the item into the current character's inventory.
Give your Universe life by adding a Mob, which are auto-replenishing NPCs your players can interact with. Useful for some quick hack-and-slash fun!
Mobs can be automated spawns, like rats and bats, or full-on NPCs complete with conversation menus. Use them to enhance your player experience!
Current Mobs
No mobs have been created yet.
Locations where Mobs and Items might appear.
You can schedule events for your players to create notifications and schedule times for everyone to plan around.
Add and remove other people from your Universe.
The Forge
Use your INK to craft new artifacts in Buffy the Vampire Slayer: A New Generation. Once created, Items cannot be changed, but they can be bought and sold in the marketplace.
Notable Items
No items have been created yet!
The Market
Buy, sell, and even craft your own items in this universe.
Market Data

Market conditions are unknown. Use caution when trading.

Quick Buy (Items Most Recently Listed for Sale)
This is where the Hell Mouth lives... oh, and probably you too.
Discussions
Topics

Replies
Views

Last post
Most recent OOC posts in Buffy the Vampire Slayer: A New Generation
There have been no posts in the OOC topic for this roleplay!