Name:
Andrew O'Conner
Age:
25
Gender:
Male
*Role:
Teacher/Watcher
Birthday:
November 10th
---
---
---
---
Likes:
✔ History
✔ Reading
✔ Hamburgers
✔ swimming
✔ Spiders
Dislikes:
✖ Vampires
✖ Tomatoes
✖ Spinach
✖ Cats
✖ Computers
Fears:
☠ Failing at his family's oath to protect the slayers
☠ Being turned to a vampire
☠ his loved ones will be caught up in the mess
Weaknesses:
-
Overly protective of his family, friends and the slayers, so overly protective that a good chance may slip by.
-
Refuses to ask for help from other watchers
-
the smell of a good hamburger joint
---
---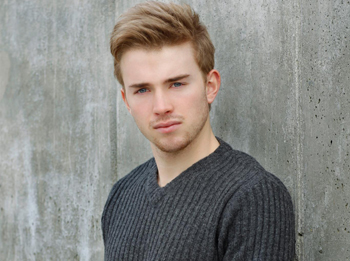 ---
---
Height, Weight & Build:
Andrew is 5 feet 11 inches tall, weighing around 150 pounds. He's slim, but fit, with a runners/swimming body.
Appearance Description:
Andrew has dirty blonde hair and blue eyes. His hair is usually kept brushed, but every now and then may be a mess. He doesn't look like he's 25, but he is. Andrew usually dresses nice, with a nice shirt, a sweater, and nice trousers.
Personality:
Andrew is nice guy, friendly and trustworthy. Everyone had always found it easy to speak with him. Though he's nice, doesn't mean he'll let you get away with things. Andrew tends to be the hardest in class when students try to make an excuse for not turning in homework or projects.
Crush:
N/A
History:
Andrew came from a decent size family. Two siblings, one brother and a sister. His family has a long line of watchers. They vowed to protect the slayers at all costs, and to bring vampires to extinction. When Andrew and his brother and sister were growing up, it was actually Andrew who showed the most potential as a watcher. When Andrew was 16, his brother was killed by a vampire, a few years later his sister was killed. He believed it was the same vampire that killed them both. His parents ended up dying from a broken heart after having two kids killed.
Andrew went to college to become a history teacher, He was told that there would be a slayer that would show themselves and he was to be the watcher. IT didn't take long for Andrew to narrow down which school that the slayers may be in. Andrew was quickly hired at one of the high schools in San Diego, after needing teachers. He keeps a careful hawk eye on all the kids and other faculty to make sure the were safe.
---
---
Extra: