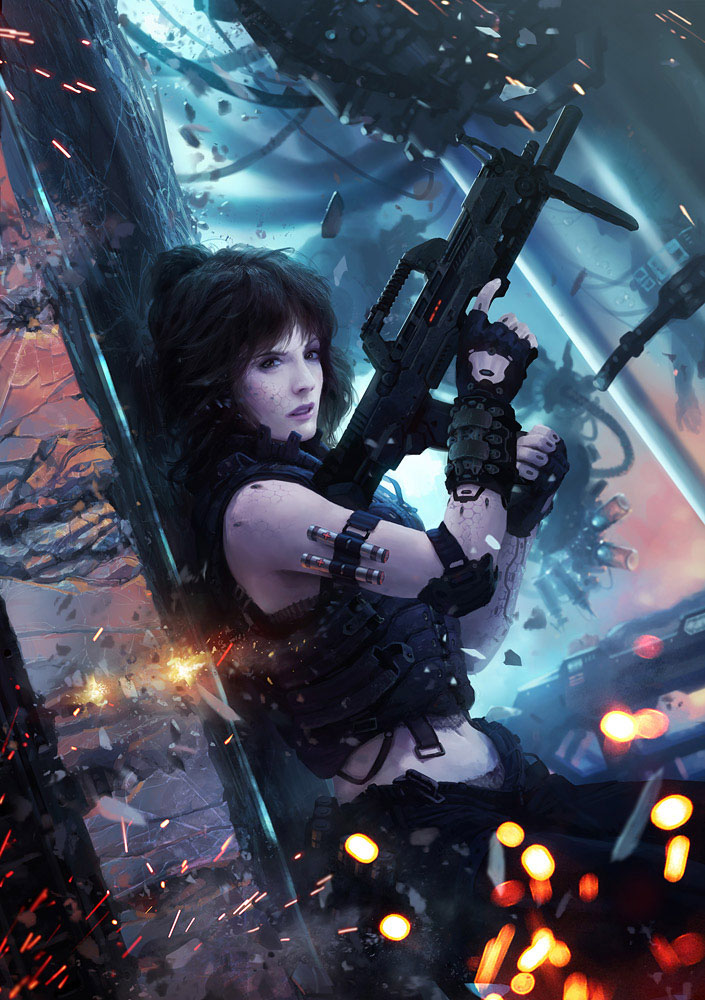 Codename:
Angel
Age:
Thirty
Role:
Medic
Appearance
Rough around the edges and with a decent cardio, like any good soldier would be. Angel stands a mighty fair five foot and eight inches tall, along with a slight athletic build. The medic sports an oily, and curly brown hairdo that drapes all the way down to her shoulders and is often kept in a single, unimaginative pony-tail during medical operations and missions. Her eyes are a deep green, a colour that almost stands out with the woman's light-toned skin that is awfully untainted for someone who has seen combat day in day out, safe for the few unmentionable scars here and there. Angel wears the standard ASIT suit, while off-duty she fancies wearing baggy jeans, loose tanktops and sneakers.
Personality
The medical brains of the team, Angel is a one in a million person that you won't soon forget. Given the fact that, with a job as bloody dangerous as this one, you'll see her more often than your boss. Tough, independent and an overflowing lake of self-respect to boot, Angel is certainly a whole lot different from the usual medics that will fuzz over their patients if they so much as step on a friggin' thumbtack. ASIT members who had the unfortunate luck to be treated by her called Angel a misnomer codename, often referring to the veteran medic as "Doctor Pain", or just "Pain". She's snarky, cynical and not the least bit interested in the fact that your pain feels like you've just been steamrolled for twenty-four hours. Toughen up or don't. Either way Angel isn't going to let you sit down on the job when you still got at least one functional limb and brain cell to work with.
Equipment
Standard ASIT assault rifle and handgun. Angel always carries first-aid medical supplies and a small supply of adrenaline shots to keep the team, and herself, going in heated operations. As for non-combative supplies, the medic always carries around a pack of cigarettes.
Theme Song
Cigar Bar - Frank Klepacki