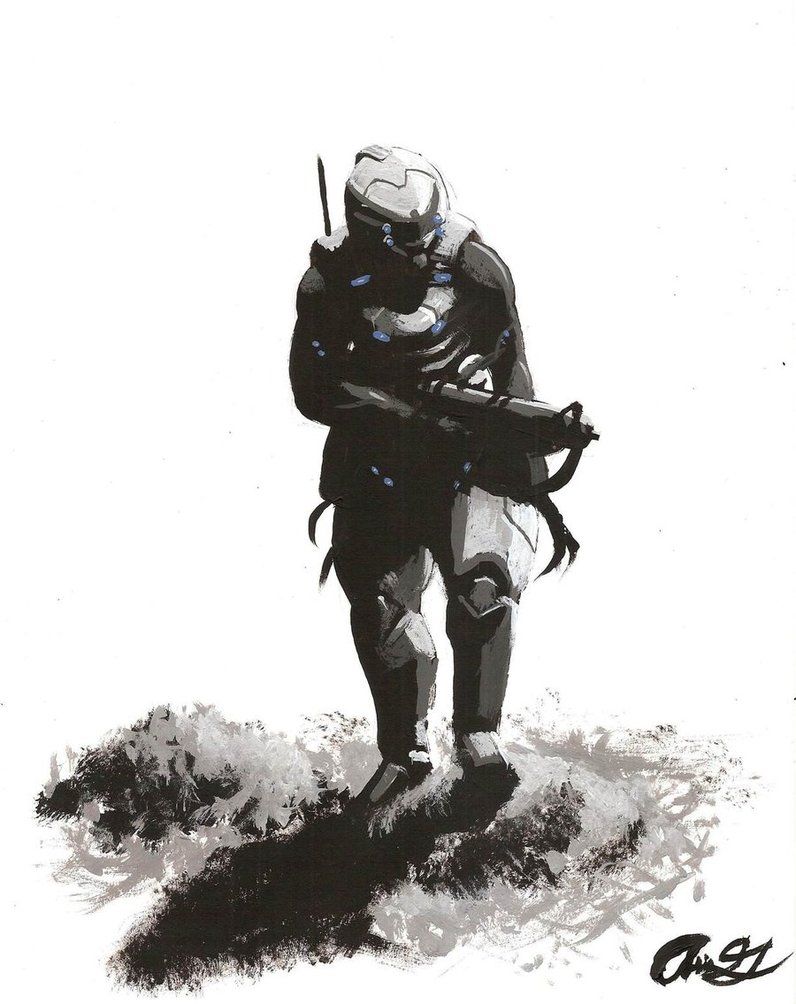 (On duty armour)
Codename:
Bravo, nothing more nothing less
Age:
Twenties
Role:
Bravo, the Non-Specialist Member
Appearance:
Bravo is never seen without their custom modified ASIT armour on, or a form of modified armour equipped. This member of the team is six feet tall in their usual armours, and not much is known about the person inside of it. They seem to have a penchant for silver body armours, with blue detailing.
Personality:
A quiet person who always goes by the book, or at least, listens to the team leader. Bravo has trained in all aspects, not favoring one in particular, and is excellent at working with any one of the team members as a support. Essentially, best as a follower, with the right directions. If anything can be said about their actual personality, it's that they're admittedly shy and mistrustful, even of their own team members. The armour may be useful for its protective properties, but that wasn't the primary reason Bravo wears it at all. As shy as they may be, they are far from cowardly in their field of work. When they speak, they always have a voice distorter on. Their own augmentations are a bit of a sensitive subject with them, and they usually ignore/avoid the questions about it.
Equipment:
Equipped with the standard ASIT Assault Rifle, a stun baton and a supplies and tools pack. Despite being seen in two different kinds of armours, they have a grand total of five fully upgraded and fully functional body armours, just in case...that's what they're spending all their money in, anyways.
(Off duty armour)