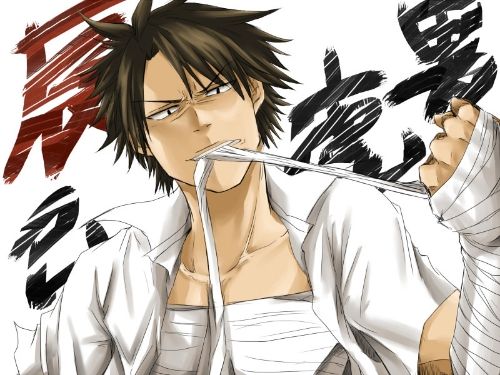 Full Name: Issac Dante Kaine
Age: 21
Hair color: Brown
Eye color: Brown
Weight: 170 lbs
Height: 5'11"
Isolation Category: Witch
Isolation Description: Bone, physical alterations and charms
Family:
Father- Issac Alan Kaine (deceased)
Mother- Megan Kaine (deceased)
Personality:
On the surface Dante is a kind and gentle person, despite the sometimes hard look in his eyes. While he will probably never be the life of the party, he can get alone well enough with just about anyone, even people he hates. Those who don't really know him usually think he is either very shy or antisocial, because when not with people he knows he will be found keeping to himself, either sitting alone in a corner or walking the streets alone. Those who know him well will find out he is very quiet, but also very intelligent, if a little stubborn about some things. While he has no trouble admitting someone else is smarter than him, or can do something better, when it comes to physical things, like knocking down a wall, he usually proves he does in fact know more. Over all you will find that Dante is a very loyal and brave, sometimes to the point of being stupid, person. If someone is in danger he will help them whatever the cost to himself.
Interests: Reading, learning, hiking, gardening, training
Fears: Heights, specifically falling from them
Likes: Hitting the heavy bag, drinking, learning more random information
Dislikes: School, most people, fish
Open to Romance ( x a box) yes [x] no []
Brief Bio:
Dante was born the son of a bone witch but showed no signs of being a witch himself, or having any abilities at all. Despite this his mother raised him as a witch, teaching him the ways of witches and magic, while his father, a police officer, made sure he went to school and learned to defend himself. He was enrolled at a gym when he was 10 and began learning how to box and generally defend himself from, well, whatever got in his way. When he was sixteen his father was involved in a shootout and was wounded. He was taken to the hospital in critical condition, placed in the ICU and moved to a private room within the ICU by the time Dante and his mother arrived. His father would not let his mother do anything to help him because he had never trusted magic. It was Dante who, without meaning to, almost saved his father. Using magic without meaning to he began to heal the wounds, but it was simply too late.
A short time later the normal humans were killed, and then one day he came home from school to find his house on fire. His mother was still inside. Now he lives on his own, a full powered witch, but with little knowledge of how things are supposed to work. He works part time, is going to a community collage but with no real goal in mind for his education, and still goes to the same gym.
Common Appearance:
Normally Dante dresses rather casually. A pair of worn black sneaker and jeans, along with a sleeveless shirt and a long sleeve dress shirt, open, over that. The colors vary by day, sometimes the shirts are white, sometimes green, sometimes black. He also usually has a pair of black fingerless gloves on his hands outside of the gym.