Emilia Rose Harper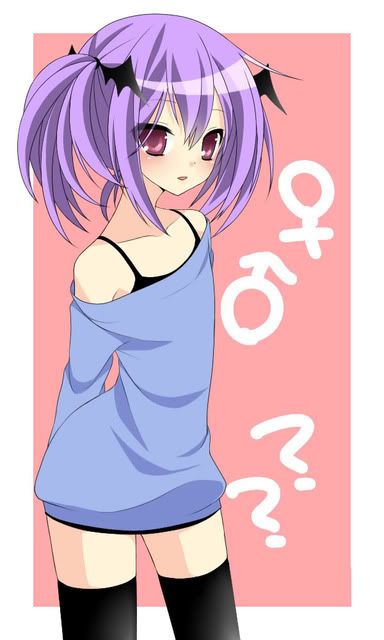 Role
The Keeper
Gender
Female
Age
18
Ability
The ability to know anybody's deepest desires, as well as any other desires, with just a simple touch. However, Emilia is then unable to utter what she has learned to anybody. As well, these desires, if taken too seriously or thought about too much, eventually becomes her own.
As well, like everybody else, she has the potential to learn magic. Of course, this requires teaching, so she does not know any spells right now...
Personality
Emilia knows how to keep her cool. She knows how to manipulate the dark and dirty streets of New York City like a pro. Careful, cautious and organized, she is well aware of her surroundings, aware of all the people she deals with. She knows their intentions, knows their backgrounds, and always keeps this close to her heart.

Rather criticizing, she enjoys pointing people's mistakes and then fixing them herself. Rather stubborn, Emilia does not give up on a point easily. Although she usually does not speak too much, every time she does speak, she is able to recruit quite a few people to her side. Without much of a temper, Emilia keeps calm and cool in almost all situations. Sympathetic to those less fortunate than her, because she knows what that feels like, Emilia always goes out of her way to help those.

But for the over-privileged and the rich? She hates them. If Emilia is your friend, you can expect absolute loyalty. However, because she has a strong sense of self-preservation, she is not always honest. It is up to you to decide whether or not you trust her word. Very confident and possessing a good memory, she is clever and knowledgeable. All of these traits add up to helping her live for so long.

Capable of motivating herself to do almost anything, Emilia is also fun to be around. She loves laughing and loves making other people laugh. However, she is also very secretive and hardly shows any of her deep emotions, like true romantic love or true anger. She tends to bottle up feelings, especially love and sadness. Also somewhat OCD, she has to fix things that are off. Because of this, she absolutely hates anything that is at an angle.
Brief Description
Emilia possesses an almost...'loli-shota' look. Because she is eighteen and looks like she's thirteen, Emilia is often underestimated. But she is strong. A martial artist, Emilia is skilled in at least three different types of fighting, as well as a style developed by her adopted parents. She has a light, lilting voice, and stands at all of 5'0", weighing in at a petite 99 pounds.

Emilia hates her eyes. She hates the unnatural color - and even though she tries to balance it out by dying her previously blond hair purple, it never actually works out. A girl of strong words and strong actions, Emilia often seems more than her 5'0" because of the way she carries herself. Nonetheless, this image is usually ruined by the fact that she looks like a girl who has yet to hit puberty. She's not worried about her breast size. After all, what use is huge breasts in fighting?

She'll keep her practically flat chest, thank you very much.
Likes
Martial arts
Cobras
The color purple
Mangoes
Sports
Soda
Chocolate
Pocky
Butterfly knives
Learning new things
Going to the library
Autumn
The color blue
Birthday parties
Dolphins
Strawberries
Rabbits
Harry Potter
Dreaming
Feeding the pigeons
Dislikes
Spoiled people
Her eyes
Being looked down upon
Wanting to do something that someone else wanted to do
Shopping for clothes
White chocolate
Peanuts
High heeled shoes
People treating her like a child
Being out of the loop
Being a third wheel
Thinking about her adopted brother
The smell of vinegar
Raw shrimp
The sound of fingernails on a blackboard
Strengths
Very strong, fast reflexes, will become very proficient in use of magic
Weaknesses
Her stature, easily manipulated if she begins to want what the manipulator wants, stubborn, her inexperience at showing real emotion
Birthstone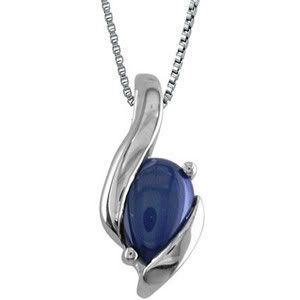 A pendant, on a silver chain. It was given to her by a little boy who she helped one day. She didn't know it was a real sapphire, and she also didn't know that the little boy, named Solarus, was the one that went around giving these jewels to their guardians....
History
An adopted child, Emilia was left at the doorstep of the orphanage when she was born. She stayed there until she was four, before she was adopted by her parents. They took her in and raised her, along with her older brother. Lucas, who was two years older than she was. They got along famously, spending almost all the free time they had together. Until one night, when Emilia was fourteen.

She was alone in the dojo, training for a competition that weekend. Lucas entered the dojo then. He was obviously drunk. Emilia had been worried about him. Ever since six months ago, Lucas had begun hanging out with a bad crowd. And now...with the smell of cigarettes and the tang of alcohol on his breath, he attacked Emilia. She managed to fight him off, but not before he admitted his sexual attraction to her. When asked about the event later, Emilia simply said that she had found her brother out on the sidewalk, collapsed. He already had all the bruises.

Lucas was sent off to military school later that year to straighten himself up, but for the two months before he left, Emilia avoided him as much as possible. Because of this, she tends to bottle herself up, refuse to let anybody know what really goes on inside. She's scared of love, scared of relationships.
Crush
-- will be edited --
Other
She has two goldfish and a parakeet.