---
---
███████████████████████████████████████████████████████████████████████
---
---
"When you stare into the abyss long enough, it starts looking back into you."
---
---
███████████████████████████████████████████████████████████████████████
---
---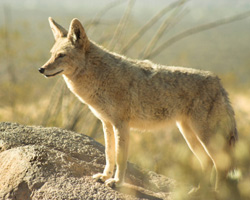 F U L L

X

N A M E
Riley Vasco Montgomery

N I C K N A M E (S)
Riles | Most commonly used by her friends
Vasco | Used by certain few people
Ry | Used by her sister
Montgomery | Used by teachers and faculty members of the school

B I R T H D A Y
October 25nd | Scorpio

A G E
Eighteen

R O L E
Werecoyte | New Girl

S E X U A L I T Y
Panromantic | Demisexual | Female preference

E T H N I C I T Y
40% Welsh, 10% German, 50% Russian

H O M E T O W N
Phoenix, Arizona

H E X


#800000
---
---
███████████████████████████████████████████████████████████████████████
---
---

S T Y L E
Her sense of style is something some would consider an oddity, especially for her age. Riley can usually be seen darker colors, anything from sweaters, jackets, hoodies, and t-shirts, to sundresses and things on the formal end of fashion. She'll gladly wear jeans, boots, and a t shirt for the night on the town, or sweat pants and sweaters on a cold night in her house. Whatever the occasion, she will always be seen with her 8mm gages that she has in both ears. She'll also be seen with an old locket, no one knows what's inside of the locket and she prefers to keep it that way as she always keeps it on a tight chain around her neck.

H E I G H T & W E I G H T
5' 3" | 115lbs

A P P E A R A N C E
Riley has piercing, jade green eyes, with light brown and dull golden flecks in them, beneath expressive and full eyebrows. Because of her scars, she abstains from wearing a lot of skin-revealing clothing and because of that, when she goes outside she wears layers of clothing, regardless of the weather. Because of this preference, her smooth pale skin is almost ivory and is extremely soft to the touch. She has a slim build that has been toned from private training with her friends and natural curves. She has soft, plump lips that are of a rosy shade. Long, dark blonde, hair cascades down her shoulders and back in natural, soft waves and is almost always seen down or in ponytails. But, that's just what's on the surface. She has scars all over her body, mainly the one on her back, that she tends to keep hidden by wearing long sleeve garments or loose-fitting clothes. Some people have asked in the past why and where they came from, all she ever says was that they were caused by an accident, and that is the most that she has to say about them.
---
---
███████████████████████████████████████████████████████████████████████
---
---

L I K E S
Coffee, seeing as she usually always has it in hand and almost lives off of it | Nature, first and foremost she loves and adores nature. From animals and sounds of nature itself, something about it brings a sense of peace and calmness to her as it usually helps tame the beast inside of her | Horror and scary movies, she loves the feeling of the rush that horror films give her, but they have to be the classics, as the modern-day ones seem too predictable and not scary to her, if anything she finds them funny | Music, it doesn't matter what kind it is, except for country and rap, she will always have music playing wherever she goes as it helps her concentrate and remain calm | Piano, guitar, and violin, something about those instruments to her are one of the few things she found herself spending the most time with from an early age due to her father | Art, Riley has a massive love for all art pieces, something about getting a peek into someone else's mind through art has always fascinated her | Photography, she can always be seen with a camera in her hand no matter where she is | Sweets, as mentioned before she has a love for anything that is sweet and contains sugar, especially cookies and cakes. If you offer her food you'll be more than likely on her good side until you manage to piss her off enough | Supernatural things, and anything that pertains to it. Since being turned she has an obsession with it and can usually always be found with a book of some sort with her as she is always learning and looking for more things to help her understand the new world around her, as well as herself |

D I S L I K E S
Sour Foods, something about the taste and consistency they have always given her a stomachache afterward | Silence, as it causes massive waves of anxiety to rush through her | Loud or sudden noises, as they can be unpredictable anything that goes off without warning scares her more than they do to others, seeing as her hearing is higher and sharer than the average persons | Cars, she hates anything to do with cars ever since she was a child and would gladly walk through the coldest weather to get to where she needs to be than get into a car, if not taking a ride on her own bike | Hurting anyone else, the last thing she wants to do is hurt anyone else ever again so as often as she can she prefers to be by herself | Herself, as mentioned prior, she doesn't like the idea of possibly hurting anyone else, which in turn has caused her to have some self-hate for having hurt the people she loved in the past | The Moon, seeing as it takes control of her, causing her to possibly harm others has caused to dispise one of the few things she used to love | Hunters, seeing what they've done to others just like her, she has a natural hatred towards them and is cautious of most people ever since she turned | Liars, she can't stand people that lie and when someone is proven to be a liar any and all trust she had in that person is gone, resulting in her trusting very few people | Smoking, she absolutely hates it, anything from the smell and taste to even the mention of it. She tried it once and almost threw up afterwards, she just doesn't understand how anyone can smoke that toxic garbage |


---
---
███████████████████████████████████████████████████████████████████████
---
---
P E R S O N A
She is a bit of an oddity, to say the least. Normally she is a shy, quiet, socially awkward recluse that is constantly home due to the fear of accidentally hurting someone or she's simply not feeling it and would rather stay in her room and work, play video games, or read some light novels in her room by herself with some soft music in the background while drinking tea or coffee. But at the same time, she can be a happy and bubbly outgoing person who wants to go out on the town and go to bars and clubs with her few friends, that once she gets drunk enough she is easily a flirt with her friends when normally she is rather awkward and reserved.

Much like the animal that she possesses the attributes of, she is one that is easy to piss off and be angered easily and as some of her friends have referred to her as "hot-headed", or easily angered and has some issues keeping her temper. She can be happy and laughing with friends one second and something can be said and she can easily be upset and storms off until she calms down enough to come back and go back to having a good time with her friends. When left alone with certain people she is seen as kind and caring, as well as a good listener and shoulder to cry on from time to time, always happy to lend a listening ear from those she holds close. But even then for those, she holds close, she holds them at an arms reach and then some, never wanting to get too close to someone in case she hurts someone else again, and if she were to she could never forgive herself. Which is another reason why she feels like the odd one out in her friend group, a small voice at the back of her mind constantly telling her that they don't actually like her but find her more of a burden and sometimes even a freak, which causes her to stay at home and only really go out when her friends reach out to her first or if her sister pushes her to go out for a bit, otherwise she could continue living in her home for the rest of her life.

Meanwhile, deep down she is a lost, damaged, confused, scared girl that just really needs a guiding hand to help her overcome her struggles and past traumas, as well as help overcome her self hatred and learn to let go of the past and move on. But until that day comes, if it ever does, she remains the same old Riley that she's always been. The scared and lonely, emotionally vulnerable person that simply needs someone to be there for her and help her move passed all the bad things and learn to live life to the fullest and accept herself for who, and what she has recently become.


---
---
███████████████████████████████████████████████████████████████████████
---
---
F A M I L Y

Juliet Montgomery | Mother | 42 | Human | Deceased |

Riley and her mother had been close at best and distant at worst of times when she was younger. Which happened to be more often than not as Riley was the "Black Sheep" in her family. As their relationship had been estranged and distant for years, while her passing was hard for Riley at first, she was able to move on from it rather easily as time had passed.

| Nathaniel Montgomery | Father | 43 | Human | Deceased |
Riley and her father were much more close than her and her mother, which had caused even more of a distance in the family. Her father was the main reason why she had such a love for music growing up as he had been a well-known musician and photographer in the past in their hometown and had made sure that both his daughters had played at least one instrument when they grew up, which caused their bond to be stronger than it otherwise would have. When he died she was broken and it had taken months to almost a year to fully get over his passing after the accident, but even still then she still has hard times thinking about him and the fact that he is gone.

| Ellen "Ellie" Montgomery | Sister | Age: 24 | Human | Alive and Well |
Growing up the sisters had been close beside the age gap. They did everything together and were always with each other until they got older and grew up as time passed, but their love for video games and art and things like D&D and anything that was relatively nerdy had kept their bond close. But due to their parents passing, their bond grew even closer as Riley had no one else to turn to or anywhere else to go, and so Ellen had taken her in and moved halfway across the country, where they are now. She tries to keep a close eye on her younger sister as she worries about her constantly, but she knows she can handle herself, it's more so out of fear of her hurting someone else, or having her heart broken, again.


---
---
███████████████████████████████████████████████████████████████████████
---
---

H I S T O R I A

Riley grew up having a normal childhood, or as normal as one would be able to consider that she was more or less raised by her sister comparatively to her parents. Despite the lack of her parents really being there, life was good for her and her older sister, they lived as much of a privileged life as their parents could let them as they were both hard-working people and made a name for themselves as their mother was a Housing Agent and their father was a well-known photographer and musician who would often be away on unknown business trips. They lived their lives day to day and as close as they could until Riley turned fifteen, the day her life would turn things on their head. She showed an interest in the supernatural, and when her father found out, he absolutely flipped his lid, which only raised red flags to her and her sister. They didn't understand why he forbade it, anything from even talking about it to sneaking in books about them. They simply thought he was only paranoid and controlling over that small area and didn't understand why.

At least it remained that way until one day they got a call for them to go to the hospital, their father had been severely wounded and they'd need to go see him. When they arrived they saw him in a hospital bed, covered in wounds, his appearance was almost unrecognizable. It was then that he told his family the truth. He was an ex Hunter who was occasionally called on for trips to see what was going on in other states, resulting in him being away for long periods of time. He forbade it as it was the very thing his father had raised him to hate, as they were in a family of secret hunters, often remaining unknown as being public about it was outside of the hunter's code, as well as making him a target by the supernatural. Weeks shortly after he passed away at the hospital due to his wounds, but not before telling his daughters they were never to tell anyone else, and that their line of Hunters was to end with him. They didn't know if he was being serious or not, but they headed his warnings and promised to never get involved with strangers or propositions from others.

It was when Riley was sixteen that her life truly changed. Life had slowly started to go back to normal as a year had passed by after their father's death. They had decided to go on their yearly camp outing, as the day had passed by, both their mother and Ellen had gone to go get more supplies, leaving Riley by herself at the camp. She ensured them that she would be fine and that they'd only be done for an hour or so. After time had passed by, she got the feeling that something was wrong. They weren't back yet and almost two hours had passed by when she finally noticed, that and something felt off. It was the feeling one gets when they feel a pair of eyes are on them, and it felt like there were dozens of eyes watching her every move. The last thing she remembers was shining the light out into the desert so she could see, and what looked back at her made her scream. There were roughly six, oddly large coyotes staring at her from the darkness. She had lived close by the desert, and something like this wouldn't have normally scared her, if they weren't so close to her, as well as staring directly at her, all in unison.

The next thing she remembered was waking up in the hospital a few days later. She was asked about what she remembered, and she recounted all that she could remember. It was then that she was told that a park ranger had managed to drive by and saw a remotely deserted camp, all except for her. She was unconscious on the cold desert ground, with a large wound on her back, it was a mix of claw and bite marks, seeming to make a canvas out of the right side of the back of her shoulders, all the way down to the small of her back. It was then that she was also notified that there was an accident that same night as well. There was a wreck on the road back to the highway into town, her mother was pronounced dead on the scene while her sister was badly injured, and was thankfully wearing her seatbelt or she would have been ejected from the car through the windshield. All Ellen could recount from that was that something big slammed into their car, flipping the car over until everything went black for her.

After they were both let out of the hospital they had no idea on what to do. Ellen was simply visiting her family while she was away from college, but she couldn't just leave her sister. Months had passed while they planned on what to do, should they stay in Phoenix, or should they move to another state entirely and start over? It was only after Riley had her first transformation that the choice became obvious. She was home alone when it started, the full moon was out, and Riley changed for the first time. Her bones and body breaking and changing, shifting around under her skin until she finally changed into the form of a coyote. Her mind was racked with the lust for blood, death, and a kill. She ran out of the front door, and didn't return until morning. Ellen had found her passed out in the backyard, naked, covered in blood and in a confused state. She couldn't remember what had happened, or if she killed anyone. They fled the same day to Beaumont Hills, California, is the search of safety in a small town.

Since then, they have lived a life of secrecy and privacy. Making sure whenever Riley would transform, that she was somewhere safe and far away from people. Often leaving her in the woods at the outskirts of the town until morning. Riley has since lived a life of shame and self-hatred, at the very thought if she wasn't careful, she would end up hurting her sister or someone else she could care about. Since then it has been a year that they live in the small town, and this year she's enrolled in the local high school, having made not many friends, if any, she finds herself alone and confused in this new school as she hopes to find some answers to what exactly happened to her, hoping that there's someone else out there that's like her, and that can help her.





---
---
███████████████████████████████████████████████████████████████████████
---
---

R E L A T I O N S H I P

X

S T A T U S
Single | Is scared, but would be willing to date someone if she was sure she couldn't hurt them


T H E B E A ST

She is able to shapeshift into a full animalistic coyote form and a coyote-humanoid form like werewolves, with elongated canine teeth, a more prominent jaw, and golden glowing eyes. As she is a werecoyote, she can easily go back and forth between her coyote and human form at will which she will only ever do if she really has to, as she isn't much of a fan of having to shift constantly.

S T R E N G T H S
Heightened Senses: She can smell, see and hear things far better than humans and can usually sense things before they do.
Accelerated Healing: Her healing factor is much faster than most humans and she can easily heal from most injuries that aren't exactly life-threatening.
Enhanced Agility: She can jump, run, climb and react faster than humans, resulting in her being rather good at sports and physical activities even though she isn't the biggest fan of sports.
Enhanced Strength: She isn't the strongest, as that's reserved for the Werewolves, but she is rather strong in her own right as WereCoyotes are just as strong of a supernatural being, and making her be easily stronger than any human being.

W E A K N E S S E S
Full Moon: The full moon causes her to want to transform, and to shapeshift more easily as a result. Her abilities are at their strongest during a full moon. Unlike those that are born as werecoyotes that learn to control their urges and shifting, she has a hard time controlling her transformations and is often out of control and is let loose until she calms down, which often makes it a particularly dangerous time for her to be around people. She's hoping she can find someone else like her, no matter what species, and hopes that they could be a tutor to her and help her control what she refers to as The Beast as all she wants to do is live a normal life again, or as normal as she could now.
Lunar Eclipse: During the lunar eclipse, she completely loses all of her supernatural talents and abilities, simply rendering her to her human form, which makes her an easy target to Hunters.
Wolvesbane: Wolvesbane is highly poisonous to her and she tries to stay away from it at all costs.
Mountain Ash: A circle of Mountain Ash can completely trap her inside, making her a victim from multiple or ranged attacks from multiple Hunters, or one very skilled and deadly one.

---
---
███████████████████████████████████████████████████████████████████████
---
---