*
*
"You were California beautiful. I was playin' everything but cool"
They've been best friends since birth. Their moms were in the same sorority and they all lived in the same neighborhood growing up. Their friendship had always been like something from a chicklit novel. There bond unbreakable, even in high school. They became the queen Bees of their school; Popular, beautiful, and the kind of girls who knew how to party. Now it's their last summer before their senior year and they intend on spending in the best way they know how, spending the summer in California, in the Dover families beach house and for the first time ever, their parents are trusting them to go alone…well aside from Ashley's older brother being their chaperone.

What's the worst that could happen?
---
---
---
---
---
---
---
---
"I fell in love in the back of a cop car."
---
She the girl that all her friends turn to for advice, even when things go bad in her life it always seems like she's got it together and if she didn't you'd never know. She's not really looking for a boyfriend, because in all honesty she'd terrified to be in a relationship after all she's never had a real "boyfriend" of course her friends don't know that. In fact, her friends don't know much at all about her. But, don't let her level headed act fool you, she's a wild child. She's boy three's younger sister. He's on the fast track to prison. With breaking and entering, drugs, and destruction of property on his record it's only a matter of time before he gets that orange jump suite. His house is located next-door to girl one and boy three's vacation home.
---
Ashley Dover ||Girl One ⚜ Role: The Level-Headed One ⚜ Age: (16-17) ⚜ FC Willa Holland⚜

TAKEN

by me
Boy One ⚜ Role: The Bad Boy⚜ Age: (19-20) ⚜ FC Jeremy Allen White⚜ OPEN
---
"All I know since yesterday is everything has changed."
---
She's the good girl in the group, she's always the one making sure when her friends get drunk, they get home safe. She's the sweetest one, but she's also the one her friends tend to walk all over. Not that they mean to. She's extremely innocent, gullible, and very naïve, but you honestly can't help but love her. She's never had much luck with guys, they all take advantage of her and leave her brokenhearted, but she still hasn't given up hope of a fairytale ending. She's very much the positive optimistic one. He's a little wired, maybe even a little bit of a hippie, so it's no surprise he's a loner. He spends most of his time, long boarding down the sidewalks along the beach, headphones so loud he drowns out the world around him. He hates going home, because there, he has to face the fact that his cousin, girl five, who's practically like his sister is dying. So often times he crashes on the beach or in the park. He is boy three and girl ones other next door neighbor.
---
Girl Two ⚜ Role: The Good Girl ⚜ Age: (16-17) ⚜ FC Go Ara ⚜

TAKEN

Beffiye
Boy Two ⚜ Role: The Loner⚜ Age: (17-18) ⚜ FC Samuel Larson ⚜

TAKEN

by Tusho Ka
---
"Your voice was the soundtrack of my summer."
---
She's a little over dramatic, but her friends lover her anyways. She's a hopeless romantic, who tries her best to make her life like a romantic comedy or a YA romance novel, though it's not really working out too well. Although she'd never admit it, she's always had a massive crush on her best friend, girl one's older brother and she can't help but get caught up in him when he's around. He's so dreamy and that voice of his is incredible. She's currently trying her best to get over her ex-boyfriend of two years who broke up with her right before summer break. He's not famous, but he's got a decent fan base. He was an internet sensation who started touring and opening for bigger bands. He's incredibly talented and it's only a matter of time before his band is selling out concerts, but he's decided to take a break and come home for the summer. Girl one is his younger sister.
---
Girl Three ⚜ Role: The Brokenhearted ⚜ Age: (16-17) ⚜ FC Annie Clark⚜

TAKEN

Dumisa
Austin Dover||Boy Three⚜ Role: The Party Girls Older Brother ⚜ Age: (19-20) ⚜ FC Alex Gaskarth⚜

TAKEN

by me
---
"But if you're not ready for love. How can you be ready for life?"
---
She's struggling with the fact that she's actually gay. She's scared to tell her friends, because she's not sure what they'll think. She knows she can't tell her parents because they'd freak, but she's tired of hiding who she is. She's never really like guys, not that she's ever even kissed a girl and maybe it's just a phase, right? She's so confused she doesn't know what to think anymore, she's just hoping this summer she'll find herself. Girl five has lived with her aunt and uncle most of her life and she'd been in and out of hospitals her entire life. She's never really lived and she never really will, because she's dying, she's been given till the end of the summer to live. Her aunt and uncle and her are the only ones who know, her cousin, boy two has no clue. He knows she's dying, but he doesn't know that she only has a few months to live.
---
Girl Four⚜ Role: The Shy One ⚜ Age: (16-17) ⚜ FC Freya Mavor⚜

Reserved

sojounergallows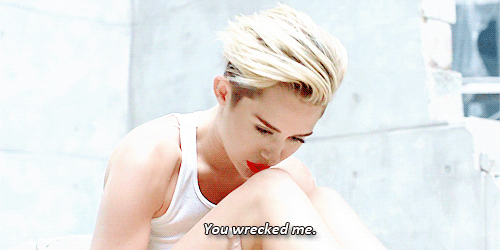 Girl Five ⚜ Role: The Terminally Ill ⚜ Age: (16-17) ⚜ FC Miley Cyrus ⚜

Reserved

Carlyanne
---
---
---
---
Code: Select all

Pictures||Gifs
Quote (Either personal or other)
Full Name
Nicknames
Age
Role
Sexuality
Likes
Dislikes
Tattoos||Piercings||Scars
Personality
History
(2)Theme song preferably on general on and one to their love interest.
Other

---
---
---
---
Adult Content:
Okay, so RPG rules do apply and this is not a smut. SO when the clothes come off fade to black. This is a mature RP. That being said there will be plenty of the following: Cussing, Partying, Death, Illness, Drugs, Sexual Themes, exc. Please do not join if you are not comfortable with the before mentioned.
Be Willing:
Be willing to take more than one character I can NOT stress this enough. If you want to join and we have one male character left, please step up to the plate and take on the extra character. I myself will be starting with a male and a female!
Be Literate and active:
I tend to write a lot, I don't expect a novel and I understand writers block, but please no one liners. I would love for posts to be 300 words minimum. Please be active, don't disappear that's just a dick move and no one likes a phantom. If you don't have time, don't join.
Be Creative:
Be willing to add drama, chaos and twists to the story to keep it fresh and fun for everyone. Make sure everyone is involved and talk with each other, let be a family not a study group Kay!
It's Not all about the Romance:
Although it is very clearly stated above that there are couples, this RP will NOT be focused solely on the romance aspect. The story is very much based on friendship and the girls growing up and finding out things about each other, despite how long they have been friends. Girl Five is currently dying, so that can affect the story greatly as well I'm sure you all understand what I mean. Eventually I want the eight of them to be a tight knit group of friends, that can only happen if we focus on MORE than just the love aspect.
Reservations:
I will be reserving characters for up to 48 hours, I would like you to submit a WIP at the end of the 48 hours if you cannot finish or ask me for an extension. If I hear nothing, I will open up the spot. PLEASE do not, do not, do not reserve and never submit a character. I will allow FC changes, but I MUST approve them before.
Up to two people can compete for a single character.
Be Nice or Else:
Be respectful of others. Be positive. Like I said before FAMILY, NOT study group.
Character Sheets:
I will not be putting together a character sheet, simply because I would like to see your creativity and what you some up with, however I will give you a skeleton, what I expect on the sheet! Please be creative.
Questions, Comments, Concerns:
I know I sound bitchy, I promise I'm super nice. I just know that people can be flaky and it's hard to keep a group RP going! I'd love to have you, let's be friends to. Remember to stay beautiful and I love you!
Must have password to reserve character. Password: What's your favorite vacation spot?
Taking place in...
13 posts here • Page 1 of 1
13 posts here • Page 1 of 1
Arcs are bundles of posts that you can organize on your own. They're useful for telling a story that might span long periods of time or space.
There are no arcs in this roleplay.
There are no quests in this roleplay.
Here's the current leaderboard.
There are no groups in this roleplay!
Welcome home, Promethean. Here, you can manage your universe.
Arcs are bundles of posts from any location, allowing you to easily capture sub-plots which might be spread out across multiple locations.
You can create Quests with various rewards, encouraging your players to engage with specific plot lines.
Settings are the backdrop for the characters in your universe, giving meaning and context to their existence. By creating a number of well-written locations, you can organize your universe into areas and regions.
Navigation
While not required, locations can be organized onto a map. More information soon!
There are no groups in this roleplay!
By creating Collectibles, you can reward your players with unique items that accentuate their character sheets.
Once an Item has been created, it can be spawned in the IC using /spawn Item Name (case-sensitive, as usual) — this can be followed with /take Item Name to retrieve the item into the current character's inventory.
Give your Universe life by adding a Mob, which are auto-replenishing NPCs your players can interact with. Useful for some quick hack-and-slash fun!
Mobs can be automated spawns, like rats and bats, or full-on NPCs complete with conversation menus. Use them to enhance your player experience!
Current Mobs
No mobs have been created yet.
Locations where Mobs and Items might appear.
You can schedule events for your players to create notifications and schedule times for everyone to plan around.
Add and remove other people from your Universe.
The Forge
Use your INK to craft new artifacts in California Beautiful. Once created, Items cannot be changed, but they can be bought and sold in the marketplace.
Notable Items
No items have been created yet!
The Market
Buy, sell, and even craft your own items in this universe.
Market Data

Market conditions are unknown. Use caution when trading.

Quick Buy (Items Most Recently Listed for Sale)
None
Discussions
Most recent OOC posts in California Beautiful