♈
т н ε

.

в α я ∂
♈
м

εgαяα

α

яcнεи∂

'נ

α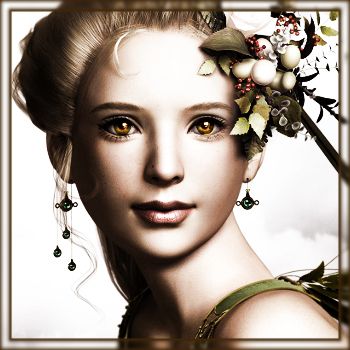 ☆
★
☆
★
☆
★
☆
★
☆
★
☆
"
I loved you wordlessly, without a hope,
By shyness tortured, or by jealousy.
I loved you with such tenderness and candor
And pray God grants you to be loved that way again.
"
Pushkin
↙
↙
F

ull

N

ame:
Megara Archend'ja
↙
↙
N

ickname:
Meg
↙
↙
G

ender:
Female
↙
↙
A

ge:
25 (technically 188)
↙
↙
H

eight:
5'6
↙
↙
C

lass
Bard
↙
↙
S

kills:
As I traveled throughout the continent, gathering stories to tell the little ones in their villages looking for fun, I happened to stumble upon a merry creature with beautiful features, abandoned by the sorrowful side of a road by an owner no longer living in the arts, I supposed. At first glance, it seemed to be a lovely lute, one that many a bard like I would immediately recruit into our ranks. However, it turned out to be a foreign instrument from across the sea, one known by the name of
Dombura
, and it would turn out to be my greatest, sincerest, and closest companion -- and I must say that I have a knack of making her sing. Though my voice does not ring in the same tune and the same harmony, the stories I know and the stories I weave are greater than many, as I've come to believe in the words past audiences have told. I have been to many places, seen many things, and heard plenty of tales of women that wail or children that scale tall mountains -- I've always got a tale to tell. Though I do not really have any fighting abilities whatsoever, my knowledge is quite vast and I have yet to ever doubt it, assisted by an apt memory that has a habit of never forgetting the past century that I've lived.
↙
↙
W

eakness(es):
May be kept private if discussed with the GM.
↙
↙
E

quipment:
The life I live is not a luxurious one; a bard has no need of frivolous items that weigh him down a metric ton. I've not but the clothes on my weary back, accompanied by a dreary and colorless jug of wine -- a girl's always got time to drink some wine, I always say. A small sack for a change in clothes with a pouch of coins and extra room given to me by those that listen to my stories and woes, and last, but never the least, is my beautiful and darling Dombura, quite the beast for praise.
↙
↙
P

ersonal Quote:
quotehere
↙
↙
D

escription:
Though I have long forgone the obnoxious hat that other bards feel the need to don upon their heads, it is not to say that I do not obey the invisible rule book of my occupation. Intricately woven in the strands of my long, blond, and fair hair, are feathers that a god painted with no thought of whether or not it would match together with my golden locks. Eyes as warm as the earth below and brown as the lands I know show the curiosity held within, the knowledge that bubbles akin to a pitter-pattering pot about to overflow. I know not one a person that travels the sands without Mother Nature having a hand in developing the powerful muscles with which I stand upon. My legs are toned and hard as stone, though my arms have seen better days and have been in better shape. It is noticeable that my fingers are not the smoothest but most probably the coarsest, as I spend many hours – beside a flower, beneath the showers, outside towers – telling stories of normal men who guard their dens of love from the wrath above, or of heroes that die in deadly battles, devoting the deepest of their desires to die not in vain. My clothes comprise of shades of green waters that animals and children wade through – I suppose you can say, mayhaps, that that color is the uniform of us brilliant bards. However, rather than the tights that always find ways to tether themselves uncomfortably to my thighs, I prefer a simple skirt that flutters soundlessly and doesn't imply a cut-off blood flow to my legs and toes.
↙
↙
P

ersonality:
How your character acts, minimum one paragraph.
↙
↙
H

istory:
Please outline social status as well as birthplace (which you may create).
↙
↙
A

nything

E

lse:
Other details of note.