xxx
xxx

•

x

S o n

x

o f

x

H a d e s

x

•
---
"Don't feel special just yet."
- Mason Hughson
---
x
x
x
N a m e
Mason Vince Hughson
N i c k n a m e s
"I don't know, ass or something?"
A g e
Twenty-One
G e n d e r
Male
S e x u a l i t y
Heterosexual
O r i g i n
Greece
S p e c i e s
Demigod
G o d l y
x
P a r e n t
Hades
---
x
xx
h e i g h t
6' "
w e i g h t
167lb
h a i r
Light brown in shade, short with and outward and upward growth.
e y e s
Blue
m a r k i n g s
* * *
a p p e a r a n c e
Mason is considered an attractive young man at a glance, perhaps aiding or hindering his appearance is how brooding, dark and mysterious he can be. He's solid in build, more solid than his general attire allows to show. His blue eyes are vibrant features against his other facial features, a resting pouted lip and dark brooding brows, chiseled jaw and cheekbones.
---
x
x
x
P O W E R S
D e a t h

x

T o u c h

x

//

x

As the title suggests, it is the ability to "induce" someone with death. Mason has harnessed this ability with Hades in his time in the Underworld so not only can he finally control it, he can carry out a slow death or make it quick and painless. Mason has also obtained the ability to kill/cause rapid decay to man made structures and other living organisms (plants). However, this favorite ability of his proves ineffective against demigods and gods though it doesn't stop him from training and trying.


N e c r o m a n c y

x

//

x

The children of Hades can talk to the dead and revive them. Unless the top dog has them in his clutches. And not always will they come back as themselves entirely.


D e a t h

x

S e n s e

x

//

x

The ability to sense how and when others will die.


D a r k n e s s

x

M a n i p u l a t i o n

x

//

x

The ability to create, shape and manipulate darkness and shadows.


G e o k i n e s i s

x

//

x

Mason can control the earth and ground to a degree. Mostly for destructive purposes.

P R O F I C I E N C I E S
M a n i p u l a t i o n

x

//

x

Mason does know how to pull a certain string or two. And, yes, play charming.


E n d u r a n c e

x

//

x

It's easy to go through the stream of bad luck and deaths he has and crumble, but not Mason. No, he can endure mental and physical torture now thanks to dad.


P o w e r s

x

//

x

Mason's year in the Underworld has taught him mastery of his powers.
W E A K N E S S E S
T o l e r a n c e

x

//

x

The Valis' are like constant triggers. Even when one of them open their mouths, he wants to lunge.


L o v e d

x

O n e s

//

x

Because Mason has limited amount of loved ones, they're easy to identify and use against him. He may be able to make people drop dead but saving them is a whole lot harder.


I n t i m a c y

x

//

x

Mason has a tough time trusting people, letting his guard down and getting close to them.
F E A R S
F a t e

x

//

x

Not much scares Mason, but his foresight of death and tampering with fate and the future, does. He doesn't know how cold he could be to watch a friend die or how stupid he could be to change it.


H a d e s

x

//

x

The God of the Underworld is cunning and ambitious, and always unpredictable. Mason doesn't really know if there's such thing as "Hades good side."

---
x
x
P E R S O N A L I T Y
xxxxxxxxxxxx
•

x

Cold

x

•

x

Determined

x

•

x

Cynical

x

•

x

Private

x

•
For a child of Hades, Mason is surprisingly well presented and seems to attract all the unwanted attention he doesn't seek. He suspects it's a: "this man is a mission", or "mysterious", mind set that lures others towards the dark being of Mason. His time in the Underworld has helped him grasp the importance of manipulation and patience again and reminded him how good he can be at it. So, though he can be civil around attention and interaction, in truth, he'd much rather keep to himself and his solitude, practicing until perfection of Hades is conquered. Not to say there aren't the interesting few that genuinely grab his attention. But blunt and dismissive is usually his approach in the social scene and he doesn't spare feelings. There is little room for regret, guilt and even warmth in his heart with all the losses he has suffered. It seems a trend that those he gets close to die or favor Zeus's children.

One thing to be crystal clear is that while Mason may have rare but redeeming qualities is he's not the good guy. He looks out for himself above all as he believes he is truly alone, and the only person he can depend on is himself. The people he has left that he loves, he defends and looks out for fiercely, just not above himself as he doesn't fully trust people. He walks around and interacts with a natural wall present.

To sum up, Mason is most dangerous when he's got a goal in mind. His intentions remain his own. He lets nothing stand in his path and does whatever it takes to get there. It's often undersold how ambitious he can be.
---
x
Mason grew up as a bomb just waiting to destroy everything in his path. His mother didn't try to conceal who his father was, what his heritage was. She was always upfront and honest but was never concerned for what dark trail he might walk. Hades too had no problem showing himself off and taking him to the Underworld when he felt like it, feigning interest in how his day has been, what happened at school, all to see if Mason could be the prodigy he wanted and embrace his powers. So an innocent boy turned into a teen with an ego, powers of the God coursing through his veins; a little dark and a little mysterious and handsome. He lapped up the attention though he could be cold and dismissive to people that didn't interest him. That cold nature amplified due to many losses of anyone he grew a warm heart for. Eventually, he decided three separate occasions were enough to quit trying to appease others or play into humanity.
The first instance was when he touched his girlfriend, leaning in for a tender kiss, and what was meant to be an affectionate act when his lips met hers, turned out the coldest act, as his first kill. From there started a spiral of emotions and the haunting memory that he couldn't recover from. His mother tried to shake him out of his depression, playing the best comfort and support she could and get him back on his feet. Just as he started to take her words in and let the tragedy fade to the background, and trust himself again, he wrapped his mother up in a hug in appreciation for her efforts and tolerance only for her to die in his arms.
The third was deliberate. Cold and deliberate with little regret. He still had his sister, Rebecca, but after her boyfriend impregnated her with a child, he decided to cheat. After all the innocents Mason had taken, and girls he were fond of, he decided to do his own justice. Why should they die and he live? So with a grip on his upper arm and mock friendly smile, Rebecca's boyfriend drew his last breaths.

Hades expressed pride and comfort in one and it tightened their bond. So much so that Mason let Hades persuade him to attending a special camp with his older sister, Jennova. He had always stuck to the shadows, practiced his "dark powers" while Zeus's child absorbed the light, but Jennova was his sanity. His only means of company, acceptance and slither of humanity and blood and assurance. She was a reminder he wasn't damned and he was never alone. That there was someone out there that fully understood what he was going through. Then came another one of Zeus's self-righteous children and she decided to execute Jennova. Behead her in fact while Mason was tracking an older-demigod for the war. Mason didn't need more reason to be so hateful and cold but Alex gave him that. Mason responded by trying to claim Alex's life, slowly, but too many do-gooders were around to get the job done.

Seemingly at the worst time, after the war and death of a friend, Hades called upon Mason to join him in the Underworld. Take refuge and power, learn the chores of ruling the Underworld. Mason knew it was the best place for him to be so abandoned the camp and its dramas. In the Underworld Hades spent his time rewiring Mason to forget about worrying how the people above were doing and reinforced to prioritize himself. Hades taught him to be cold at the core and put on a show for others, but never lie, simply debrief. Hades taught him the wonders and great potential of his abilities. Taught him to kill mercilessly and look the poor soul in the eyes as Mason passed them to the Underworld.
---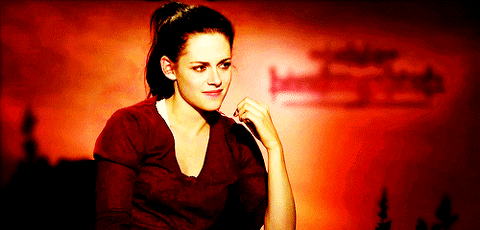 x
Jennova Ambers | Half-Sister | Deceased:
Jenn and he had first met in the Underworld, and though she had introduced herself as his sister, it had no meaning as he was too invested in his toy trucks. As he developed however and she became a more frequent face, he trusted her. They started having confessions of their lives and agreed Hades was somebody that set them on edge but they felt safe around at the same time. When Hades proposed he attend Camp Athens, Jenn was there with a winning smile and he stupidly agreed. At Camp, Jenn helped him hone in his death touch so no more accidents would occur. She would also occasionally drag him out of his cabin to be more active with his peers. She blended into the social scenes easily. She was just extroverted and daring enough, and she was an aspiring vibrant woman with a life ahead of her. She didn't let her heritage or experiences cripple her and she became a little beacon to Mason without him knowing it. Alex killing her took that away. It seems like there's only darkness left.
Mandy Hughson | Mother | Deceased:
She was the good maternal woman and she wasn't scared of Mason or his future or his father. But she was never afraid of the truth either and she never hid it from Mason, that he was the child of Hades. She won his respect continuously. Mason loved her dearly, though he didn't like showing it for a number of reasons. She had an overwhelming confidence in him, if not a little too much, that he would pave his own path for the better. How wrong he proved her... He misses her but he tries not to dwell.
Rebecca Hughson | Half-Sister | Alive:
These two share a stiff relationship since her boyfriend's passing. Though, it's illogical to point the finger at Mason, because people drop dead all the time, Rebecca seems skeptical and cautious around him. He, however, is happy in acting causal and moving on from the past, and he can see that she forgets it sometimes too. Especially when he's playing with Jacob. Besides, it's important to Mason that the rest of his loved ones live good lives and have in-tact relationships.
Jacob Hughson | Nephew | 1yr and 8 months | Alive:
Little Jacob would be the only source and indication of guilt Mason experiences. Because of him, Jacob is fatherless. Because of him, Mandy didn't get to meet him and become a grandma, and Rebecca lives a restless and stressful life trying to look after him alone. However, it is one of Mason's most mellow relationships and he is in complete love with Jacob. Even if he hasn't seen him in a year.
Stephanie Philips | Ex-Girlfriend | Deceased:
He was a different person with her. He was absolutely love struck and devoted to his queen bee, head-over-heels, and how he would have loved to change her last name to Hughson. She was able to light up his world, make his heart race and bring out the best in him.
At the same time, there was nobody more accepting of his flaws and able to turn his cold heart to moosh or mood to happy. She wasn't a demigod, merely mortal, but she held powers over him. He only wished he could tell her the truth about his heritage. It seemed like he'd always been psyching himself up to do it but was too late. Mason has tried to bring her back but it hasn't worked for him; Hades has claimed her soul.
---
h e x c o d e

x

//

x

#05105E

x

//

x

f a c e c l a i m

x

//

x

Colton Haynes

x

//

x

c r e a t o r

x

//

x

Sparky

x

//

x

c s

x

//

x

mjolnir