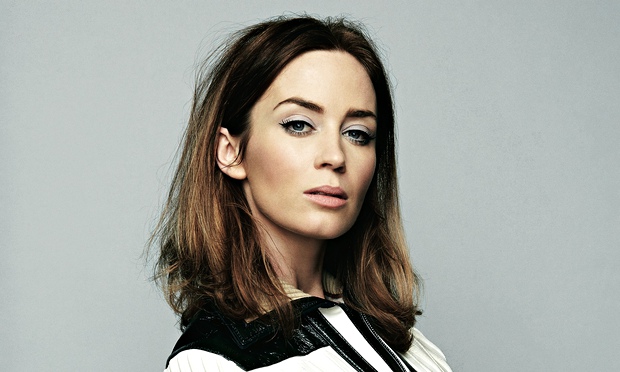 A N D Y
A N D R O M E D A - B O L T O N
---
F A C E - C L A I M
E M I L Y - B L U N T
---
B I R T H D A Y
A P R I L - F I R S T
A G E
S E V E N T E E N
G O D L Y - P A R E N T
H E C A T E
G E N D E R
F E M A L E
S E X U A L - O R I E N T A T I O N
H E T E R O S E X U A L
E T H N I C I T Y
C A U C A S I A N
T H E M E - S O N G
F I N E S H R I N E - P U R I T Y R I N G
D I A L O G U E - C O L O R
T H O U G H T - C O L O R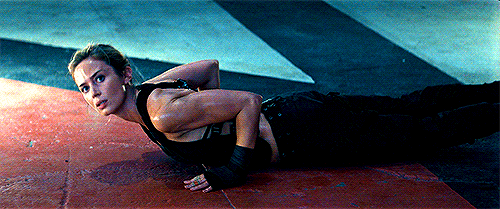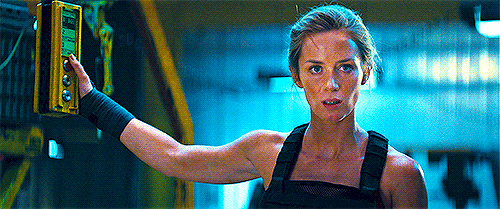 ---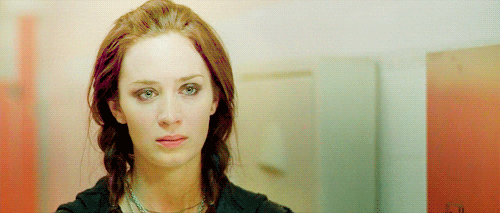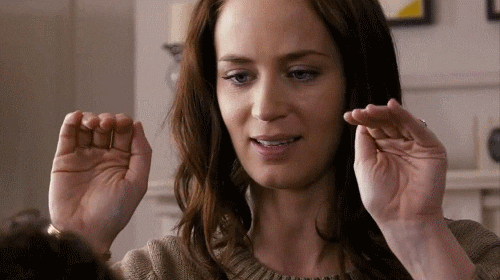 A P P E A R A N C E
H A I R
A U B U R N - R E D
E Y E S
G R E E N
H E I G H T
5 ' 8 "
W E I G H T
1 5 0 l b s
---
P E R S O N A L I T Y
A B O U T
Andy is a very strange young girl. She loves tricking and
pranking people, or even just giving them crap about
anything and everything. She is also very sarcastic,
seeing her serious is a very rare sight, but if she is being
serious, it usually isn't a good sign. She has a short
temper and doesn't like being proven wrong. She also
usually is very shy until she gets to know others. Andy
is also very brave, or pretends to be when she's terrified.
She doesn't like seeming weak in front of others and
thinks life is too short to be scared of everything... unless
it's a huge spider, she freaking hates spiders. Although
it takes her awhile to warm up to others, once someone
befriends Andy, she is loyal to a fault and would gladly die
in the place of her friends.
L I K E S
B O N F I R E S
B O O K S
P R A N K S
C O F F E E
D I S L I K E S
L Y I N G
C O C K I N E S S
T E C H N O L O G Y
D R A M A
---
B I O G R A P H Y
Andy was born in Moscow, Russia on an American army base. It was hard enough growing up with a Marine Lieutenant for a father, never stationary for more than 9 months. But it just made things worse that her mother disappeared shortly after her birth. Andy grew up an army brat, which isn't a rare thing but all the other children thought she was strange and stayed away from her. Andy's father told her that her mother wasn't human and didn't belong on our earth, so of course when she was young she believed it. And when the other children asked her why her mother wasn't around, that was her answer. So it was easy for the other kids to think she was crazy between the tales she shared of her mother and her abundance of "imaginary friends." As she grew older Andy really started to believe she was crazy, and her father made her feel like he was egging on her insanity. He would tell her someday she would save the world, that she was more powerful than any mortal... Mortal? He made her sound like she wasn't human. Maybe she wasn't, her only friends were people that no one else could see, and when she was alone... she could do things... things that weren't normal. When she was 16, Andy was more in her head than in reality, and her father finally began to agree that she wasn't stable, and had started debating sending her away to an institution until she was better.

One night when Andy went to visit her father she over heard him having a conversation in his cabin on a aircraft carrier. She waited outside the door, ear pressed up against the cold metal. It wasn't for nearly an hour until her father said, "You gave birth to her, but you haven't been a mother to her!" Upon hearing that Andy pushed aside any amount of decency and barged through the door to find inside an ethereal woman. She was gorgeous, eyes and hair like... like Andy's, her body emitting a feint light and she wore... a toga? She thought it all was a joke, or maybe her insanity, she couldn't tell anymore. But after a very long night of talking with her "mother" she realized she wasn't crazy at all, but to the eyes of any regular person she'd seem completely delusional. She didn't want to believe it all. It would be easier to accept that she was crazy and her mother abandoned her, but that wasn't the truth no matter how much she wanted to fight it.

Ever since that night her mother, Hecate, promised to come visit or check up on her as much as she possible but... there was a stipulation to reappearance in Andy's life. Since the Gods frown upon too much interaction with their demi-god offspring, Hecate would not only be putting herself in a sticky situation but it would also make those whom do not favor Hecate or Demi-Gods know about Andy, and what she is. So if Andy wanted to keep in any contact with her mother, she had to agree to go to Camp Athens the next time her father's ship makes port. So when the day finally came, her father sent her off in a cab with a duffle bag to go to the airport... She didn't realize it then but that would be the last time she'd see her father and her mother, didn't keep her word.
---
M I S C .
F A V O R I T E - A B I L I T Y
T A L K I N G - T O - G H O S T S
I L L U S I O N S
F R I E N D S ( G H O S T S )
J O N A T H A N
S E R E N A
M A N D E L L A
---
C A B I N
A N D Y ' S - C A B I N
Andy's cabin can be found in the densest party of the forest, near a little stream that leads all the way down to the lake. Made of all glass walls, someone passing by could see that inside was quite simplistic with a bed, sofa and a desk. Her cabin is absent any form of electricity or technology, being light by lanterns and candlelit and a fire pit before the entrance. There is a small out house that a little walkway leads right to from her cabin, inside a simple bathroom with the basic amenities. Andy has no need or desire for too extravagant of living quarters so she is content with the basics.