Personal Jesus||Marilyn Manson
---
---
Full Name: David Spencer Hughson
Nickname(s):Dave, Spencer
DoB/Age: 1995 March 9th, 20
Gender: Male
Godly Parent:Hades
Ethnicity: Greek
Sexuality:Straight/Heterosexual
Dialogue/Thought:

#041e75

/#041e75
---
---
---
---
Personality
For a child of Hades, David is surprisingly well presented and seems to attract all the unwanted attention he doesn't seek. He suspects it's a: "this man is a mission" mind set that lures others towards the dark being of David. Though, he seems civil around this attention and interaction, in truth, he'd much rather keep to himself and his siblings, practicing until perfection of Hades is conquered. Then again, he acknowledges that includes dealing with a range of customers.

A civil facade is what keeps things operating smoothly. Time and time again, David must remind himself this to tone down the natural cold disapproving snark nature that courses so naturally through his veins. However, on more than few occasions has he slipped and expressed his cruel reality.

David carries a very intense attitude for the most part, that looks blunt to most people.

He has the fullest intentions of running the Underworld by his father's side full-time. In fact it may be considered a dangerous compulsion with how set he is on the dream.

Likes
♦Running the Underworld (or at least the idea)
♦Necromancy
♦Mythic Beasts (Cerberus, Minotaurs,etc.)
♦

Dislikes
♦ Loud People
♦ Negotiation:

He much prefers people to just roll over and agree with what's happening


♦ Idiocy
♦

Fears
♦ Death:

Sometimes it escapes him that he is only demi-god and he knows where his soul is going...


♦ Fear:

It can make him feel exposed...


♦
---
---
---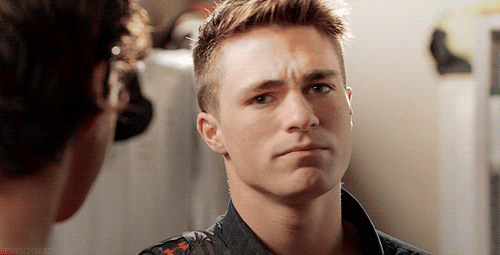 Biography: What already started as a cold nature amplified due to many losses of anyone he grew a warm heart for. Eventually, he decided three separate occasions were enough to quit trying to appease others or play into humanity.
The first instance were when he touched his girlfriend, leaning in for a tender kiss. And what were meant to be an affectionate act when his lips met hers, turned out the coldest act, as his first kill. From there started a spiral of emotions and the haunting memory that he couldn't recover from.
Worse yet, because of his stage of depression his mother were around a lot, trying to support him and get him back on his feet. Perhaps when he started to let it fade to the background, and trust himself again did he take his mother's arm in appreciation for her efforts and tolerance only for the very same event to occur.
The third time...that were deliberate. Cold and deliberate with little regret but enough for some guilty conscience to tick around in his mind. Rebecca's boyfriend, after seeding her with a child were caught cheating in bed. After all the innocents he had taken, and girls he were fond of, he decided to do his own justice. Why should they die and he live? So with a grip on his upper arm and mock friendly smile did Rebecca's boyfriend draw his last breaths.

David admitted himself to camp to get primarily the "death touch" under control and have less reliability on Hades.


Relationship with Hades: For a busy God burdening the ruling of the Underworld, Hades and David have a surprisingly in tact relationship. Though it's evident Hades isn't quite the fan of David's adopted smug attitude from the attention mortals feed him, at the same time, they both know it will come to be a great trait should David be helping Underworld Business.

Of course Hades observes the plentiful room for improvement every time they encounter like; David's tolerance and patience, to pick the moments of hard confrontation and subtly pulling strings. It's mostly a critical relationship when David visits the Underworld but is in hopes to excel.

Family:
Mandy Hughson ||Mother || Deceased:

She were the good maternal woman and spread her attention evenly to her kids. David loved her even though he didn't like to show it for a number of reasons (including his death touch ability) and all for reason because look how that turned out..He misses her but there is no use dwelling on the past.


Rebecca Hughson|| Sister || 23 ||Alive:

These two share a stiff relationship since her boyfriend's passing. Though, it's illogical to point the finger at David, because people drop dead all the time, Rebecca seems skeptical and cautious around him. He however is happy in acting causal and moving on from the past and he can see that she forgets it sometimes too.


Jacob Hughson|| Nephew|| 8 months || Alive:

The source of guilt. Mother could have been a grandmother, and Jacob could have had a breathing father. However, it may be the most mellow relationship David has.
---
---
---
Favorite Power/Ability: Bringing Back the Dead & Taming the Underworld's Creatures.
FC: Colton Haynes
---
---