J E N N
0

J E N N O V A - A M B E R S
F A C E - C L A I M
K R I S T E N - S T E W A R T
---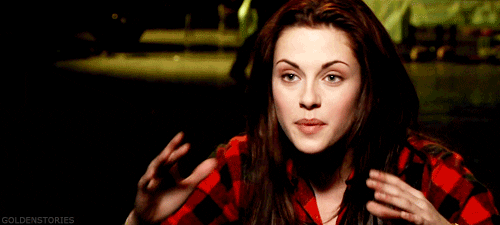 B I R T H D A Y
O C T - 3 1 s t
A G E
T W E N T Y - T H R E E
G O D L Y - P A R E N T
H A D E S
G E N D E R
F E M A L E
S E X U A L - O R I E N T A T I O N
H E T E R O S E X U A L
E T H N I C I T Y
C A U C A S I A N
T H E M E - S O N G
S E R I A L

0

K I L L E R - L A N A

0

D E L

0

R A Y
D I A L O G U E - C O L O R
T H O U G H T - C O L O R
---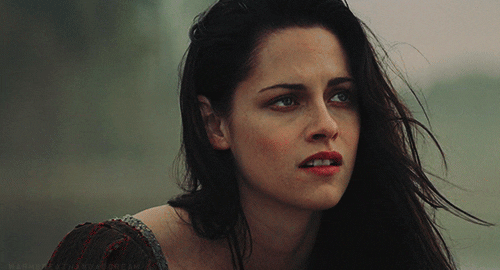 0
0
A P P E A R A N C E
H A I R
B R U N E T T E
E Y E S
H A Z E L
H E I G H T
5 ' 6 "
M A R K I N G S
Tattoo of Cerberus that covers entire back
P E R S O N A L I T Y
Confident || Keeps To Herself || Playful || Artistic
Jennova is probably the most different Hades offspring you will ever come to meet. She knows what its like to love something and let it go. She holds onto her humanity as a curse yet a gift. She is only cruel to those who she feels deserves to know the truth in life, where as she is normally just possessive and sarcastic. She as a few things about her that some people may not fully understand.

Jennova's confidence for herself could be taken as she is not very modest, though she just really doesn't care what other's think of her. If you decide to show up at her cabin before she has gotten ready for the day, she will most likely answer the door in a t-shirt and underwear. On another note, Jennova doesn't walk around thinking she is better than everyone else, she simply does not talk bad about herself, will always try something once before judging herself on if she can or can't do something. She is not cocky just confident.

Jennova doesn't brag or gossip, she is like most of the children of Hades where she would rather be alone than go to a silly teenage party and drink herself to sleep. However from time to time she will go out and socialize if she's sick of being alone. Most of the time it will just be with her family or people she doesn't find too annoying to have a nice conversation with. She isn't the type to lock herself in her cabin all the time, others will see her wandering around however she will most likely not start a conversation unless she is curious about something or lonely. If one does decide that they would like to talk with her she will not shut them out, and will hold a conversation with them.

If you are what Jennova would concern a close friend you will see from time to time that she can be very hyper and playful even for her age. She could tackle her closest friends from the shadows or push them in the lake, or paint on their faces. Little things like that just to be playful, it is how she will show she cares about you if she is trying to annoy you.

Anytime that Jennova is in her cabin for at least an hour she will do anything from drawing to painting to coloring in a coloring book. When Jennova was growing up, for the longest time all she had was a pen and paper and stared at nothing but the creatures of the underworld, so naturally she developed the ability to be good at the Arts, she can also sing and dance if you wanted to count that as being Artistic. Though she would never do either one in front of anyone.
L I K E S
C H O C O L A T E
P A I N T I N G
D A R K N E S S
F I R E
C E R B E R U S
S I B L I N G S
C O M M U N I C A T I O N
F A L L I N G
D A N G E R
D I S L I K E S
B E I N G - A L O N E
M O R N I N G
S L E E P I N G - A L O N E
S E A F O O D
B A N A N A S
L O U D - P E O P L E
S N O B S
C O C K Y - M E N
C L I N G Y N E S S
F E A R S
Falling in love with the wrong person
Missing out on life
Losing the fantastic relationship with her father
Dying at a young age
Not having children
Butterflies/Moths
---
B I O G R A P H Y
At a very young age Jennova had her mother ripped from her life. It started like a normal night, Krystal put her to bed around 8:00pm and went to bed herself. Hours past and Jennova started to hear strange noises, as she was opening her bedroom door an alarm went off and her mother came rushing out of her room. Krystal grabbed Jennova and carried her down the hall, opening the last door at the end of the hall and setting her daughter on the closet floor. She kissed her daughter's cheek and told her to be quiet before shutting the door. Krystal then ran to the living area where a very special necklace was kept. This necklace was past down many generations til finally it was in her family's hands. Krystal unlocked the vase but turned around quickly as she heard glass break. Before she could do anything the gun shots went off, a sharp pain in her stomach, then there was nothing.
......
The robber searched the house, taking everything he could carry. He checked every door in the house. The last one he had to check was the one at the end of the hall. He opened the door and was appalled by the fact there was a child sitting on the floor. He picked her up forcEfully as she started to scream. Jennova placed her hand on his face and screamed as loud as she could before she was dropped on the floor. She rubbed her head and stared at the man's lifeless body. She spotted something sparkly hanging out of his pocket and grabbed it. The necklace her mother loved so much. She crawled around the man and walked to the living room. She clutched the necklace to her stomach as she walked to where her mother lay. Tears started to poor out of her eyes as she saw the blood, her mother had taught her that if someone bleeds alot they don't breathe. She understood more things better then any five year old should.

Jennova got on her knees and crawled over to her mother's head. She put a hand on her mother's cheek. "Mommy.. Mommy please get up." She whispered. "Mommy!" She said louder, she kept screaming it from then on until another voice scared her. She looked up at a strange tall man. "Your mommy isn't going to wake up." Hades spoke to Jennova. "I'm your father, will you please come with me?" He got down on his ankles and held a hand out towards her. Jennova looked at her mother again and kissed her on the cheek, before grabbing the necklace again and taking the man's hand.

Hades took Jennova to another house, he spoke to a woman about Jennova and argued with this woman. Jennova didn't listen though, she walked over to where a boy sat playing with a truck. She looked at the necklace she had in her hand and realized a piece was falling off. She picked it off and handed it to the little boy. "Hai, I'm Jennova." The woman came over and picked him up. "I think it's time that the two of you leave." She spoke. Jennova reached to the boy with the piece of her necklace in her hand. "Can he keep this for me?" She asked, the woman took it and nodded. Jennova was picked up off her feet by her father. She rested her head on his shoulder. "Who was that boy?" "Your brother" Hades said as they entered the Underworld.
___
Hades raised Jennova from age 5 til 22, the two did everything together. He taught her how to rule the underworld while she was away from age 6-15, during that time she was never allowed to go to earth with him because he feared that she would get lose or hurt and he couldn't show his true nature on earth. Growing up Hades spoiled her, with creatures from the Underworld, weapons, clothes, make up, anything a girl would like. Once for her 18th birthday he tried to bring her home flowers but they died on the way there. However Jennova still loved them. Jennova knows her father has big plans for her, and he's a more caring man then he wants others to know. That or he is a real man and takes responsibility for his children. Whatever the case is, she tried to make him proud even though she didn't really have to try at all. She did everything naturally.

Soon Hades brought home someone else. Jennova was summoned to meet him at the portal. When she did she saw a guy with her father. "Hi.." She said confused, she looked at her father, expecting an answer. "This is David, he is your brother." Hades told her. "I would like you to teach him how we run things around here. You are going to start going on long errands by yourself and I need someone else to know how to take command while you and are away." He told her. Jennova stood with her arms crossed, she looked at David and glared at him. "More work, thanks Dad." She said sarcasticly. Hades gestured at David and then Jennova. Jennova felt like she was left out in an inside joke. David pulled a key chain out of his pocket and Jennova's jaw dropped when she realized what was on the key chain. She reached to her neck and felt the necklace where a piece was missing. Jennova agreed to help her father out. After talking with David she realized that he lived in a Camp made for people like them. And decided she was going to do the same. However her father only allowed her to go only if she checked in every other day and still ran errands and helped out.
---
M I S C .
F A V O R I T E - A B I L I T Y
Killing Mortals With One Touch

Taming Underworld Creatures
R E L A T I O N S H I P S
---
H E X C O D E :
#990856
C H A R A T E R - C R E A T I O N :
QueenKatarinaa
F A C E C L A I M :
Kristen Stewart