---
---
Artist| Song Name
---
---
---
---
FULL NAME::
Narissa Rayne Vasska
NICKNAME(S):
Nari, Rain, Rissa, Vasska
DATE OF BIRTH:
April 1st
AGE:
17
GODLY PARENT:
Poseidon
GENDER:
Female
SEXUALITY:
Straight
ETHNICITY:
1/2 Dutch, 1/2 Slavic
DIALOGUE OR THOUGHT COLOR:
#000099
---
---
---
---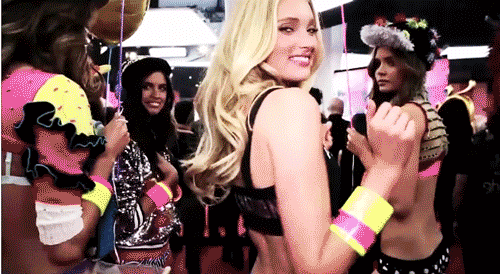 PERSONALITY:
Captivating and Charismatic Narissa is one of the nicest people you could ever meet. There has never been, and most likely never will be, a time when someone has been left out, mocked, or upset in Narissa's presence without her doing something to change it. For someone to get on her bad side is practically impossible, Narissa being naive in the way that she strongly believes in second chances. (And third chances... and fourth chances...) With her spontaneous nature and fun-loving attitude Narissa found a quick love for parties after joining Aeonis. Her friends are her favored party buddies though she is not the type to turn down any chance to socialize.
While she has gained her playful side in the past years she still kept many of her traits from before, including her caring nature. While Narissa is often a 'Life of the Party' type girl she is also quite in tune with the emotions of people around her, having learned how to read body language quite well over the years. Being a shoulder to cry on or a listening ear is something Narissa is good at and with her naturally secretive nature it isn't uncommon for her friends, and sometimes even strangers, to confide in her.
Despite her experience, over time she grew extremely close to Lachlan and even grew close to Karen, befriending her and coming to think of her as a mother over the years. Though she trusted both Lachlan and Karen, Narissa never shared the details of why she was taken from their mother with them. When Karen died it was extremely hard on Narissa. She distanced herself from Lachlan, mostly afraid that he would for some reason disappear as well. With his current disapproval of her behavior the rift in their relationship hasn't improved much over the years but underneath it all Narissa still loves Lachlan and tires to be there for him despite their hardships.
Narissa's biggest character flaw is her selfless and 'reserved' nature though most don't notice it. Narissa has never been the type to talk about her past in detail, whether it be because of her real mother's actions or her stepmother's death. In fact, while she loves to party and will flirt till there's no tomorrow, she dislikes being in the spotlight anytime the mood is serious. The times this trait most comes out are usually when it comes to dealing with her own emotions, a fake smile often being her go-to reaction. Narissa has, as she tells herself, too much dignity to get upset, though in truth she pushes the feelings away because she is afraid to face them. In this way Narissa secretly resembles her father, not impartial to moods though she hides them expertly behind a smile.
Another of her flaws, one that's quickly worsening, is Narissa's careless and impulsive behavior. Having started partying shortly after Karen's death, her tendency to overdo it has increased, causing a drop in her grades each year going from A's to B's to C's. Staying out past curfew, sleeping with random guys and constantly being drunk or having a hangover being some of her most common activities. Though she realizes she often overdoes it, with her live-for-today attitude it doesn't seem as important to her that she stop.
Being honest with herself is one of the things that frightens Narissa the most. She is constantly running from facing herself and her own feelings, going through life with an outward confidence to make up for her lack of an inward one.
LIKES:
✔Parties
✔Chocolate Covered Strawberries
✔Most Alcohol
✔Black and Pink
✔Modeling
DISLIKES:
✖School
✖Rum
✖Butterscotch
✖Hangovers
✖Yellow & Orange
FEARS:
☠Large Bodies of Water
☠Facing her Past
☠Heights
☠Being Honest to Herself
☠Commitment
---
---
---
---
FAMILY::


Lachlan Duval|Brother|22|
Her best friend since she was 9, Lachlan was always there for her, from the very first moment she moved in with them. After she learned to trust him Narissa spent all of her time with Lachlan. Though Lachlan didn't have a particular fondness for Poseidon he would even go with Narissa when their father took her places, knowing it made her feel safer.

Karen Duval|Adoptive Mother|43/Deceased|
Her closest friend and, in her mind, her mother. Karen died 2 years ago. Karen was extremely easy to talk to, kind, and understanding. Everything you could want in a mother. Though they had a rough start the two ended up friends after the first couple years.

Cornelia Vaska|Mother|32|
Narissa hasn't seen her real mother since she tried to drown her 8 years ago. Though she didn't know it Narissa's mother had Dissociative Identity Disorder (Multiple Personality Disorder). Her mother fought the disease for years but eventually she lost the fight and her other personality, one who hated Poseidon for leaving her, tried to drown Narissa in the Ocean.



RELATIONSHIP WITH GODLY PARENT:


Narissa has a pretty close relationship with her father, since she didn't feel comfortable around Karen for the first few years Poseidon was the only parent she had in her life and with his weekly visits he was very loving and supportive.



BIOGRAPHY:


Up until she was 8 Narissa lived with her mother, a troubled woman who had mental issues. Her mother had Dissociative Identity Disorder which caused her to slowly go insane, refusing to address the issue in case they tried to take Narissa away. Her mother loved Narissa very much but, when she was 8 her mother lost it, trying to drowned Narissa in a depressed rage. Poseidon came to her rescue, taking Narissa to live with one of her half-brothers and his mother.
When she first started living in Lachlan and Karen's home Narissa was extremely quiet and reserved, she was scared to trust anyone after the ordeal with her mother. Slowly, over the span of a year, Lachlan gained Narissa's trust. After she did trust him she did everything with him, the only time she wasn't at his side being school. It took a lot longer for Narissa to trust Karen, Narissa not even giving her a chance for the first two years. Once Narissa did finally give Karen a chance Karen didn't waste it. They became fast friends and by the time Narissa was 11 she called Karen Mom and felt at home with her new family.
After settling into her new home Narissa's life was pretty normal for a Demi-God. She joined the cheer leading squad at school, got all A's, saw her father once a week and even started horseback riding when she was 13. While she was learning how to ride a horse that summer her brother went to Camp Athens. During his time there he sent her letters every day and Narissa fell in love with the camp. Though her brother didn't go again Narissa couldn't wait to go, asking Poseidon all about the camp every time she saw him. Seeing her enthusiasm to go Poseidon promised Narissa she could attend when she was 16 but no sooner.
During the time between during her 13th summer and her 15th fall Narissa also started modeling as a part-time job. She loved it and Karen supported her fully.When Narissa was 15 Karen died in a car accident which put a lot of strain on Narissa's emotional state. She started partying, her grades dropped, and she grew distant from Lachlan and her father. As it continued to get worse Poseidon and Lachlan decided to keep her out of Camp Athens until she got her act together. As a result Narissa ended up running away with two of her friends, also models, on a tour of Europe at 16. When her father finally found her he took her home and, the school year already being over, sent her to spend the summer at Camp Athens.



FAVORITE POWER:


A strong tie between talking to aquatic creatures and being able to manipulate all liquids. Though she refuses to go anywhere near the ocean or other large bodies of water Narissa had been known to be found by her brother at an aquarium speaking with the creatures. On the other hand Narissa uses her ability to control liquids so often that it's rare to see her not using it when she's home.



MISCELLANEOUS:


FC-Elsa Hosk
---