Infinite||Eminem
Youth in Revolt||Caleborate
---
---
---
Full name:
Theophilus James Smith
Nicknames:
Theo, James (only his mom calls him that)
DOB:
March 21, 1997
Age:
18
Gender:
Male
Sexuality:
Heterosexual
Godly Parent:
Artemis
Ethnicity:
Caucasian American
DIalouge:
#0000BF
Thought:
#00BFBF
---
---
Personality
Theo comes off as one of the cockiest people ever. He is rebellious. He hates structure. He just wants to be free, and do his own thing. What is his own thing? He likes to party and hook up with random girls. He puts on the bad boy facade, but he actually cares about a few things. He would do anything to protect these things. Theo thinks he is more powerful than he probably is. For a kid of Artemis, this is rare. Artemis actually remains active in her children's lives, and instills good morals in them. Theo is very persuasive and charismatic. He knows how to talk to anyone, especially women. He stays calm in almost every situation. He acts like nothing can hurt him. He hardly ever lets people in. When he finally trust someone, they see a whole new side. He is actually deep and thoughtful. He wants to matter, but he doesn't really know how. He's stubborn and persistent. He hardly ever gives up. Overall, Theo has two personalities. His facade that everyone sees and the real him that few people know.
Likes
-Bow Hunting-
-Girls-
-Partying-
-Alchohol-
-Money-
-Running-
-Fighting-
-Animals-
Dislikes
-Snitches-
-Being told what to do-
-Emotions-
-Losing-
-Closed spaces-
-Being lazy-
Fears
-Disapproval of his mother, Artemis-
-Letting people in-
---
---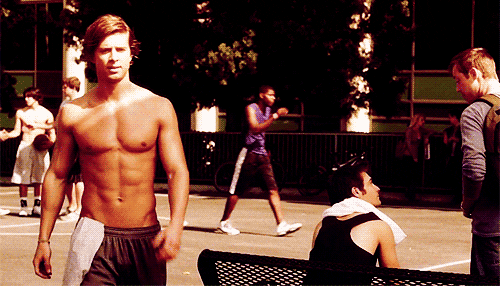 Height:
6'2"
Weight:
210 lbs.
Eye Color:
Green
Hair Color:
Dirty blonde
Looks:
Considered to be extremely handsome. Theo is tall and muscular. He wears tight fitting clothing in order to show it off. Theo typically keeps a smirk plastered on his face. He like to keep his hair out of the way. Theo is confident in how he looks.
---
---
Biography:
Theo has known he is a demigod for as long as he can remember. He grew up in a small town just south of Philidelphia, Pennsylvania. He tried to live a normal enough life, playing every sport he could, and excelling in all of them. His dad married a human woman when he was 13. Theo has never really liked this woman. Theo had good intentions early on, but things went downhill when he got into highschool. He got mixed up in the wrong crowd, and even went to jail a few times. One time he tried to straighten up for a pretty little blonde, but that didn't last long. He spends alot of time alone in his wolf form, just running. He tried to hide in this from to avoid going to the camp for weeks. Eventually though, Artemis tracked him down and forced him to go.
Family
Artemis || Mother || Alive
Brandon Smith || Father || Alive
Gina Smith || Step Mother || Alive
Delilah Smith || Baby Half Sister || Alive
Relationship with Godly Parent:
Unlike many other gods and goddesses, Artemis is involved with her children. She has only a few. Theo has never met any of the others though. Theo loves, fears, and resents Artemis all at once. He loves her because she has never left him. She has always been there to help when he has needed her. He fears her because she is tough on him, and he knows she is much stronger than he is. He resents her because of that toughness, because she keeps telling him he can be so much more, because she keeps pestering him to get his life on track and be productive. Artemis is tough on him. When she told him to join the camp, they got in huge fight, and Theo pretended to go but ran away. He evaded Artemis in his wolf form for awhile, but it didn't last long. Long enough for him to prove his point and be a couple of weeks late for camp though.
---
---
Powers:
marksmanship, heightened senses, can change into a wolf or deer
Favorite Power:
Theo loves his wolf form because he feels free, faster, and his senses get even better.
FC:
Drew Van Acker