---
---
◤
◥
{
"...the sea, once it casts it's spell, holds one in it's net of wonders forever."
}
-Jacques-Yves Cousteau
Dialogue Color ✦

#1E90FF

|| Thought Color ✦

#191970
|| Savior || Ain't It Fun || My Blood || Immortals ||
◣
◢
---
F U L L N A M E
Viviane Haley Burn
N I C K N A M E S
Viv ✦ Most common ✦ Likes
Ariel ✦ Started as a joke and stuck around ✦ Dislikes
B I R T H D A Y
July 15th
A G E
20 years old
G E N D E R
Female
G O D L Y P A R E N T
Poseidon
E T H N I C I T Y
American and French
S E X U A L I T Y
Heterosexual
---
---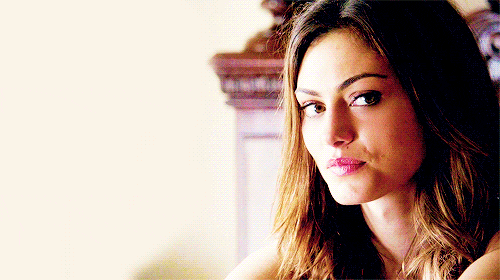 P E R S O N A L I T Y
Adventurous ✦ Charming ✦ Daring ✦ Loyal ✦ Assertive ✦ Mysterious ✦ Fickle
Growing up, Viviane always had a love for the outdoors and adventure. Usually you would find out by the sea, a bubbling brook, or a lake. Not surprising considering her father was Poseidon. Like her father, she was charming and daring, not backing down from a challenge. Rules normally didn't apply to her and with a strong will, she did as she pleased. This made Viv a very assertive person. She knew what she didn't liked and what she did like, not to mention how to get it.
With a fiery personality such as her's most people either took to her really easily, or stayed away. Not that she minded, she was a personal and secretive person. Most people would describe her as mysterious; she definitely wasn't an open book. But if you took the time to get to know Viv, you would see she was a passionate, kind, and loyal girl.
It was hard to figure out how to go about Viv. Her moods were like the ever changing tides. She could easily be a charming and fun-loving girl, but the next second she can become cynical and hard. So it was best to tread with caution around her, lest you found your self on your back pleading for mercy.
When it comes to trust she has problems. How can she rely on anyone but her self and close loved ones? People now a days will say whatever to get on your good side, you never know if they're honest or not. Life is pretty tough so Viv needs to know she can fully count on you. If she can't trust you, then she'll be extra cautious with you and won't truly express who she is.

L I K E S
Any water landscapes: "It's my happy place." ✦ Classical Music: "It's just very soothing and makes me feel calm." ✦ Getting her way: "I've always had it this way, I don't want to see it changing." ✦ Swimming: "Common, I'm the daughter of Poseidon, you had to see this coming, shouldn't be a surprise." ✦ Adventures: "I'll go just about anywhere." ✦ Occasional Solitude: "Some people annoy me and I want to be alone." ✦ Wrestling: "Keeps me entertained." ✦ Having a powerful dad: "He's pretty much the shit, and thanks you him, I can do cool shit."

D I S L I K E S
Egotistical people: "It's not all about you, sorry." ✦ Stereotype: "Not everything is as it seems, so quite labeling stuff"." ✦ People who belittle her: "Yes I'm a girl, and yes I can kick your ass, don't underestimate me." ✦ Idiocy: "Honestly, how does one become so air headed?" ✦ Being bored: "I have to be doing something basically all the time." ✦ Crying: "I don't know how to deal with that." ✦ Being compared to others: "I am my own person, stop." ✦ Fish: "They get in the way and are annoying as hell."

F E A R S
The Dark: "If I can't see what's in front of me, that's a problem."
Crowded areas: "I feel like I'm suffucating."
Small rodents: "Get them away from me."
Needles: "I don't care what people say, they hurt."
---
---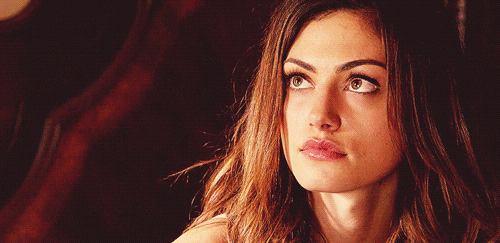 F A M I L Y
Genevieve Burn-Avery, the woman who gave birth to Viv. The amount of love the two have for each other is immeasurable. Really, they're each others best friends. Gen knows exactly how to cope with an irrational Viv. Call it mother's intuition, or whatever, but she always know when something is up with her daughter, and she knows just how to fix it. With a kind and nurturing heart, Gen gave all she had to her only daughter. Teaching her right from wrong, and how to be a compassionate being. At the age of 8, Gen decided to tell Viv about her biological father. At the time Viv didn't believe it, until the man himself came out from the ocean to greet his young daughter.
Daniel Avery, the stepfather. Daniel, or as he liked to be called, Danny, was that stepdad who wanted their stepkid to like them. The things he put himself through to see Viv happy was insane. He would try to be the 'cool' dad when friends were around and often embarrassed her. Truthfully, Viv really liked him. At times his crazy antics were so amusing, she couldn't help but join in on them. Plus his love for her mom was true. Every month he'd bring her flowers, and some chocolates for Viv so she didn't feel left out. Danny was a great guy and even rubbed off a bit on Viv, making her an agreeable person.
R E L A T I O N S H I P W I T H G O D L Y P A R E NT
She surely knew where she got her love of the ocean now, and her good looks. Since Viv had met her father at an earlier age, she got to know him. She was much like him; from their tempers, personalities, and interests. At times, she resented her father. He often pushed her to perform her best and try harder. Obviously he just wanted to see his daughter grow strong and well, but Viv didn't always see it that way. Looking back on it now, she understands why he did what he did and was thankful for it. Like her mother, her father, was fond of Viv, and Viv of him. The camaraderie between them was real. His visits were sporadic and often brief, but every precious moment she had with him meant the world to her. With him, she didn't have to hide. She didn't have to suppress her abilities and feelings. She could just be herself, and that was all she really asked for. It was refreshing.
---
---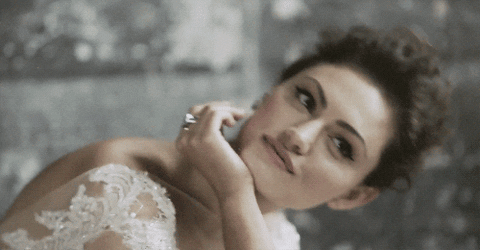 B I O G R A P H Y
Growing up, it was pretty clear Viviane was different from all the others. It wasn't even the fact that her father was a God, or that she had powers, it was that she didn't like being apart of all the childhood games. It wasn't any fun for her. She was told she was always mature beyond her years, and I suppose that much was true. Honestly, Viv was a shy child who didn't want to get involved with to many people because of her trust issues. In an effort to change that, her father and mother both agreed to send her to a boarding school in France, where her grandparents were from. There she grew and got to really know who she was. It was then that her powers started to really take shape. She found that she was capable of them when a professor had gotten in her face about skipping class. She had created a scale 2 earthquake that demolished a small campus building.
When her parents caught wind of the incident they both thought it was best to send her to camp, where she would be among others like her. There she could fully grasp her powers and hone them. Grudgingly Viv agreed, but only to appease her parents. The thought of being in a camp of others with superhuman abilities, was just a bit much for her. But knowing she may have half-siblings there made it worth while.
P O W E R S
Water manipulation ✦ Causing tsunamis, ocean storms, and a form of water bending
Superhuman Strength, Stamina, and Endurance ✦ It was a basic for every demigod
Magical Water Healing ✦ Can heal any injury in water
Super Swimmer ✦ Great mode of transport
Breathing Underwater ✦ Pretty neat for someone who loves the water so much
Talking to Sealife ✦ For when the humans and other demigods become overwhelming
M I S C E L L A N E O U S
✦ Has a pet dolphin who is more intelligent than most people she knows.
✦ Can speak fluent French, English, and most forms of sea life creatures.