W E S
W E S L E Y - P R E S T O N
---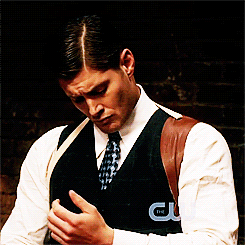 F A C E - C L A I M
J E N S E N - A C K L E S
---
B I R T H D A Y
F E B R U A R Y - F O U R T E E N T H
A G E
T W E N T Y - O N E
G O D L Y - P A R E N T
A P H R O D I T E
G E N D E R
M A L E
S E X U A L - O R I E N T A T I O N
H E T E R O S E X U A L
E T H N I C I T Y
C A U C A S I A N
T H E M E - S O N G
T O O - S E X Y || R I G H T - S A I D - F R E D
D I A L O G U E - C O L O R
T H O U G H T - C O L O R
---
A P P E A R A N C E
H A I R
D I R T Y - B L O N D E
E Y E S
G R E E N
H E I G H T
6 ' 2 "
W E I G H T
1 8 5 l b s
P E R S O N A L I T Y
A B O U T
Wes is the living definition of a womanizing male. Being a son of Aphrodite, he has the natural ability to attract just about any woman he desires without even trying. Although he knows that he could easily attract any woman, shifting himself to appeal to her ever desires, Wesley loves the chase. This being, that the more a woman is not into him, the more he finds it to be a fun challenge to try and win the girl over. But usually once he wins a woman over, he usually gets bored very easily which is what makes him seem like a player. It is possible for him to find someone to truly keep him on his toes, but it definitely is not an easy task.

Wes also thinks very highly of himself. He thinks he's amazing and he knows it. He is no where close to modest. In his own words he thinks he's the best thing since sliced bread and anyone who doesn't find him as amazing he either avoids, or annoys purposefully with his narcissism. Wesley is also the textbook version of a rebel, being born into money and good education he was the resident bad boy that every guy wanted to be and every girl wanted to be with. Lastly, he speaks fluent sarcasm and getting him to take anything serious is a difficult task to accomplish.
L I K E S
H I M S E L F
B E E R
C H I C K S
H O R I Z O N T A L - H O K E Y - P O K E Y
R O C K - N - R O L L
P L A Y I N G - G U I T A R
F L I R T I N G
D I S L I K E S
H A T E R S
L I A R S
D R A M A
---
B I O G R A P H Y
Growing up in the 90210, Wesley always had whatever he could desire at his finger tips. And to most that was always their dream to grow up with tones of money and parents who didn't seem to give 2 shits what he did. Scratch that... parent. His father, Jacob Preston, was one of the most sought after defense attorneys in the nation. Jacob could make serial killers come up as innocent in the court of law which made him a high demand lawyer, with a substantial amount of income. Being a lawyer, his dad was always very distant and cold towards Wes, leaving him to be raised by nannies and maids due to the absence of his mother.

Ever since he was little, Wes always had a knack for getting into trouble because it always seemed to be the only way to get his father's attention. On a regular basis he would skip classes to go meet up with girls or cause trouble throughout the town. By age 16 he had been arrested twice and every cop in the district knew his name. But Wes didn't mind the attention, in fact he loved it whenever all eyes were on him. His new bad boy reputation also made him begin to get even more affection from the ladies compared the large amount he was already getting when he still dressed in the expensive clothes his father bought him. Wesley would rather wearing a leather jacket, and a pair of torn jeans, driving an old model car or motorcycle, compared to the $1000 suits and Mercedes his father tried to buy him.

Although Wesley was a very intelligent kid in school, he ended up flunking out due to his numerous absences and his lack of attention or discipline at school. When his father found out that Wes wasn't going to be able to go to Yale like he did at his age, he was furious. He no longer wanted his son in his house hold let alone anywhere near him. So Jacob finally decided to sit Wes done and tell him the true story about his mother. Obviously Wesley did not believe a single thing his father said, until Aphrodite herself appeared in their living room. She said that she had been trying since Wes was a kid to get his father to send him to the camp where he would be "safe" and apparently since his father no longer wanted anything to do with him, Aphrodite took the opportunity when she could. It was apparent that his parents no longer got along, but as to the history that passed between them, Wesley would never find out. All he could tell was that his father had been keeping him from his mom all these years, and even though Wes felt a little old to be going to a camp. He accepted the opportunity to get away from his ungrateful dad and possibly one day get to know his mother better.
---
M I S C .
F A V O R I T E - A B I L I T Y
C O N T R O L L I N G - S E X U A L - D E S I R E S
M A K I N G - O T H E R S - F A L L - I N - L O V E
F R I E N D S
---
C A B I N
W E S L E Y ' S - C A B I N
Wesley's cabin is deep in the woods near a small little waterfall where it's trickles can be heard from inside the cabin. The little building is nestled up in the trees almost like a luxury treehouse with a ramp lit by lanterns on the way up to the entrance. Contrary to Wes's handsomely rugged exterior, the interior of his cabin is in pristine condition with a surprisingly romantic and homey feel to it. The rooms that he allows others to see are on the first level and seem everything like the perfect get away to woe a woman, which was usually his motive. It'd be a very rare occasion for someone to gain entrance up to the second floor of his cabin which felt like an entirely different cabin. The walls were covered in different band posters, with the highest quality sound system and every record or CD that had any type of music Wes liked.