---
---
---
"I didn't choose to be the son of Poseidon, but I'll live up to the Earth-Shaker's name."
~~~
Normal ||
Fine Again | Seether
||
Fighting ||
Carry on | Avenged Sevenfold
||
Emotional ||
The Kill | 30 Seconds To Mars
||
Crazy ||
Radioactive | Imagine Dragons
||
~~~
---
---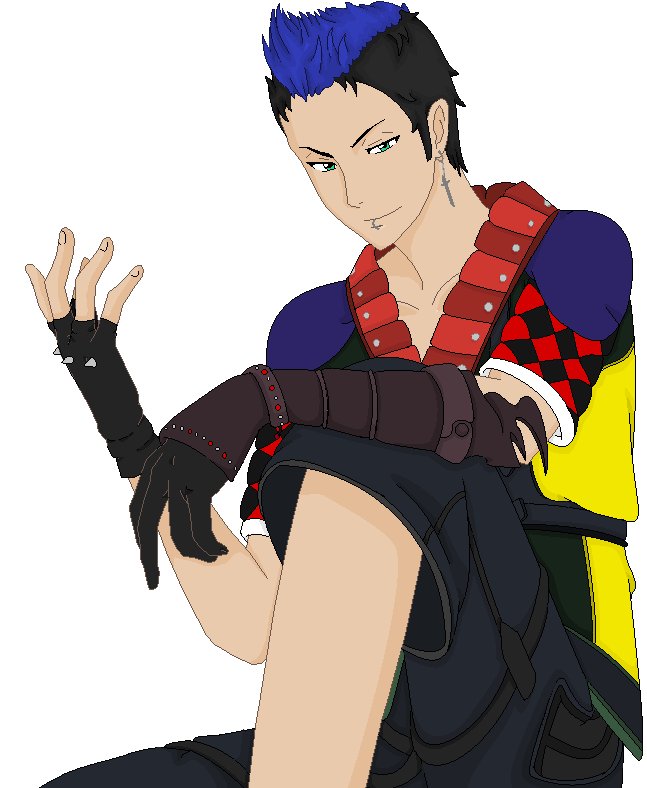 Name:Lucas O'Connell
Nicknames/Titles:Soki, Sokifish,Luke,O'Connell,Coral brain
Age:18
Gender:Male
Sexuality:Pansexual
Nationality:Irish
Godly Parent:Poseidon
---
---
Birthmarks/Scars/Tattoos/Piercings:
Height:6'3"
Weight:185Ibs.
Personality:Lucas is very much like his father; or as most people compare to the sea. Most days he's calm and laid back, ready to go with the flow, but there are days where his temper is at an all time high and he can be mean, and cold to anyone in his wake. Though on his calm days he's a great person to be around, funny; and cheerful always ready to throw out a joke or give a hand to anyone who wants one.
He has a bit of a mischievous side as well, practical jokes being one of his main sorts of entertainment, a good bucket of water above a doorway, or even a simple stink bomb; he doesn't much care for the cunning of the joke, just the punch line.
Lucas does have a serious side when it comes to something he likes; sword fighting being the most prominent; though that doesn't stop him from trying to be the joker of the group.

Through all this though, Lucas tries to maintain the look of a fool; never serious; always joking, though in regards to that is due to his past, but deep down he is an able-bodied man, ready to jump at first notice to help someone, anyone in need even at the risk of life and limb, he always puts others first and foremost, before himself. Because of this, he is always ready for a good fight, to defend his friends and family.
---
---
Likes:

Lazy days
practical Jokes
swimming
surfing
swordfighting
good books
Dislikes:

overly busy days
scorching weather
sore losers
people without senses of humor
braggarts
mean spirited people
Talents:

Stealth
swordsmanship
Dexterity
Flaws:


loyal to a fault
hot-headed
never backs down
Fears: to return home and find his sisters and mother dead.
Weapon:Lucas uses a sword that was given to him by his father for his seventeenth birthday, the blade and hilt of the sword are of oriental make, a Large Japanese Katana. The blade itself decorated with cherry blossoms flowing along a wave on the length of the blade; giving it a blue sheen, The sword itself is magical granted it does not bolster his abilities in anyway, but helps him control it, instead of it being chaotic or temperamental like the waves of the ocean.
Abilities:Since Lucas is a son of Poseidon he has control over all things water, be it a small little puddle, to the vastness of the ocean. That and the ability to breath underwater and commune with horses due to his father being the creator of the first horse and it's decedents. The water also heals him significantly when injured and bolsters his strength, and abilities in battle when he is in water.
---
---
Bio:Lucas' life was pretty simple, born in Dublin Ireland to a tough as nails Irish woman, and a mysterious father whom was never there. His life was pretty quiet during his toddler years. Though it really started to change when he turned nine, his mother, who had fallen in love with an American; who was on leave from service, which to spare the boring details they were soon married with a daughter on the way, and it wasn't long after a second was born as well. Due to his new step-dad they were moved to America post-haste; Brooklyn New York to be exact, when he was roughly eleven. He spent most of his teenage years getting into trouble; to many practical jokes here or there, fights and such, but regardless off all the troubles he had with schooling he tended to try his hardest; or at least the hardest he could for his mother.

Life seemed okay until his step-dad seemingly died during service, breaking his mother's heart, and leaving him to fill the rule of "man of the house" so to speak. Thirteen years of age; Lucas matured quick, always putting on a happy-go-lucky smile and keeping his sisters laughing, and his mother smiling, even though she was broken hearted. His fighting with others slightly diminished, his pranks as well, unless they were to make his sisters smile, but other then that he started to grow up to help out more around the house. When he turned fifteen he got a small job to help pay the bills. It wasn't much but it was all he could do to make sure his sisters, had a good life and his mother didn't need to stress. He himself found in outlet in sports, Football, (since he's Irish he means Soccer) Track, and a Bushido team, as well as a minor extra credit language class: Japanese. Which he was giddy about taking, world history having been one of his top favorite class, a learning about japan had sparked in interest about the countries culture and history; which many of his friends and class mate's found strange, but with all the stress and hard-work at home, he needed a release in any form.

All was looking brighter for the family of four. Though for a Demigod, nothing good lasts forever, his sixteenth birthday was met with strange things, he began to run into bad luck sort of speak; the bullies became meaner, always goading him to fight; his literature teacher was replaced by a cold-hearted woman, and needless to say he couldn't go two blocks without running into someone who would stare at him like a four-course meal. Though upon his return home, he came across a present on his bed; a large one wrapped in blue gift wrapping; decorated with coral and other sea things. He was quite awe-struck by what he found in it. A large sword, of Japanese make, with oriental designs upon the blade itself giving it a dull blue sheen. The birthday gift was odd in the fact that when he picked it up the air around him smelled faintly of the sea, noticing a note in the box. "Let this ever serve to protect you my son, in your hour of need this blade will not fail you. To make it easier to travel with face the blade upside down and tap the pommel" He didn't quite understand what the, letter meant but all the same it was nice to get a gift from his father. After he studied the blade a little longer he did as the note suggested, and as soon as he tapped the pommel the sword shrunk almost instantly in his hand instead rested a ring decorated with the ocean waves with cherry blossoms flowing along, other then that it was a simple ring. He slid it onto his right ring finger. He spent the rest of the night with a smile on his face and a joke ready for both his sisters and his mother.

Throughout the next year the weirdness grew; more angry and mean teachers joined the staff, strange people on his walks home watching him, as if waiting to strike. It wasn't until he got home and his mother gave him a letter. A letter she had been keeping from him, for five years. Once opened and read his mind couldn't quite comprehend it, but with a smile from his mother and an explanation of what the letter meant, and who she suspected his father was He was packed light, and was on bus ride to the address of the letter.