---
---
---
"The most important thing in life is to learn how to give out love, and to let it come in."
~~~
Emotional ||
Coda (Sammy's Song | From Criminal Minds
||
Fighting ||
Camisado |I Panic@theDisco
||
Normal ||
Will the Circle be Unbroken | Choir (Bioshock Infinite)
||
~~~
---
---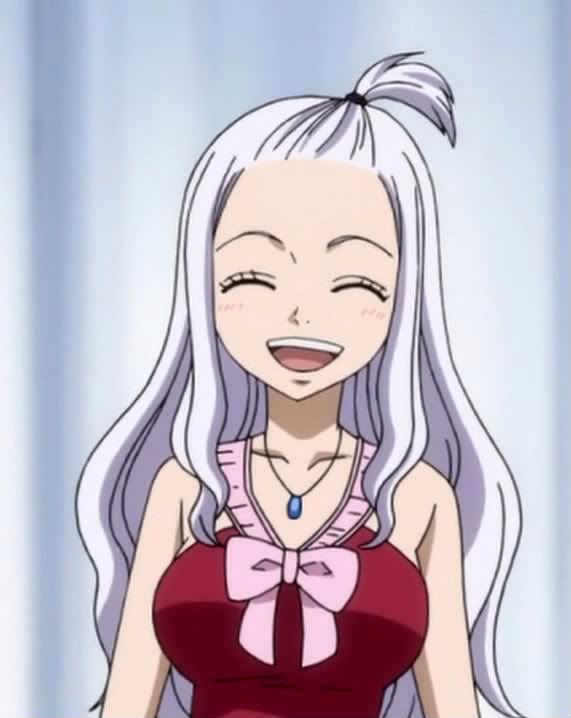 Name:

Mirajane Stanhope



Nicknames/Titles:

Mira or whatever you can come up with.



Age:

17



Gender:

Female



Sexuality:

Heterosexual



Nationality:

50% Irish, 25% Scottish, and 25% English



Divine Parent:

Aphrodite



Face Claim/Physical Appearance:

Mirajane Strauss (Fairy Tail)

---
---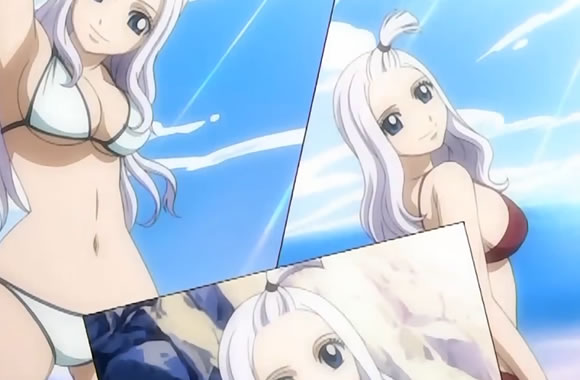 Birthmarks/Scars/Tattoos/Piercings:

She has a burn mark from an accident when she was a small child. It is found on her right thigh.



Height:

4 feet and 9 inches



Weight:

95



Personality:

Mirajane is a shy and quiet girl, who likes to be around people but sort of in the background. She doesn't like to be put in the spotlight and is very mature in the fact that she does not have a desire for her 15 minutes of fame. Mira is happy to be around others and prefers the company of males over females, probably like her goddess mother does too. She is smart and good at getting things she wants in a polite and morally correct way. Her charmspeak ability is a useful tool in acquiring her goals but it only works on small things like making a waiter give her a discount or when she needs help in school. She has good morals and likes to help people more than take advantage of them, in fact she is often the one who gets taken advantage of because of her nature. Mira is a natural people pleaser like Aphrodite was, but she doesn't know how to stand up for herself. Its sometimes hard for her to say no because she tries hard to keep everyone happy, so at the school she is often choosen last for games, besides she has a hard time pleasing both her team and the opponent. She wouldn't be a very good player in Capture the Flag games either.
Mira is protective of others and a good fighter from long range, but she doesn't like to kill things even if her life depends on it. However, she finds that saving someone she loves is a more important matter, but the guilt usually finds a way to come back to her after. Mira is the type of person who has nightmares and fear from these types of things and she sometimes doesn't get much sleep from it. Mira is not a strong girl mentally or physically, but she is tough enough. Mira's kindness would be the downfall of her someday, but she loves her father and her father wanted her to go to the camp to make new friends since she didn't have a whole lot at her school, mostly because all the girls disliked her since she had the natural beauty and appeal. Then the boys at her school were always flirting with her and trying to have their way, but because of her charmspeak ability she was able to keep them away.


The main thing about Mira is that she is a bit awkward at times, like not knowing what to say around certain people and can get into trouble that way. She is a very, very, very, very sensitive girl and crys when people are mean to her. She finds girls to be more hurtful to her and tends to stay away form them.


Being sensitive is also a bad trait of hers especially when you add in her innocence and naivety.


---
---
Likes:

She likes hot springs and relaxing in them but finds hot tubs too claustrophobic for her. Mira tends to like fluffy and soft things like cats and puppies, but big dogs scare her. She likes wearing her dresses or skirts too. Mira likes reading books and being by herself in the woods by the creeks around the camp and likes the colors white, yellow, blue, green, red, and pink...The pastel colors at least. She also likes getting compliments, but sometimes gets sad.



Dislikes:

Mira does not like it when her mixtures turn out wrong and then gets discouraged so then she becomes sad. She doesn't like how her emotions are sometimes too nice for her to do anything about other people. Actually, she never liked how in elementary school she was always picked last for everything and even now in gym she is picked last, which annoys her because she is a good runner. She doesn't like the smells of trash and dumpsters either. She doesn't like being compared to others especially her mother (Lady of Love).



Talents:

Is a fast runner, quick, and very agile. Mira also has a few special abilities of her own.


Alchemy: Mira's best subject in school is chemistry. She isn't a fanatic, but the mixing of different types of chemicals with each other to make something important or new just comes naturally and very easily to her. She has found out the way to craft many "potions" as she likes to call them, and she has even figured out (lol how coincidental!) how to make a love potion, but its affects are only temporally.

Archery: She is great with a bow, a bow given to her by her mother in the form of a ring that looks like a promise or engagement ring. She keeps the ring on middle finger on her right hand but can transform it into a bow that looks almost identical to the famous bow known for shooting arrows that make people fall madly in love with one another. It is painted white with pointed gold metal tips.





Flaws:

Needs to be more brave and doesn't fight anyone on anything (usually, she's a people pleaser). Being a natural people pleaser, unlike her mother, gets taken advantage of by others. Mira doesn't like telling people though, but she has ADHD so she isn't very good stealth wise about things and is actually quite clumsy and tends to get herself into sticky situations.



Fears:

Fire, the dark, and the ocean (really just the aspect of swimming in a deep unknown area with monsters or dangerous things below her).



Weapon:

White and gold bow with gold arrows. There is nothing special about the arrows or the bow that she uses, but she sometimes makes her own poison tipped arrows to shoot. She has never used them and only had enough guts to make four of them. Mira doesn't have a certain magically weapon that has any "special" properties but the only magical thing about her bow is that it can be transformed into an engagement ring which she always wears in case of emergencies. Aside from the bow and the arrows she doesn't have any other weapons, since of course she isn't the fighting type of girl.



Ability(ies):


Charmspeak: The ability possessed by children of Aphrodite to suggest things to a person or creature, and have the affected person/creature drop whatever they're doing and do what you've asked them to. As long as the thing you're trying to Charmspeak has a language or can hear, it is vulnerable to Charmspeak. Charmspeak is only as powerful as the speaker, meaning that if you aren't confident it won't work. Further, some creatures are simply immune to Charmspeak, their will is just too strong.

Lovers Gaze: The ability given to children of Aphrodite that lets the gazer see what relationships people have to others. It is a pointless ability in her mind, but she still hasn't found a use of it.


---
---
Bio:

Mira doesn't have any extraordinary life story. She grew normally, however she was always getting attention from people about her looks and found it odd how some boys in her classes found her irresistible and the girls in her classes couldn't stand to sit at the same table with her at lunch. She was usually alone, funny, to think that the daughter of Aphrodite wasn't the most popular person in school, but Mira's personality always made her very modest about things, so she passed through school with perfect grades and she had done it all by herself. She was proud and grew accustumed to being alone and in solitary.


Her father made going to school worse though. She loved her father so much, so when she finally was old enough to go to kindergarden, she was heart broken and refused. She soon adapted not seeing her father as much as she would have liked to. In Mira's eyes there was nothing better in life than to have her father lie in bed with her and read her bedtime stories every evening, about knights and princesses.


One day during one of their reading sessions, Mira looked up to her father and asked him, "Daddy, will I have a knight in chiming armor too?"


His reply to her was, "Sweetheart of course you will. He'll come for you some day, you just have to be patient enough for him."


Mira loved her father more than anything and he was her bestest friend. She was particularly having a hard time in high school as the years went on though. And when her father got the letter that she was able to go to Camp Fullblood, he urged her to go to get away from things there and make some good friends at the camp.