---
---
---
---
「
"Well you only need the light when it's burning low l
Only miss the sun when it starts to snow"
」
Let Her Go || Mouth Wash || Riptide |
---
---
|Name|

Molly Mae Kingsley

|Age|

17

|Color|

Grey

|State |

Born and raised in the great state of Washington. Seattle native, and proud of it.

|Gender|

Molly is of the female persuasion. I know this shocks you all.

|Years at Camp Liberty|

Molly is proud to be returning to Camp Liberty for her 3rd summer. It's a pleasure to be back, folks.
---
---
Favorite Things
「
"Only know you've been high when you're feeling low
Only hate the road when you're missin' home"
」
---
---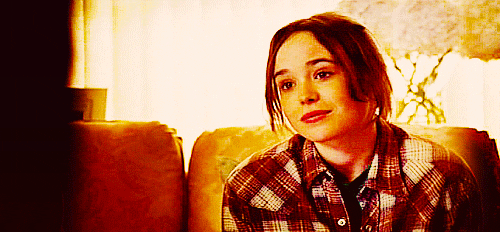 Favourite...

|Country?|

France! It has all the best art, and great coffee, too. It's been her dream to visit the Louvre and see all her favorite works of art in person. Of course, she'd like to go anywhere in Europe. And why stop there? Asia, Africa...Molly wants to see it all. As much as she loves her hometown of Seattle, she's always been gripped by a powerful wanderlust.

|Song?|

Molly listens to any number of Indie artists. Not because she's pretentious or snobbish, but because she finds they have the most truth in them. Her favorite song is "Waltz #2" by Elliot Smith.

|Movie?|

She didn't watch a lot of TV or movies growing up, but she loves black and white photography and, as a result, black and white movies. Nothing beats those 40's and 50's flicks; the romance and mystery of Film Noir. Some favorites of hers include "Casablanca" and "Roman Holiday".

|Decade of the 1900's?|

Molly is a big fan of the 50's and 60's. From the Pop Art movement that started in the U.K. to larger-than-life celebrities of the period to the fashion, Molly adores the mid 20th century. She often feels as though she was born in the wrong time period.

|Season|

Autumn! Don't get her wrong, summer is great, but does anything beat the changing leaves and the first nip of cold in the air? There's no better time to curl up in a coffee shop than a chilly November afternoon.

|Animal?|

It's hard to choose a favorite animal (Molly gets on pretty well with just about all of them), but she's always been fascinated raccoons. Though vicious if provoked, the nocturnal bandits are interesting and extremely fun to watch. Inquisitive, clever, and resourceful, Molly feels she has a lot in common with these creatures.

|Color?|

An avid art fan, Molly likes all kinds of colors for all kinds of occasions. But if you were going to force her to choose just one, she'd pick a smoky blue grey— the color of the sky just before it storms.

|Celebrity?|

Does Jackson Pollock still count as a celebrity? What about Andy Warhol?

|Food|

Coffee's a food, right? It should totally count as a food. Hell, coffee should be its own food group. Molly practically lives off the stuff. Lattes, cappuccinos, americanos; it doesn't really matter, as long as it's good and strong. In terms of solid sustenance, she'll never turn down bread. Bread is amazing.

|Scent|

Rain. Seattle, Washington gets plenty of it, and Molly never tires of walking up and down rainy streets with her umbrella and a pair of galoshes for company. She's also partial to the smell of freshly brewed coffee, and has been known to the pick up the scent from blocks away and chase it down to whatever hole-in-the-wall coffee shop it's coming from.
---
---
What You Want To Know
「
"Only know you love her when you let her go
And you let her go"
」
---
---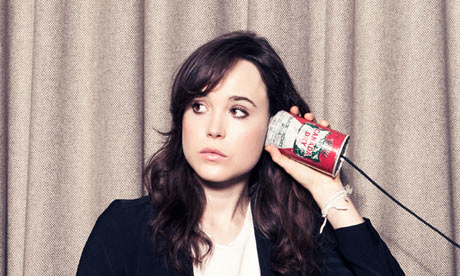 |Likes|

Rain || Good coffee || Bad coffee || ...All coffee || Books || Novelty socks || Silly hats || Photography || Seattle || Cats || Art || Polaroids || Travel || Oversized sweaters || Libraries|| Converse|| Puzzles || Vinyl Records ||

|Dislikes|

Cleaning || Tea (it's for wussies) || Smokers || Spicy food || Judgmental People || Keeping a schedule || Wasting time || Bullies || Anyone who dislikes Seattle || Liars || Cheaters||

|Secrets|

|| She is afraid she will never belong ||

Molly has always been something of an outcast. It's not that she's been singled out or bullied. Rather, other people have always seemed to forget her entirely. Molly likes spending time by herself, but deep down, she fears her isolation is irreversible, and perhaps caused by the fact that she doesn't belong to any one group or place. She doesn't speak of this fear, but keeps it hidden, afraid that sharing it will only confirm to others that she is and always will be an outsider.

|| She writes letters to her deceased sister ||

When Molly was five, her mother, who was pregnant with her second child, suffered a miscarriage. Molly had been very excited to welcome a new baby sister, and though she couldn't comprehend what had happened at the time, she knew something was wrong. Lonely girl that she was, she pretended she had a real sister, and, after she was old enough to understand death, began writing letters to her deceased sister, who she named Sophie. Molly has kept every letter she's ever written to Sophie, and still writes them from time to time when she's feeling particularly alone. She has never told anyone about the letters, least of all her mother.

|Fears/Phobias|

Failure || Rejection || Abandonment || That she won't ever belong || Fire ||

|Oddities|

Her love of socks. Molly is positively obsessed with them || The heart-shaped mole on her shoulder || Her extensive collection of coffee mugs || Her insistence on saving bugs, spiders, and other "vermin" from being squashed
---
---
The Real You
「
"Well you see her when you fall asleep/
But never to touch and never to keep"
」
---
---
|Personality|

Molly is (how to put this kindly?) a little confused. Some people navigate their teenage years with ease; some people don't even have to try… Molly is not one of those people. She never quite figured out the popularity game, and spent the majority of her preteen years alone, or reading with her elderly neighbor, Ms. Bloomburg. By the time high school rolled around, Molly had solidified her position as a social nobody. Sure she has her clubs (in fact, she's the proud president of the Art Appreciation Club), but she's been virtually invisible throughout high school. Most people know her only in passing, and she's never made it her priority to climb the social ladder. Even if she did, she really wouldn't know where to start. She's only just emerged from her most awkward years, and she's still a little lost. She knows she's a girl with a passion for books, art, and coffee, but she's not entirely sure what to do with those passions. Luckily for Molly, geek has recently become chic, and she's made herself a few friends.

Though outwardly conservative and reserved, Molly is far from timid. In fact, once you get her talking, she's a real chatterbox. Due to her underdeveloped social skills, Molly has a tendency to ramble, and loves to share random factoids about art and literature. She has virtually no filter, and has a habit of blurting things out when she gets overexcited. Because she's so removed from the "popular" crowd, she's known as a bit of an oddball. She's never really had a sense for what's "cool", nor does she care to find out. It's not uncommon to see her strutting around in novelty socks, ridiculous hats, and clothing boasting bizarre patterns or adornments. Like most teenagers, Molly is still "finding herself". She found the survey that placed her in the Grey Cabin ridiculously unhelpful, as it only reinforces her belief that she doesn't really belong anywhere. Her whole life seems to be a mess of ambiguity, and she's worried she'll never find out who she really is.

|History|

Molly Kingsley was born to Marlene and Edward Kingsley on October 1, 1996. The couple met at the local college, where Marlene worked as a librarian and Edward as an Art History professor. The two fell into a wonderful, nerd-tastic love XD, and were wed 4 years later. A year after that, baby Molly came along. Five years later, Marlene was pregnant again, but lost the baby in the second trimester. Heartbroken by her loss, Marlene became depressed, and Molly's social isolation began. With her father working long hours at the college and her mother despondent, Molly entertained herself by reading, drawing pictures, and visiting the family's elderly neighbor. Molly wasn't unhappy by herself, but she did wish she could have other kids over for play dates and go with them on their adventures. The more time Molly spent by herself, the more awkward she became. Though smart, she always seemed to say the wrong thing in conversations, and never knew how to approach people.

As she matured, Molly began pursuing her interests independently and with vigor. She visited Seattle's art museums, photo galleries, and spent most of her free time lounging in coffee shops, working on short stories or just people watching. Her father began to worry about her spending so much time on her own and, when she turned 15, signed her up for Camp Liberty. Molly was hesitant to go, but found she loved the camp. It provided her with both structure and freedom, and in a new state with new people, no one thought she was strange. She made friends and came out of her shell, though she was still as odd and quirky as ever. Though still finding herself, Molly never feels more at home than on the grounds of Camp Liberty.
---
---


|Other|

Molly is REALLY into collecting things. Coffee mugs, novelty socks, a library of books that'll make your head spin…the list goes on and on. She's a bit of a pack rat.
[/center][/font]